Ayush Srivastava




Feature

|

India




Follow on
2
nd
October, the day that is celebrated across the country as the birthday of the 'Father of the Nation' – Mahatma Gandhi.
"Bapu" as he was fondly known as, is respected and idolized not only in India, but across the world for his non-violent principles of protest and secular ways.
However his links with football and his usage of the game to benefit his community programs are less well known.
Infact he was a path-breaker of sorts, even in football, when in 1896, when Mohandas Karamchand Gandhi, still a young, relatively unknown lawyer in South Africa, was amongst a group of pre-dominantly Indian men, who helped form the Transvaal Indian Football Association. Peter Alegi, a professor of African history at Michigan State University, considers it "most likely the first organized football group on the continent that was not run by whites".
Based in South Africa, the lure of huge crowds that usually showed up for football matches in the country, were often pointed to as reasons for Gandhi's interest in the game, as he could then entice these people to join his social activism. He often distributed pamphlets for the same during such matches.
However, in an interview to FIFA.com in the build-up to the 2010 World Cup in South Africa, Poobalan Govindasamy, president of the South African Indoor Football Association, gave some rare insight about how highly India's father of the nation held football in high regard and was a visionary of sorts.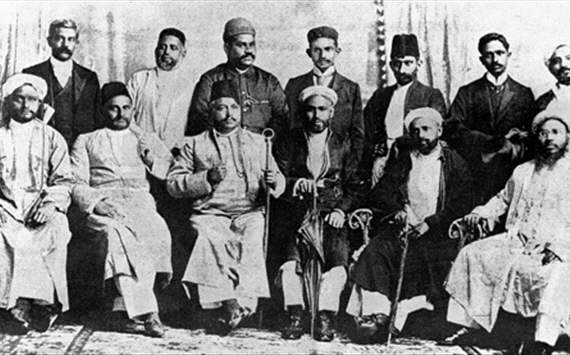 South African Association of Hindu Football was formed with Gandhi's blessings...
"What fascinated Gandhi in particular was the notion he had of football's nobility," told Govindasamy to FIFA.com.
"At that time, the idea of team play was much stronger than the idea of individual 'star' players, and this is something that greatly appealed to him. He believed the game had an enormous potential to promote team work. Certainly he appreciated the game's usefulness in attracting large crowds, but it would be a mistake to think that football was only a communications platform for Gandhi. It was, I believe, much more. It was one of his great personal passions and one of the ways in which he was able to find spiritual peace," he continued.
Infact Govindasamy goes on to credit Mahatma Gandhi with helping introduce the present multi-culture structure of sports in South Africa. He stated, "His organisational skills and drive helped to lay the foundations for the non-racial sporting structures of today's South Africa, because it was Gandhi and his contemporaries who did more than anyone else at the time to involve non-whites, and particularly the country's Indian population, in structured sporting activities."
This was achieved in a systematic fashion, as after launching small associations like Transvaal Indian Football Association or the Klip River District Indian Football Association, before in 1903, the South African Association of Hindu Football was formed.
"This was all still a long way off from the unified country ideal of today's Rainbow Nation of course," acknowledges Govindasamy, "but it at least paved the way for the later creation of a national federation and leagues in which games could be played regardless of the players' skin colours."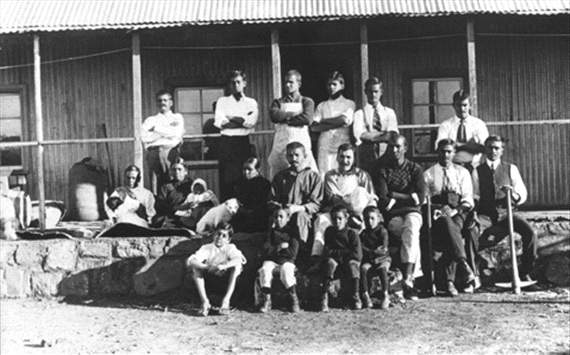 Bapu's farms were used for football related activities...
Gandhi's involvement did not stop with associations, but he even helped establish three football clubs in Durban, Pretoria and Johannesburg, all of which were named Passive Resisters Soccer Club, as the lawyer turned activist realized that his passion for football, coupled with people's interest in the game could help his social agenda. He experimented with non-violent methods to help the marginalized non-white communities to achieve equal rights in the country suffering from apartheid.
While there is no evidence that "Bapu" ever donned his football gear to take on the pitch, but instances of his giving a speech to the teams or the crowd at half-time are often narrated. One of the fields often used for these games was located at the Phoenix settlement, which is now a heritage site, but the field created by Gandhi for the event is still very much there.
While the teams were not a part of any league, that had more to do with the fact that organized football was still in its infancy, with several countries, including South Africa, having no league structure.
The friendly matches though were still very lucrative, with the funds earned from such events being used to fund the families of those activists, who were arrested for their protests against local racists laws, prevalent in the country.
Eventually Mahatma Gandhi was convinced by Indian families to return to his motherland, and soon after his departure, the Passive Resisters Soccer Clubs wound up. Several Indian origin people did follow his lead though, with clubs like Moonlighters FC and Manning Rangers of Durban being formed by them.
Back In India – Mahatma Gandhi changes his views on sports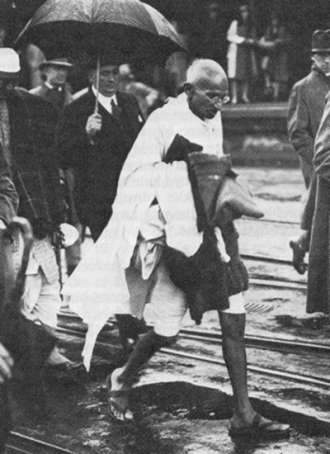 However once back in his homeland, Gandhi seems to have had a change of heart, as seen from excerpts of his autobiography "My Experiments With Truth" and from several letters that he wrote to fellow activists.
While he still maintained strong links with sports organizers back in South Africa, and helped the first ever side from South Africa, consisting mainly of people of Indian origin, "Christopher's Contingent", to arrange a tour to India, from November 1921 to March 1922. The team played 14 games in several regions of the country, with the father of the nation himself spending a sizable amount of time with the side, during their visit to Ahmedabad.
On the whole though, he felt that one should spend more time on the fields, working harder for the nation, than playing football, as can be seen from this piece he wrote (VOL. 14 : 26 DECEMBER, 1913 - 20 MAY, 1915, Page- 403) – "To me a sound body means one which bends itself to the spirit and is always a ready instrument at its service. Such bodies are not made, in my opinion, on the football field. They are made on cornfields and farms. I would urge you to think this over and you will find innumerable illustrations to prove my statement. Our colonial-born Indians are carried away with this football and cricket mania. These games may have their place under certain circumstances. But I feel sure that for us, who are just now so fallen, they have no room."
As can be seen, Gandhi felt that in a country in shambles under the rule of the British, sports, be it cricket or football, was a luxury that should be avoided.
Infact he goes on to ridicule the "princes" and "high society" residents for their love of sports, yet again condescending cricket and football. Mahatma Gandhi wrote, "What proportion of men of high intellectual caliber shall we find among those who regularly play cricket or from among the large number who play football? In India, what do we observe as regards (to) the mental development of the princes who give their time to sports? Again, how many of those with well-developed intellectual powers are sportsmen? Experience shows that highly intellectual men are seldom sportsmen as well."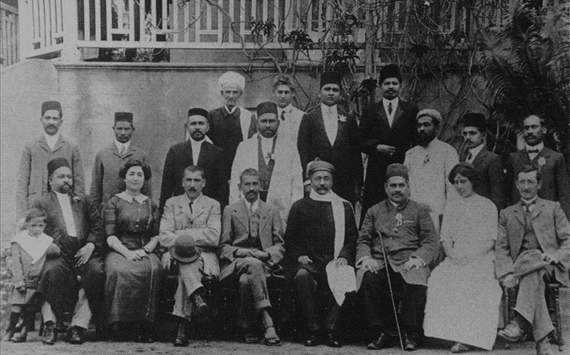 Mahatma Gandhi - The most high profile admirer of the beautiful game?...
So it can be seen, that once Mahatma Gandhi returned to India, concerned by the social and economic condition of the country, he started regarding sports as a past time that his countrymen could not afford, as they continued with their struggle for freedom and prosperity.
In what might come as a double whammy to football lovers in the country, Mihir Bose in A Maidan View: The Magic of Indian Cricket, goes on to credit the father of the nation with the ascent of the "Gentleman's Game" over Football as the sport of choice in India. His decision to move away from Kolkata, the footballing hub of the country, to Western India, where the affluent Indians and Parsis in particular favoured cricket, had an impact of mammoth proportions.
So while there is a clear divide in Mahatma Gandhi's contribution to football, having promoted it in South Africa, and having been vehemently against it once back in India, what cannot be denied is that at a personal level he enjoyed football. Bapu felt it could bring unity amongst the masses, and hence can be called the most high profile and commonly unknown fan of the game in India.
How do you stay up with football when on the move? With http://m.goal.com –your best source for mobile coverage of the beautiful game.