COMMENT
By Sebastian Heier
The Bundesliga season has been underway for a few weeks, and now the Champions League kicks off at last, too. Borussia Dortmund begin their campaign at home against Ajax on Tuesday, and it certainly looks like BVB have learned a thing or two since last year's disappointment. After their group stage elimination last term in a modest pool containing Arsenal, Marseille and Olympiakos, the German champions have set their sights on reaching the round of 16.
Goal.com
looks at what Dortmund are doing to try and improve on last year's performance.
Looking forward to playing Champions League football
Dortmund have been paired with Real Madrid, Manchester City and Ajax in what has been described as the 'Group of Death'. "We feel nothing but joy ahead of this game," stated head coach Jurgen Klopp ahead of the curtain-raiser against the Amsterdam giants. And this desire to play Champions League football seems to be crucial for Borussia's ambition to finish among the top two teams in their section.
Not changing tactics


BVB had to settle for fourth spot in last year's edition of European club football's elite competition, behind Arsenal, Olympique de Marseille and Olympiakos. Four points from six games simply wasn't enough, and only at home against the Greek giants did they bag the full three points as they recorded a 1-0 win. In this game, the Bundesliga champions stepped away from their usual 4-2-3-1 formation.
"We want to stay true to our own style. Our style of play also works in European games. We should make sure that we don't make any big mistakes any more," insists Klopp, when asked as to whether he considers making tactical changes. BVB want to be successful with the formation and style of play we have come to know of them in the Bundesliga; attacking football with a lot of movement forward.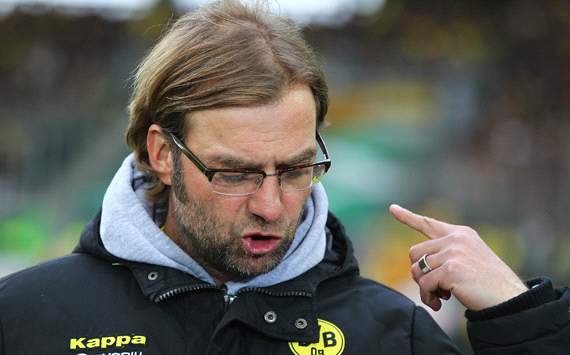 Practice makes perfect | BVB must learn from their previous mistakes

Learning from their mistakes
BVB are hopeful that the days where they were eliminated in the early stages of the Champions League and Europa League are behind them, and are dreaming of going far in Europe. Dortmund have learned some important lessons from last year's exploits.
"We are one step further in our development and really want to show something. You can't just buy a bottle of experience, you have to play games in order to gain experience," stresses Klopp. "We have learned from last year's mistakes and have taken a step in the right direction. We have won all the games that really mattered," stated captain Sebastian Kehl.
BVB were too excited to be playing in European club football's elite competition last season. Individual errors from key players such as Mats Hummels and Neven Subotic cost Borussia, but also taught them a thing or two. It showed Dortmund that they have to be more clinical in front of the goal, and have to turn their possession into opportunities to score.
Even though the Dortmund players' learning curve has by no means reached its end just yet, there's little doubt that they will give a better account of themselves than last year. The group of death is where "heroes will be born", according to the words of CEO Hans-Joachim Watzke. Taking on the champions of England, Spain and Netherlands will help them gain even more valuable experience, and perhaps even a sensational ticket for the round of 16.