She's had a tough week, but at least she's gained a friend. Kate Middleton - currently being seen holding a brave face in the Solomon Islands - has been defended by Gary Neville as the controversy surrounding the publication of topless pictures abroad continues to rumble.
Elsewhere, Wesley Sneijder isn't angry (honest) at his lack of playing time and Ben Foster is struggling to find stimulating programmes to watch in today's best tweets from our favourite football folk.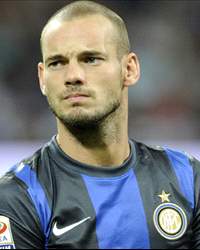 "

Great victory yesterday!! Was a bit angry, because I want to play everything... Not because I have a problem with the coach. But I know there are many games to play... Preparing for Thursday ;)"


Inter playmaker Wesley Sneijder is just competitive. Not upset. Honestly.



"Nice little day off today,I hate myself for watching a bit of Jezza on ch3 but cant turn it off.Its either this or come dine with me #bored"


Goalkeeper Ben Foster reveals the dilemmas that footballers face on a daily basis.



"For any idiot trying to stir things, my "longer on the pitch comment" was #sarcasm after coming on then sent off after 7mins against norwich."


Tottenham midfielder Tom Huddlestone isn't happy as his attempts at sarcasm are hopelessly misconstrued.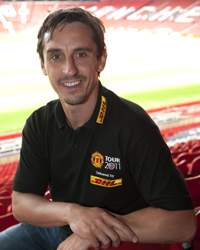 "I can understand Kate disappointment at pics but I think she should embrace the fact she's normal and appear relaxed in public about it! NO?"


Sky Sports pundit Gary Neville swaps football analysis for... a, er, more royal debate.



"Off to Madrid today... Excited about game tomorrow.."


Manchester City striker Edin Dzeko gear up for his team's Champions League opener against Real Madrid.



"About to travel with @MCFC to Madrid, with good feelings and the best memories of that city and its people."


Manchester City striker Sergio Aguero goes all misty-eyed over his return home.



"I have nothing left after today's session. Manouvrier has taken everything. #nopainnogain"


Joey Barton continues to adjust to life with Marseille.



"Thanks for all the great tweets! And to the Spurs fans, yes I've seen the highlights :) Congratulations on the first win."


Rafael van der Vaart still has his Tottenham ties despite moving to

Hamburg.