Victor Moses at the moment does not know where he will be starting the 2012/13 season, but one thing is certain, the focus on him and his career will never be the same again.
He has been touted as one of the brightest young talents to have come out of England in recent years and the big clubs are circling like vultures, wanting him in their squads. Though it is applaudable to be wanted and desired, the merit or demerit of any move should be carefully weighed as he makes his next move.
And we all saw the qualities of this Nigerian winger cum striker which has made him a sought after player. First, we need to know some statistics about this player, whom Wigan bought from Crystal Palace just two years ago.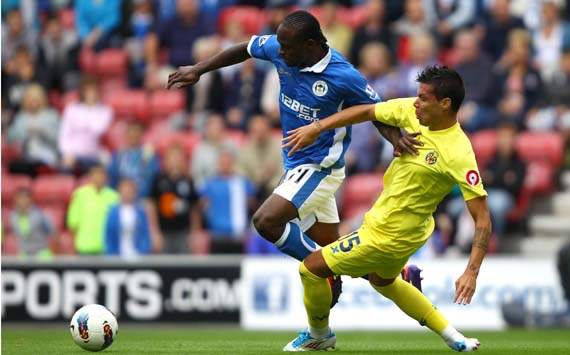 Moses is sought after for his strength and dribbling ability
Last season in the Premiership, Moses had the highest number of dribbles – yes highest number of successful dribbles over the likes of Luka Modric, Juan Mata, Valencia and some other stellar players playing for the top-six clubs in England.
He also scored six goals playing from the left side of Wigan's three-pronged attack. He has incredible pace, good leg work and tremendous upper body strength and at 21, he can only become more consistent and able to take the right decisions. He will also become more experienced, but that is if he gets good playing time wherever he is going.
If he joins Chelsea with all their new signings like Kevin De Bryne, who is also a winger; Daniel Sturridge, who also attacks from the wings plus the likes of Juan Mata, Eden Hazard and Marko Marin – all good players who like to play from the left or right wings, there is then a glut which may mean that the Nigerian will be spending more time on the substitutes' bench than on the pitch.
If he is ready for this then he can move, pay his dues by spending more time on the bench, but he will gain valuable experience from playing with better and more technical players, from whom he can learn whatever is missing in his armoury presently to take him to the next level.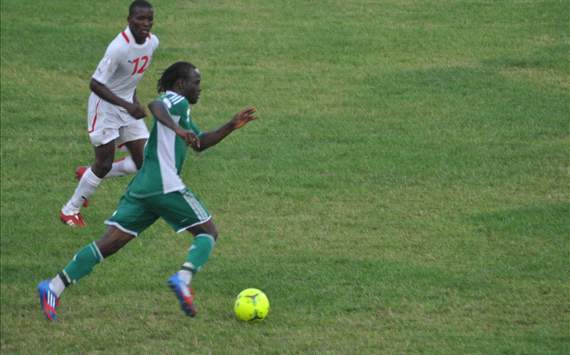 Moses is growing into an important member of the Super Eagles
If he goes to Tottenham or Arsenal, he will likely be in the first 15 and get more games than he will at Chelsea. Also there is less pressure on these teams as they are not bankrolled by billions so the expectations are more manageable. Arsene Wenger is also an astute manager of precocious talent and the Nigerian can be sure to receive proper football tutelage under the French man.
And it is the same thing at Spurs with Andre Villas-Boas at the helm. His football mentality is all about attacking with the wingers used as the outlet. Moses would be an ideal fit for Arsenal and Tottenham's short-term and long-term plans.
Liverpool is all a different matter as they are supposedly a big club but are not behaving or playing as such. Under new management, there is the added pressure to perform some magic which means that the players and coaches will be under tremendous pressure to deliver. This will not be the ideal environment for a budding talent, especially when he is not English.
But the decision rests with Moses and his agent Tony Finnigan. Though Nigerian football fans would like to see him at a bigger club, they will much prefer he is playing every week so that he will be ready for the national team whenever he is called up to the team.