By Enis Koylu
The Allianz Arena, the iconic home of Bayern Munich, is set to make history when it "goes green" for the Champions League final next week when the Bavarian side face Chelsea.
Since its opening in 2005, the Allianz Arena has become one of the most recognisable stadiums in world football due to its 1056 distinctive cushions which illuminate the exterior of the structure. When Bayern play there, it turns red. When their city rivals 1860 Munich are in action, it turns blue, and when the German national team are on the pitch, it glows white, each time representing the colours of the home side.
But for the unique occasion of the Champions League final, the white design will be adopted, with a bespoke chequered pattern of green and blue in a band around the venue.
"The Arena is recognised the world over for its unique ability to glow red, blue or white, and for its fantastic atmosphere. The green and blue colouring is a historic first and a striking way to celebrate the final. We are very much looking forward to the match and wish all fans from London, Munich and the world an unforgettable experience," said Joe Gross, the head of market management for Allianz.
On May 19, under the stadium's new look, either Chelsea will lift the trophy for the first time in their history, or Bayern will become the first club in the Champions League era to win the competition in their home stadium.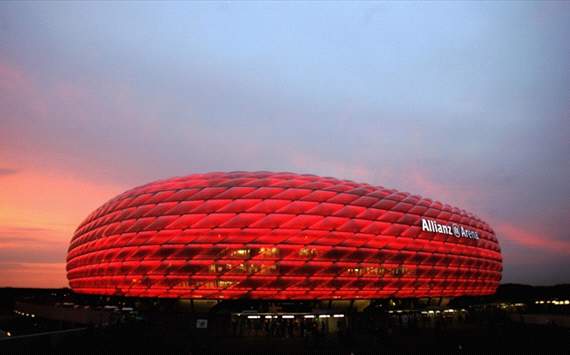 Die Roten | The Allianz Arena in its most recognisable format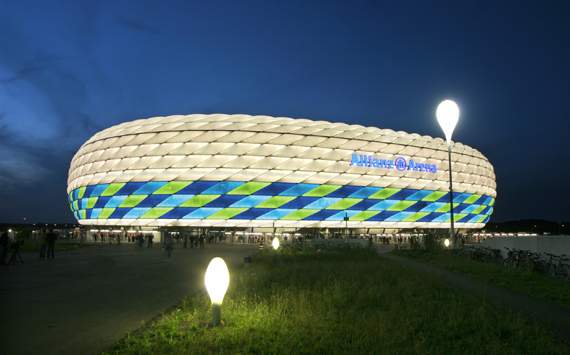 Glowing Green | What the stadium is set to look like when it goes green for the first time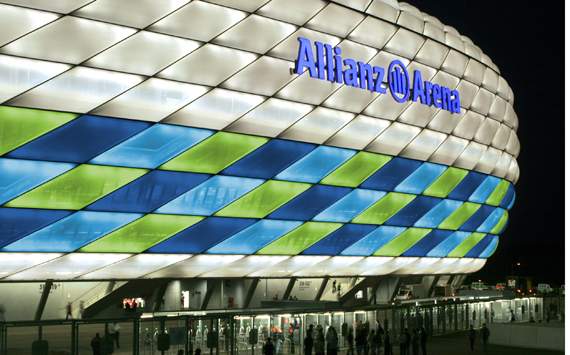 Close Up | A more intimate look at the colour arrangement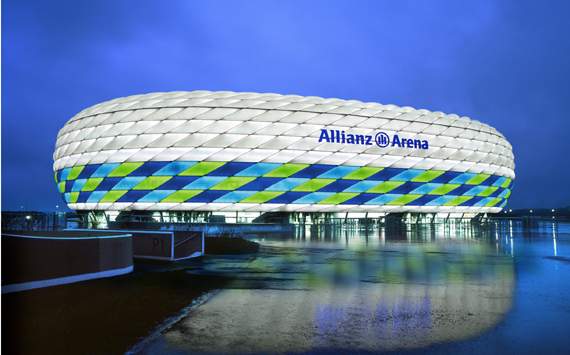 Date with destiny | Either Bayern or Chelsea will make history on May 19