Liverpool
versus
Chelsea
dominated the thoughts of the majority of the Twittersphere today, with Reds striker
Andy Carroll
garnering some high praise from all quarters as he makes a late surge to be named in the
England
squad for
Euro 2012
.
Elsewhere, Benoit Assou-Ekotto quite literally laughs off rumours linking him with away from White Hart Lane at the end of the season, while Benik Afobe cuts a lonely figure in the Arsenal dressing room and the bravest man in Britain, Arsene Wenger, insults the 'dench' Emmanuel Frimpong to his face.
"On that showing Liverpool are better than their current league position. Makes u wonder if Carrol had started the Cup final, dosent it?"
Former team-mate of
Andy Carroll's
at
Newcastle
,
QPR's
Joey Barton
spells out what every
Liverpool
fan must be thinking today.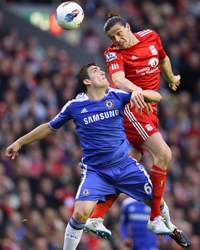 "Andy carroll was unplayable tonight."
Manchester United
forward
Wayne Rooney
praises
Andy Carroll
for his display against
Roberto Di Matteo's
side.
"For those talking about Target Men today.. If Carroll scores or not..what he has offered his Team today is an example of a Target Man!"
Reading
striker
Jason Roberts
, a man not afraid to put himself about, lends his verdict on
Carroll's
performance against
Chelsea.
"Very happy for yesterday's victory and being able to say goodbye to our supporters this way. THANKS TO ALL !!!!."
Controversial
Liverpool
striker
Luis Suarez
thanks the supporters for turning out in what has proved to be a difficult season for
Kenny Dalglish'
s side, particularly in front of their own support at Anfield.
"Buzzing!!!"
Jonjo Shelvey
expresses his excitement at scoring his first league goal for
Liverpool
. It was a pretty good one too, to be honest.
"Please sub yourself Terry #BBcoveredface"
West Brom's
Chris Wood
deliveres a scathing verdict on
John Terry's
first half performance at Anfield.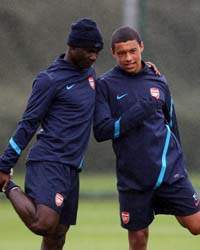 "The boss just called me mike Tyson. Whole squad laughing Banter"
Arsenal's
Emmanuel Frimpong
is compared to the famously crazy boxer. Not sure whether
Arsene Wemger
was complimenting him or not to be honest.
"I heard that i gonna leave the Spurs? LOL COYS"
Tottenham
left-back
Benoit Assou-Ekotto
responds to rumours linking him with a move away from the club in the only way he knows how to - using gibberish.
"Thanks to the BBC Newsnight for the invitation tonight. it was great. Good night to all my followers. Bonne nuit #twittersfair"
Louis Saha
may be an unlikely ambassador for the world of football, but by all accounts he more than held his own against the silver-tongued dragon of BBC fayre, Jeremy Paxman.
"Came in at 10am to train... Only to find out we are training at 1pm today! Thanks for letting me know guys! #Lonely3HoursToWaste."
Arsenal
utility forward
Benfik Afobe
isn't that close to the rest of his team-mates apparently, they don't even tell him when training starts. Poor lamb.
"If anyone just got a weird text off me it was Mad Marc Tierney ..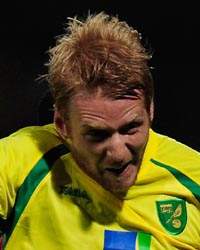 #StitchedRightUp"
Norwich
defender
Zak Whitbread
holds his hands up by blaming
Marc Tierney
for his erratic texting behaviour. Banter.
"Trying to dry hair in a car with the air vents is not a great idea."
You know that you've reached a new low when you take to using your car to perform everyday duties.
Ipswich
defender
Greg Halford
conjured up a truly hilarious mental image.
"Just finished my 2nd day of back to full training!!! Love goin out there in the rain and playin ball, it's perfect weather!"
Tottenham's
on-loan midfielder
Jermaine Jenas
returns just in time from a long injury lay-off for the end of the season. Great timing.