It's time to delve into the world of
Twitter
to see just what the stars of English football have been getting up to after a crucial weekend in the
Premier League
.
Much of the chatter is focused on Blackburn's relegation at the hands of Wigan on Monday night but, as usual, there are plenty of other bizarre exchanges ...
"Im very pleased for the Clean sheet and also happy to catch that chicken LOL."

Wigan
goalkeeper
Ali Al Habsi
kicks us off by expressing his delight at the Latics' 1-0 win. And his chicken-catching skills of course.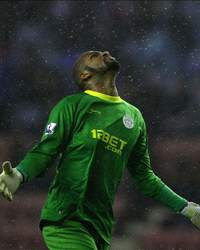 "The camp we had in Oman 3 months ago was very successful, pleased that all the good result came after that camp. Im so proud #Oman."
Before trying to give his homeland all the credit for his side's survival ...
"Have I just seen a young Blackburn fan burning his season ticket at the last home game of the season."

Liverpool
legend
Robbie Fowler
points out the flawed logic of an angry Rovers fan. Kick 'em when they're down, Robbie ...
"7 aside on an almost full size pitch #notideal"
Meanwhile, perpetually entertaining
Newcastle
forward
Sammy Ameobi
clearly has all the tools to succeed in professional football - like work-rate for example.
"Morning all, feel like a naughty school boy today gotta tidy my room B4 I go out. #GreatFun"

Manchester City
defender
Joleon Lescott
feels the wrath of his missus ...
"@JoleonLescott #WhippedLikeCream!"
Before defensive partner
Vincent Kompany
says what we're all thinking.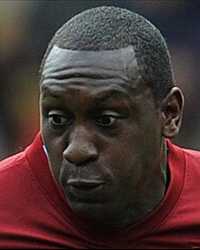 "Woken up with a smile on my face, now it's time to focus on the biggest day of my career to date, the 19th has me thirsty for success."

West Ham
striker
Carlton Cole
basks in his side's play-off success against
Cardiff
...
"Every Teammate...and every Opponent will have the upmost respect for Hesk! But don't let that stop the humour!!"
Whilst
Reading
forward
Jason Roberts
sticks up for a similarly much-maligned striker. I suppose it's just the fans that
Emile Heskey
needs to convince now then.
""@BrosephBartley: @fizzer18 what made you sign for Everton? Honestly!" David moyes"

Everton
captain
Phil Neville
takes questions from his followers and reveals for all those who have looked into the cold eyes of
David Moyes
just how persuasive the Scot can be.
"I wouldn't open the curtains if those two nuggets were scrapping in my back garden..."
With British boxing's 'fight of the year' arranged between David Haye and Dereck Chisora, you won't find
Joey Barton
getting caught up in the hype.
"Lost my Keys again...."
Ishmael Miller could do with some help from the chap off Britain's Got Talent when the Nottingham Forest striker gets home.
HERE'S SOMETHING YOU DON'T SEE EVERY DAY...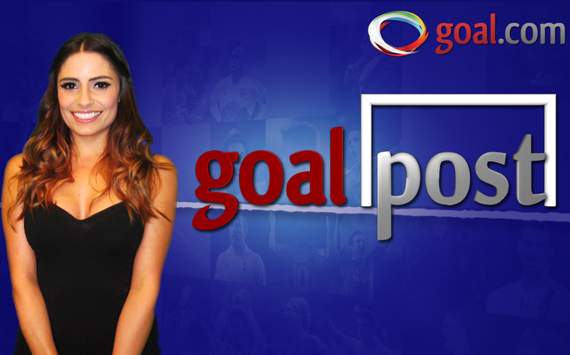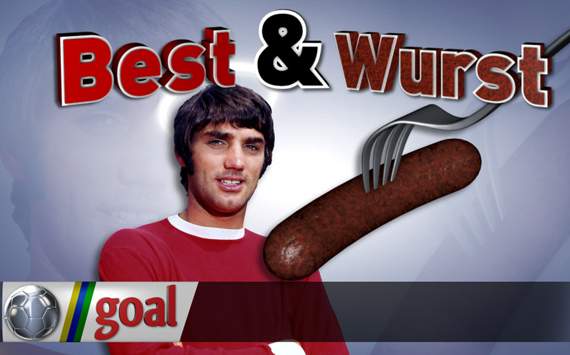 | | |
| --- | --- |
| Starring Layla Anna-Lee and Ashish Sharma | Funnies, bloopers & magic from the world of football |
CLICK THE IMAGES TO WATCH ON OUR OFFICIAL YOUTUBE CHANNEL!