COMMENT
By Oliver Platt
Danny Welbeck
was one of seven
Manchester United
substitutes on April 5 2009 for a home match against
Aston Villa
. It was a crucial fixture - United had the chance to leapfrog
Liverpool
at the top of the Premier League table with a win but would need to find a way past
Martin O'Neill
's team without
Wayne Rooney
and
Dimitar Berbatov
.
Sir Alex Ferguson could still, of course, call on Cristiano Ronaldo and Carlos Tevez to start the match but the duo had been overshadowed by John Carew and Gabriel Agbonlahor, both of whom had scored to give Villa a 2-1 lead, when United made their first change after 67 minutes.
MAN UNITED LOAN HITS

CLEVERLEY | LEICESTER, WATFORD & WIGAN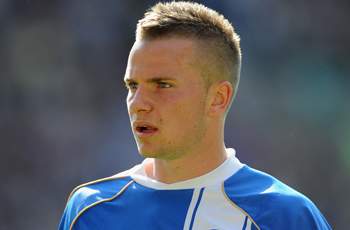 BECKHAM | PRESTON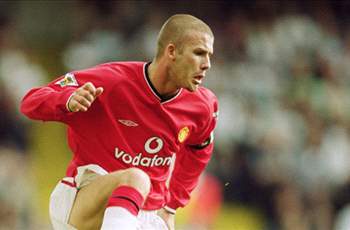 EVANS & WELBECK | SUNDERLAND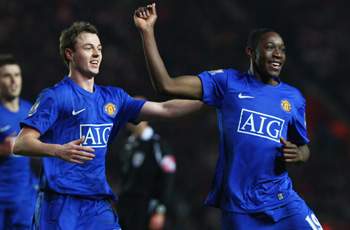 Welbeck had scored a spectacular goal from 30 yards on his league debut in November and must have been readying himself for action given that Park Ji-Sung was the only established attacking player available in reserve.

Whether due to real tactical planning or simply gut feeling, Ferguson opted instead for a 17-year-old debutant named Federico Macheda. Ronaldo equalised and Welbeck finally replaced Tevez just in time to see the gangly Italian striker score one of the most significant goals of the season in stunning fashion.

Remarkably, Macheda repeated the feat six days later against Sunderland and while it would be ludicrous to measure a teenager with two appearances under his belt against Ronaldo, visual similarities, at least, were easy to make. Ronaldo was quicker and more dynamic but he shared with Macheda a lanky frame accompanied by, it appeared, immense talent on the ball.

Comparisons like that, perhaps, went to Macheda's head because very little has come of his career since his dramatic introduction to the football world in April three years ago. Ferguson sympathises with the former Lazio youth player, bemoaning his bad luck, and he might have a point.

A season-and-a-half of limited opportunities with United had likely already stalled his progress and development by the time he joined Sampdoria on loan in January 2011. Macheda featured prominently under Domenico Di Carlo but the Blucerchiati struggled and after Di Carlo was replaced by Alberto Cavasin in March, Macheda did not start another game. Sampdoria would be relegated from Serie A that season.

The 2011-12 campaign heralded a loan spell at QPR but, unfortunately for Macheda, a similar story. Hoops owner Tony Fernandes dispensed with manager Neil Warnock just six days after Macheda had completed his move, which was eventually cut short due to injury. He started only just two games for The Rs, both FA Cup fixtures against League One side MK Dons.

Welbeck may not have grabbed the headlines so early in his career but his rise since the tail end of that season has been, on the whole, a lot smoother. He joined Preston North End for the second half of the 2009-10 season and made eight appearances before injury ended his season.
MAN UNITED LOAN MISSES

GIBSON | ANTWERP & WOLVES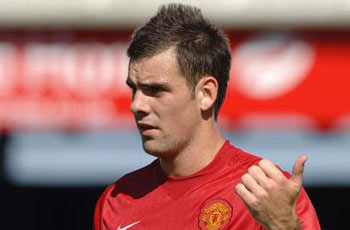 ROSSI | NEWCASTLE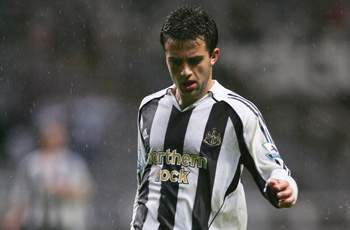 MACHEDA | SAMPDORIA & QPR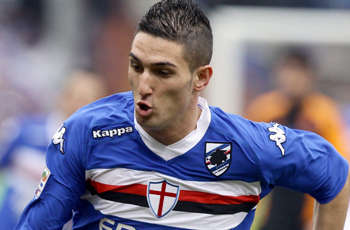 Despite that setback, Welbeck did enough to earn himself a season-long loan deal in the Premier League with Sunderland for the 2010-11 campaign. At Preston, Welbeck had played under Sir Alex 's son, Darren, and at the Stadium of Light he was to link up with a former United captain in Steve Bruce. Neither manager lasted another 12 months after Welbeck had departed but he, unlike Macheda, was fortunate enough to avoid those managerial changes.

Welbeck's rise and Macheda's struggles cannot be attributed to a simple lack of luck, however.

Welbeck immediately proved that Sir Alex's faith in him at the beginning of this season was justified with a series of performances full of energy and drive that have not let up as the campaign has progressed. Javier Hernandez offered the same brand of humble effort in his debut season and became not only one of United's most important players but, also, one of their most popular. On the international stage, too, the gangly striker has already won four England caps since making his debut against Ghana back in March last year.

Perhaps the most impressive feature of Welbeck's play has been the intelligence of his off-the-ball movement. Macheda struggles to influence games when not frequently in possession in the same way that Welbeck does by creating the space in which the likes of Rooney are able to thrive.

In short, Welbeck has matured into a professional footballer. Sir Alex, since plucking Eric Cantona from Leeds United, has always had an appreciation for stylish, naturally gifted forwards but the importance of fitting seamlessly into a system is increasing, even in attacking positions, in the modern game and Macheda cannot get by on natural ability alone.

Warnock insisted that Sir Alex had no interest in selling Macheda but the 20-year-old remains very much a work in progress. For now, he would do well to temporarily take his eyes off of his heroes and learn from the progress of a team-mate who has come a long way in three years.
Follow Oliver Platt on