By George Ankers
What a month.
Spain sealed a place in sporting history as well as the big prize in Poland and Ukraine by smashing Italy 4-0 in the final, but Euro 2012 has been about so much more than the quest to find the overall winner.
Every tournament has its good, its bad, and its Danish underwear controversies, the little things and big that will be remembered just as vividly as the
tiki
-taka triumph.
Goal.com
takes a sideways look back at the summer's football festival to dish out its much-coveted alternative awards …
THE OTHER BEST PLAYER: PEPE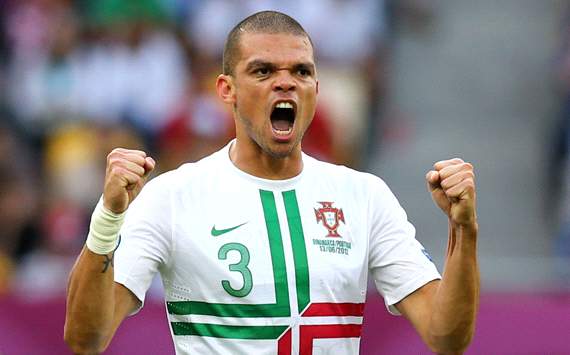 Andres Iniesta may have just shaded the duel of the classy midfielders with Italy's Andrea Pirlo but Portugal's Rottweiler-on-Red-Bull centre-back was right up there with the best players on show at Euro 2012.
Together with Bruno Alves, Pepe formed a defensive partnership so scary that it made the 'Paranormal Activity' movies sleep with the light on, bullying anyone and everyone who so much as looked at his penalty area.
And replays have since uncovered evidence that he did not, in fact, touch the ball for his score-opening header against Denmark in the group stages – it simply jumped into the net of its own accord at the sheer terror of the Real Madrid man's sinisterly purposeful leap. Nobody's favourite player, but immense nonetheless.
And
he scored his penalty.
BEST TATTOO: DANIELE DE ROSSI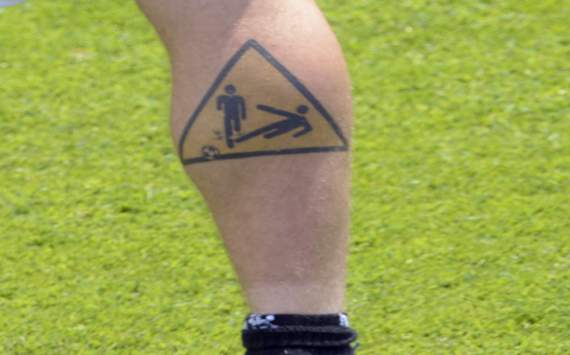 Just when you thought that you'd seen it all from footballer's ink jobs, along comes Daniele De Rossi with a road-sign design to leave his opponents in no doubt as to what is in store.
While his contemporaries opt to have their wives' or children's names, ludicrous pairs of angel wings, or meaningless tribal symbols etched into their skins, the Italian's pictorial warning was not only several billion times better than his Xabi Alonso-wannabe beard, but also a true innovation up to which the rest of the footballing fraternity should now be aiming to live.
MOST SPECTACULAR CRASH OUT: RUSSIA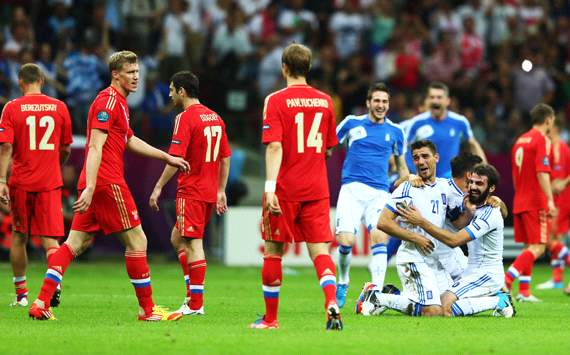 It all started so well. Inspired by Andrey Arshavin and Alan Dzagoev, Russia thrashed Czech Republic 4-1 on the opening day of the tournament and instantly became everyone's dark horses for the trophy.
Slipping to a 1-1 draw with Poland? Disappointing, maybe, but the safest result for everyone given the incidents in Warsaw that night, and the co-hosts were a decent side.
Then Dick Advocaat's players collectively realised that they had played approximately 200 games without a rest thanks to the shake-up of their domestic league calendar and promptly threw it all away with some shoddy defending to tumble out of the tournament at the hands of a team who had to hitch-hike their way to Poland and Ukraine to avoid bankrupting a large town back home with the air fares. Oops.
BEST COMEBACK: ANTONIN PANENKA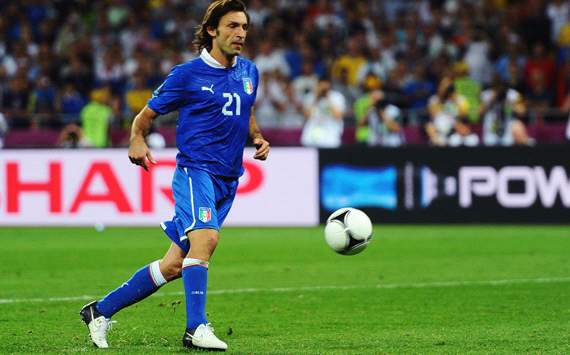 Before this summer, 63-year-old Panenka was living out his retirement somewhere quiet and undisturbed having carved his own personal niche into football and gone on his way.
Then Andrea Pirlo and Sergio Ramos dragged his name back into the limelight with a succession of dinked-down-the-middle penalties of heroic testicular fortitude, splashing the old Czech's name all over the football zeitgeist once more.
Now a househould name again, this is the time for Panenka to cash in on his celebrity before everyone forgets about it. Expect a book deal and a cringeworthy stay on reality TV show 'I'm a Celebrity … Get Me Out of Here!' before 2012 is out.
WORST HAIRCUT: RAUL MEIRELES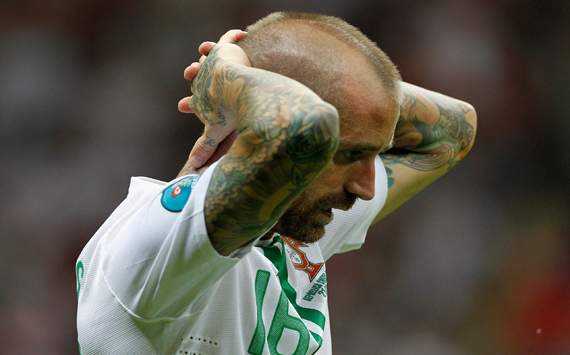 The Portugal midfielder's pathetically scruffy skull-fuzz, stuck halfway between a total shave and a Mohican with the style points of neither, combine with his off-putting wall of tattoos to put him only one step away from the 'Derelicte' range of homeless fashion as invented by Will Ferrell's Mugatu in 'Zoolander'.
This is always a hotly-contested category and the likes of Ashley Cole, Philippe Mexes and Giorgos Samaras can all feel unlucky to be overlooked – but it's the taking part that counts. Now take those gigantic wage packets to a barber at once, the lot of you.
UNLUCKIEST UNDERPANTS: NICKLAS BENDTNER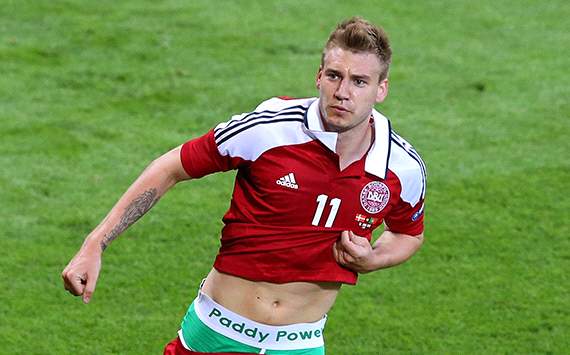 To be fair to Nicklas Bendtner, when the pigheadedly-confident Dane pulled his lurid green Paddy Power underpants up over his knees on the morning of June 13, he could hardly have expected that it would turn out to be a crime 20 per cent worse than a bad haircut.
Yet even when the pants proved to have powers so magical that they could imbue someone like Bendtner with the ability to put two goals past Pepe, his side still lost the game before Uefa slapped a €100,000 fine on him for showing them off.
Still, we'd all take a quick bit of cash to wear some sponsored underwear, so in solidarity with Bendtner, this award comes with a €100,000 cash prize and another shout-out for Paddy Power (can you hear me, Michel Platini? Paddy! Power!). Ahem.
WORST PLAYING POSITION: CENTRE FORWARD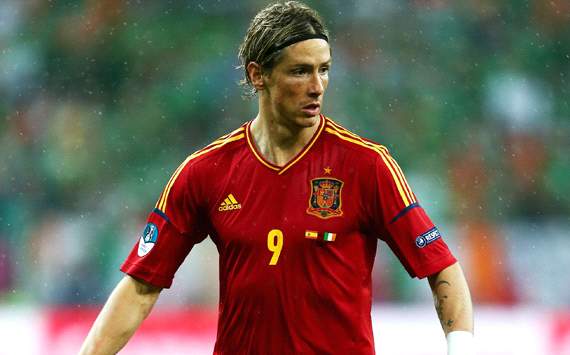 The last time that it took only three goals to win the Euros Golden Boot was in 1992, when only eight teams competed, so forgive us for not getting too excited about Fernando Torres' triumphant double against a woeful Ireland and late bonus versus a depleted, beaten Italy.
It capped a pretty terrible tournament for strikers in which Robin van Persie, Wayne Rooney and Karim Benzema all flopped, and outside tip Aleksandr Kerzhakov set new records for missing the target in a single match.
And while, in Helder Postiga and Hugo Almeida, Portugal pretended not to play with a centre forward, Spain actually won the darn thing doing so for real. All hail our new false-nine overlords.
MOST TACTFUL INTERVIEWEE: ANTONIO CASSANO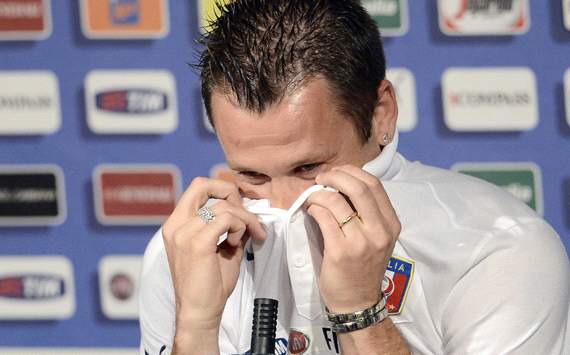 While most people were busy falling in love with an Italy side playing uncharacteristically sexy football, Antonio Cassano – perhaps looking to keep hold of his 'maddest player' crown after the rise of Mario Balotelli – did his best to unravel the good work with his comments on potential homosexual players in the squad.
"If there are gay people in the national team, that is their problem," he told a shocked press, "But I hope not. If I say what I really think, it would be chaos."
Just another of those hilariously foot-in-mouth quotes for which we've grown to love Cassano over the years.
THE WINSTON BOGARDE AWARD FOR DOING SOD-ALL: STEWART DOWNING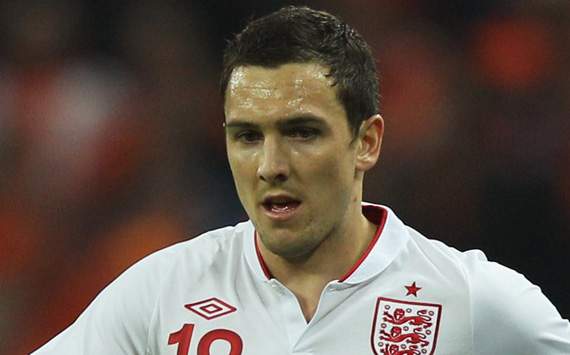 Remember the furore when the England squad was announced? Before Jordan Henderson came along and usurped his place as figure of ridicule No.1, Liverpool's assist-less winger Stewart Downing was the subject of outrage across the land.
Doomsday predictions abounded as tactical experts warned that the left-footed wide man would be a key part of Roy Hodgson's defensive midfield setup. Well, after all that, Downing turned up, said nothing, was never summoned from the bench, and disappeared just as quietly when England went out.
Good to see that that seat on the plane wasn't wasted on him after all, then.
WORST PUNDIT: KEV THE PSYCHIC CHICKEN FROM KIEV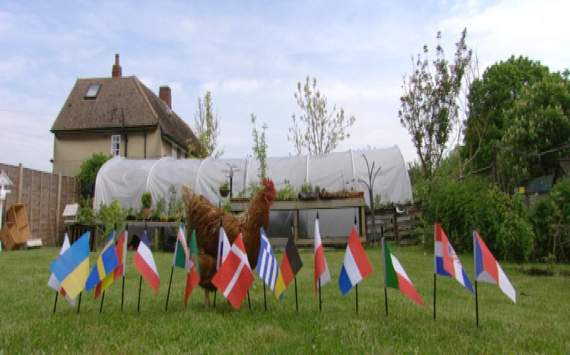 It's only now becoming clear that we at Goal.com may have made a terrible mistake. As Iker Casillas lifted the European Championship trophy we did a double-take, remembered that our poultry pundit had confidently predicted an Italian triumph, and realised that, throughout Euro 2012, Kev the "psychic" chicken from Kiev only got 13 of his 31 calls correct. We're starting to wonder if he really does have supernatural powers.
A 41.9% success rate could have just as easily be obtained by guesswork as precognition, but when we pressed Kev for comment, he just clucked awkwardly and flew away. Hutch ado about nothing, then, but wait until you hear about this jaguar that we found in Brazil ...
Follow George Ankers on