The Special One is experiencing the toughest moment of his managerial career and had his nose rubbed in it by the Everton defender, a player whom he coveted all summer long
---

COMMENT By Tom Maston at Goodison Park

---
Jose Mourinho was unequivocal in his pre-match media briefing: "I'm not going to walk away. The club is not going to sack me." Few believe that the Portuguese would resign but is he really untouchable at Stamford Bridge? His side's early-season form as defending champions suggests not. Undoubtedly, however, he is experiencing the most difficult moment of his career.
Defeat by Everton in another underwhelming performance leaves the title-holders with just four points from their first five matches of the season. Including pre-season friendlies and the Community Shield, they have won on just one of their 10 games since the end of the 2014-15 campaign. In competitive fixtures only, they have won just two and lost five of their last eight, dating back to the close of last season. Mourinho is known for struggling to reach the same heights in his third season at a club than in previous years but this is something else.
Many expected that, after two weeks of being able to clear heads and put right the wrongs of their August wobbles, the Blues would come out fighting at Goodison Park. Instead, they again struggled to pose any real threat going forward while failing to impose themselves defensively.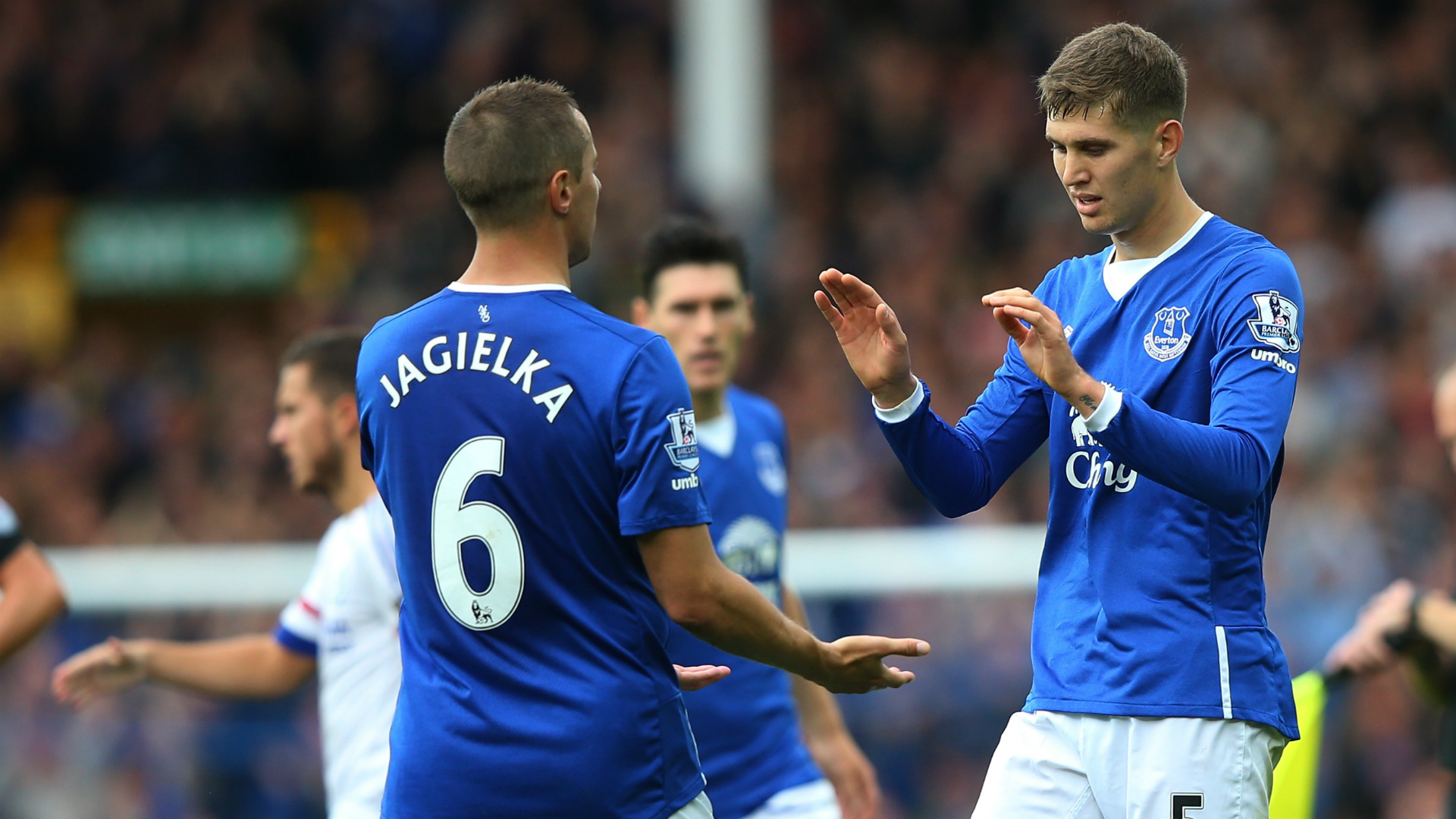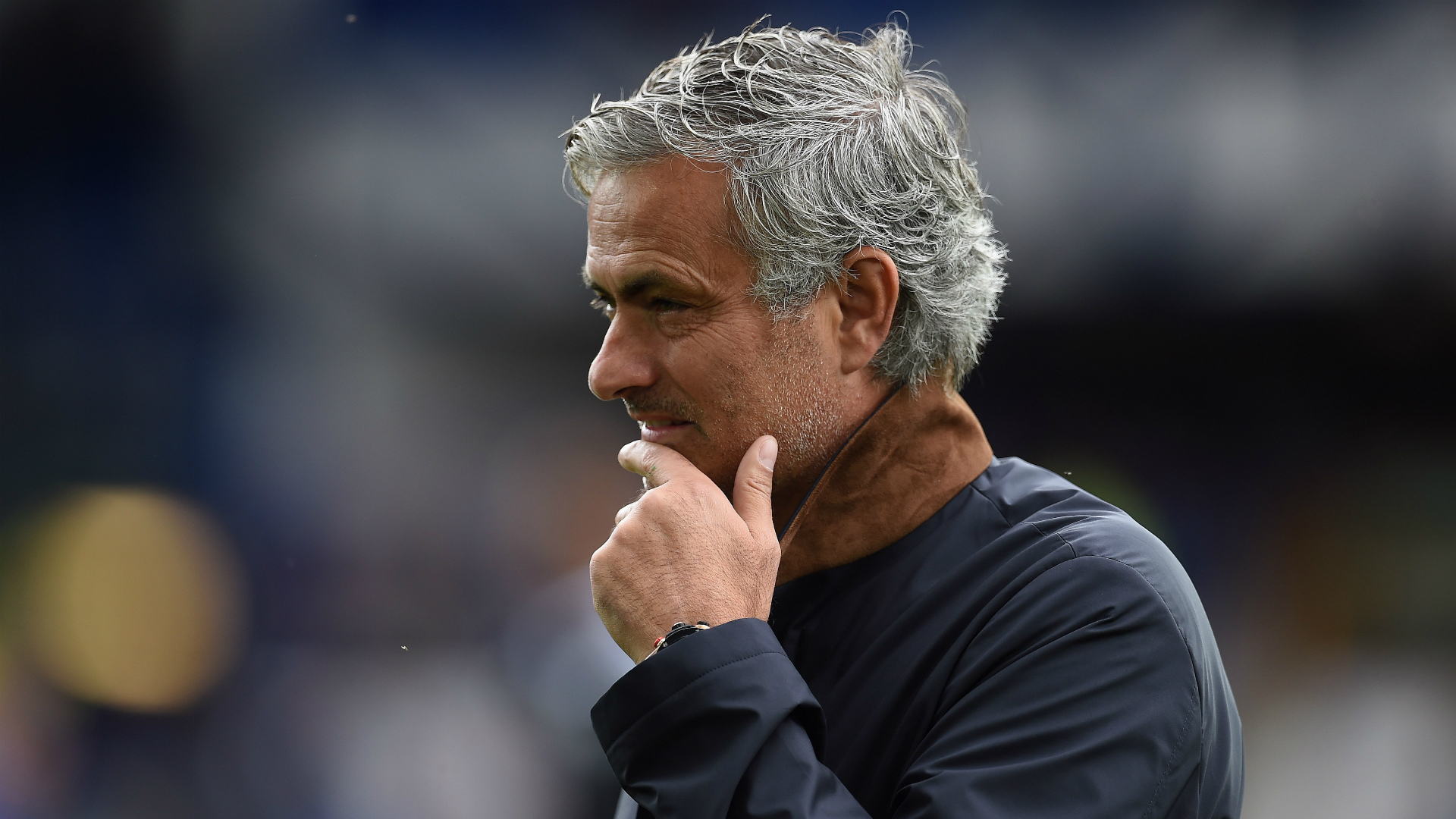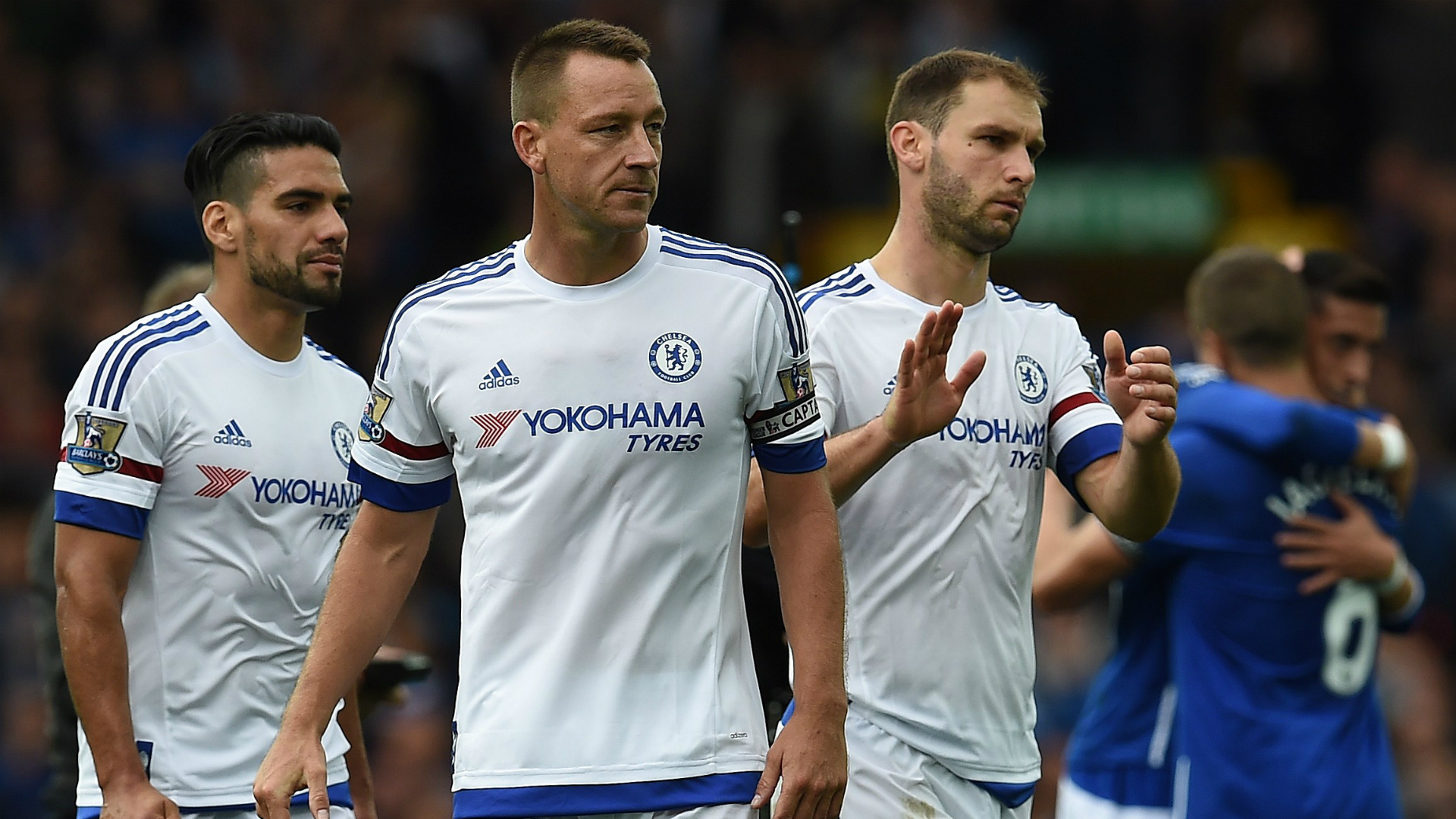 Mourinho looked to protect a defence who, for a Chelsea side under 'the Special One', have leaked goals this term by deploying John Obi Mikel alongside Nemanja Matic and pushing Cesc Fabregas further forward, theoretically allowing the out-of-sorts Spaniard to have a greater impact in the final third.
But instead of shoring up the defence, it only resulted in confusing things further for the visitors. Mikel is not at the required level for a side looking to win the title while Fabregas looked unsure of where he fitted in alongside Pedro and Eden Hazard.
Mourinho's other selection decision came in defence, where Kurt Zouma was preferred to Gary Cahill while Branislav Ivanovic was retained at right-back. Both decisions backfired.
Zouma failed to track the run of Steven Naismith as the Scot opened the scoring with a bullet header while Ivanovic's tendency to stand off rather than close down the same player saw the former Rangers forward double the lead inside the first quarter of the match.
Nemanja Matic pulled one back with a stunning strike from 30-yards before the break but otherwise Tim Howard was rarely tested, if at all. Hazard and Pedro showed little of their undoubted talents while Diego Costa barely got a kick. The main reason for that: John Stones.
All eyes were always going to be on the England international following the summer of upheaval he suffered with Chelsea looking to flex their financial muscle and bring him to west London. But while the visitors struggled defensively, Stones and Phil Jagielka alongside him again made their claim to be the best central-defensive partnership in the league.
Stones has been singled out for his confidence in possession and, at Goodison Park, he again proved exactly why Mourinho was willing to part with £40 million to sign him. At one point in the first half, the former Barnsley man robbed Pedro inside his own box, peformed a Cruyff turn and laid the ball across his own goal to a team-mate.
It was the kind of clear thinking, authority and conviction which Chelsea are lacking at present, both on and off the pitch.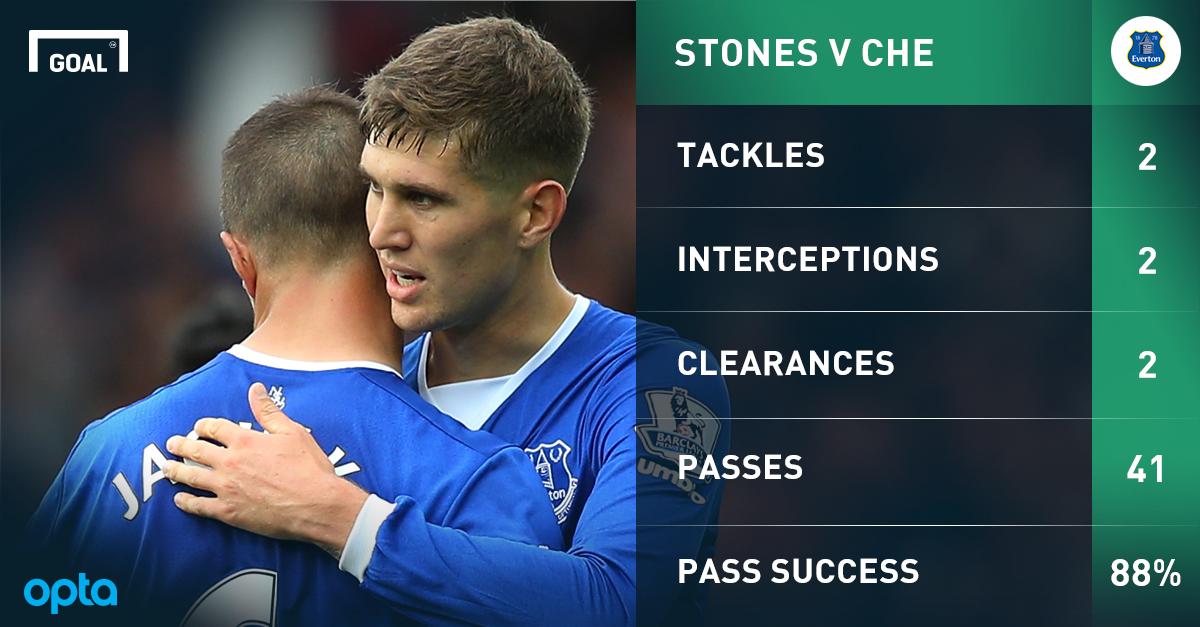 Roberto Martinez again hailed him as a "future England captain" in his post-match press conference and he is not wrong. Everton's 'Rolls Royce' footballer rarely fails to impress, no matter the circumstances.
And while Mourinho may bemoan missing out on a player whom he was clearly keen to sign, he cannot get away from the fact that he has been unable to get the best out of the players who are at his disposal.
The former Real Madrid boss continues to claim that he is the best man for the job and that his team's results are not reflective of their performances but the excuses are beginning to wear thin.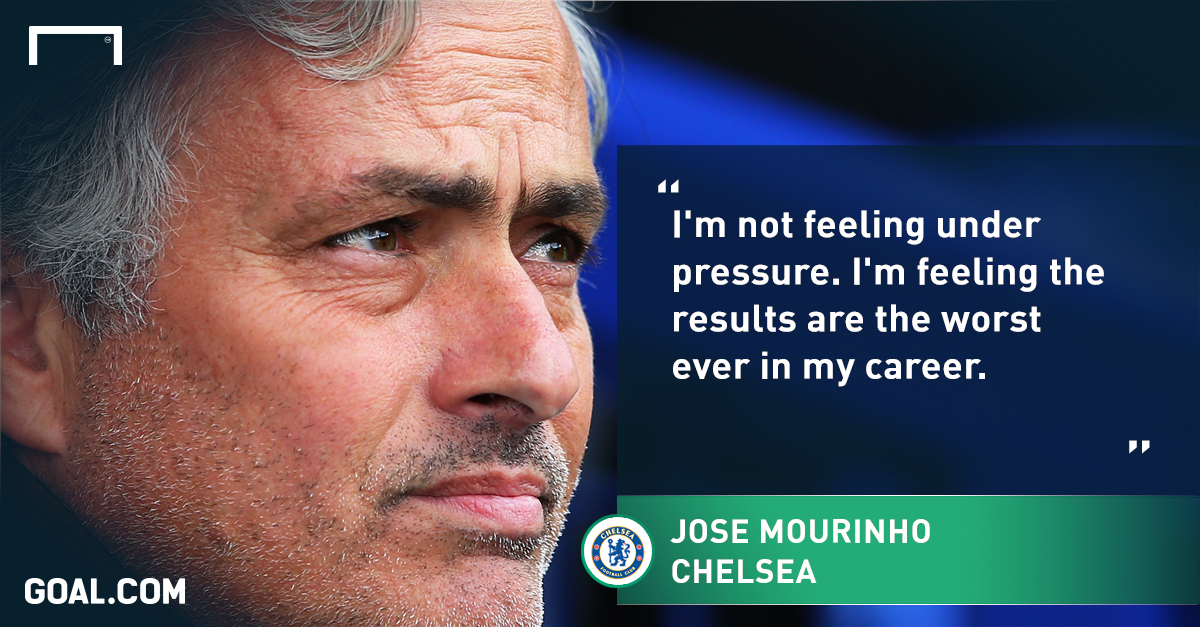 Just over 12 months ago, practically the same Chelsea side ripped apart the Toffees in a 6-3 victory which many felt was the result that marked them out as the potential champions, a suggestion which they confirmed in May.
But now they are a shadow of that team despite being able to call upon Pedro and six of the starters from that game this time around. No key first-team players have left in the time that has passed since that win, and though Mourinho may feel that his side are having no luck, that is a weak claim when they are so clearly making so many errors off their own backs.
The home fans sang as Naismith completed his hat-trick that Mourinho was "getting sacked in the morning", which would give him a little more time to breathe than when Carlo Ancelotti was dismissed in a corridor here in 2011.
It is unlikely that Roman Abramovich will act quite as hastily now but, before long, Mourinho's reputation will not be enough to save him. Chelsea and Mourinho are not out of the title race but this is a new low - how he reacts will determine whether or not he remains the Special One.