Roy Hodgson
has promised to apologise to
Rio Ferdinand
after admitting to discussing the
Manchester United
defender's latest
England
snub with London Underground passengers a day before officially announcing his squad.
The Three Lions boss was photographed talking to fellow passengers on the Jubilee Line train on Wednesday afternoon and has now confirmed that he did indeed talk about the 33-year-old's international future.
According to the
Daily
Mirror
, Hodgson is alleged to have responded to questions over whether Ferdinand would play for England again by saying: "I very much doubt it. He hasn't played for England for quite a while. I have to say it is over for him and England.
"It has got to be the end of the road. He is pushing 34 and hasn't played for England for a long, long time."
However, the former Liverpool manager addressed the issue during Thursday's press conference, declaring: "I'm very disappointed that the story has come out like that and I'll apologise to Rio because there's no way I would ever indicate that I wasn't going to use a player in that way.
"But the thing is that I didn't choose him in the squad this time and it's really just for the same reasons as before.
"We have other players, but I'm certainly not suggesting that it's the end of the line and I would never dream of telling a player that it's the end of the line or end of the road, or whatever I'm supposed to have said.
"That's up to every player to decide for himself and hopefully that won't be the case, so when I speak to Rio I will make it clear to him that I haven't selected him in this squad but who knows whether I will select him in the next one or not.
"I will leave it up to him to decide, so that if I ever do go to him, it will be up to Rio to decide whether he wants to be a part of it or not."
Hodgson also promised to be more careful with his small talk when travelling by public transport, joking that fellow commuters should not hold it against him if he remains tight-lipped from now on.
"All I remember saying is talking to quite a lot of people and one guy said: 'Is Rio in the next squad?' and I think I might have said 'I don't think so,'" the England boss added.
"I think that's about as far as I went. I shouldn't have said that, though, that's a mistake. I need to apologise for that, I suppose.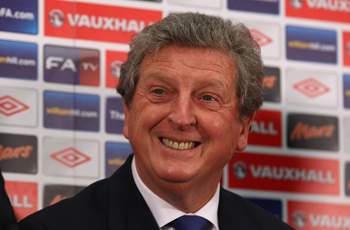 "If you see me on the Tube in the future: Please don't be offended if I refuse to answer any questions!"

"This is one of the hazards I suppose of travelling on Tube trains when you come up to London, which is the best way for me to travel, speaking to people on the Tube who will ask me questions rather than sitting there tight-lipped, refusing to open my mouth.
"I've paid for it I shall learn in future and maybe this will be a lesson for all people who see me on the Tube in the future: Please don't be offended if I refuse to answer any questions you ask me!"
The 65-year-old went on to express regret over John Terry's recent retirement from international football and thanked the Chelsea defender for his contribution at Euro 2012.
"It's a decision I regret because he did well for me as a national coach in my short time working with him and he had a long career for England and it's a decision I respect and accept," Hodgson stated.
"As a result it's important for me now to look to the future, the games in Brazil, if we're lucky enough to get there though qualification - they're in two years time.
"As far as I'm concerned, all I can do is thank John for the time I spent with him and the matches he played for me and to wish him well in his Chelsea career."
Finally, the Croydon-born boss admitted that Arsenal defender Carl Jenkinson narrowly missed out on a call-up and hailed some of the new faces in the squad.
"[Jenkinson's] a player we've talked a lot about but on this occasion when we decided we didn't quite have that many places, " Hodgson confirmed. "He's certainly a player we'll think about in the future.
"He's doing well, [Kieran] Gibbs, I think, has started the season exceptionally well which also applies to Aaron Lennon and Ryan Shawcross.
"I think they're players we need to see at closer hand. I see them from the stands but it will be nice to have a chance to work with them and see how they could contribute to the team we're trying to build up."