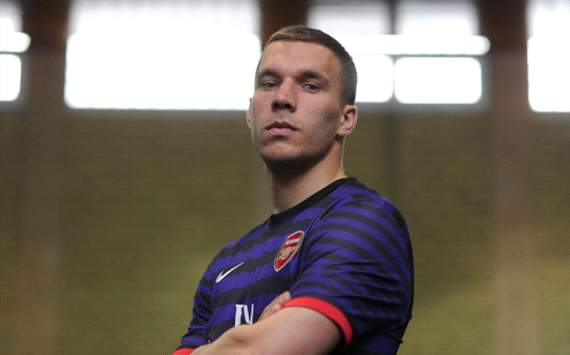 Arsenal have released their squad numbers for the 2012-13 season, but summer signing Lukas Podolski has yet to receive a number at his new club.
While Robin van Persie has once again been handed the no.10 shirt, it could well be the case that the German attacker is being primed to take on the wantaway striker's jersey, with the club's official website stating the 27-year-old's squad number is "to be confirmed".
As exclusively revealed by Goal.com, Van Persie has refused to join the Gunners on their pre-season tour of Asia, with Premier League duo Manchester City and Manchester United vying with Serie A giants Juventus for the 28-year-old's signature.
And despite Arsene Wenger's insistence that he retains hope of keeping his captain, this latest move from the north London club will only serve to intensify speculation that Van Persie's departure is imminent.
Elsewhere, French striker Olivier Giroud has been handed the no.12 shirt, while Wojciech Szczesny takes on the no.1 goalkeeping top following Manuel Almunia's exit and Nicklas Bendtner keeps no.52 jersery after returning to the club from last season's loan spell at Sunderland.