Thursday's Word on the Tweet looks at players preparing for Euro 2012 and those not going, the Championship play-off final and Samir Nasri furiously denying mocking Arsenal.
The fall-out from Roy Hodgson's England squad announcement continues with striker Darren Bent talking about how he is "gutted" to miss out and is "determined" to make World Cup 2014.
Also, as nations start to head out to pre-Euro 2012 training camps, we hear from the Netherlands, Denmark and Switzerland camps.
And, finally, after a day's rest, Carlton Cole gets back to training with West Ham ahead of Saturday's Championship play-off final against Blackpool at Wembley.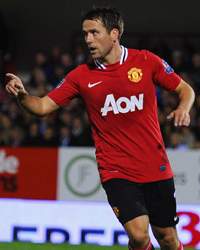 "The Manager informed me after our testimonial match on Tuesday that the club would not be offering me a new contract."
"I have loved every minute of the 3 years I have spent at such a fantastic club. I would like to thank the players, staff and fans for their support and wish them well for the future. I now plan to have a short holiday during which I will contemplate my next move."
Michael Owen tweeted the news that he wouldn't be staying on at Manchester United next season after another injury-prone campign. The striker then went on to talk about his time at the club and paid tribute to the fans and players.
"@themichaelowen where ever you end up will be guaranteed goals, good luck and a pleasure to play with you(in football terms!). #HonestMo !"
Team-mate Rio Ferdinand reacted to the news of Owen leaving the club by thanking the striker for his time and whishing him luck.
"Am gutted to have missed out on another major tournament, but will be back more determined than before to make sure im in contention for the next one, wishing the boys all the best"
"Thanks to everyone for their support and kind tweets"
Aston Villa striker Darren Bent, who was left out of Roy Hodgson's 23-man squad named yesterday, reflected on the decison and sent his thanks to fans.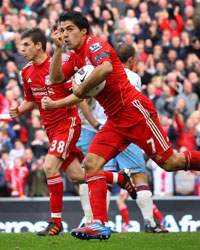 "KENNY thank you very much for all your help and things I learned from you during 1 year and a half! A big hug and good luck!!"
Reaction was also coming in regarding Wednesday's departure of Kenny Dalglish from Liverpool, as striker Luis Suarez tweeted his thanks.
"Wow just saw the article that the guardian made about my comment my apologies to the arsenal fans i never said something like this"
Finally, days after being crowned a Premier League champion, Manchester City midfielder Samir Nasri found himself having to denying reports that he claimed ex-club Arsenal "settle for second best".
"Airport now. Next stop Lausanne - Switzerland. Prepare with the Dutch Squad #Euro2012 #Oranje"

As one journey was ending, another was starting for the Netherlands and Nigel de Jong who were flying out to a pre-Euro 2012 training camp.
"Preparation for #euro2012 starts today. Ready for departure to #Lausanne with #Holland"
With team-mate John Heitinga also heading to Switzerland after a successful season at Everton.
"From monday i will not be on twitter thruout the euros, i will miss you people.."
Also preparing for Euro 2012 was Sunderland striker Nicklas Bendtner, who will be joining up with Denmark.
"Morning Tweeps, just gonna jump in the pool then get ready for training, had a day off yesterday so really excited to train today"

Elsewhere Carlton Cole was getting ready for another days training as Saturday's Championship play-off final with Blackpool approaches.