ANALYSIS

By Babajide Alaka | Deputy Editor
They coped - and that is about the most apt word to use to describe the performance of the Super Eagles as they confronted and beat the Bafana Bafana of South Africa 2-0 on Wednesday at the Moses Mabhida Stadium in Durban.
The technical crew led by Stephen Keshi would have picked up the positives and also the lapses that showed forth in the game.
Goal analysed the match and came up with these key insights.
NWOFOR'S POACHING IS TO BE COMMENDED AND HARNESSED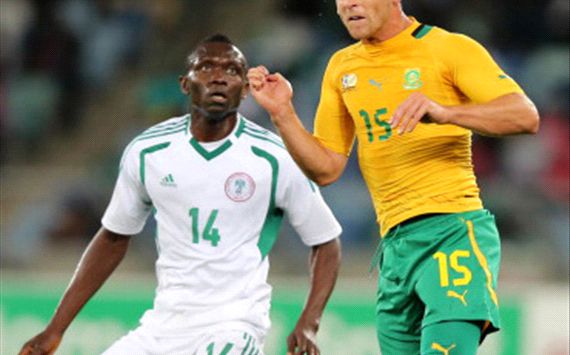 It was a delight to see a Nigerian striker be at the right place at the right time and also to do the right thing – put the ball in the back of the net. The two goals scored by VVV Venlo striker, Uche Nwofor, showed all this.
His back-heeled goal showed a composed striker who can improvise and the second goal – the tap-in showed a striker always on the move in the box; two very good characteristics to have.
Though he may not be able to start games with the likes of Emmanuel Emenike and even Brown Ideye still ahead in the pecking order, Nwofor showed that he will be a good alternative on the bench.
OBOABONA NEEDS TO MOVE ABROAD NOW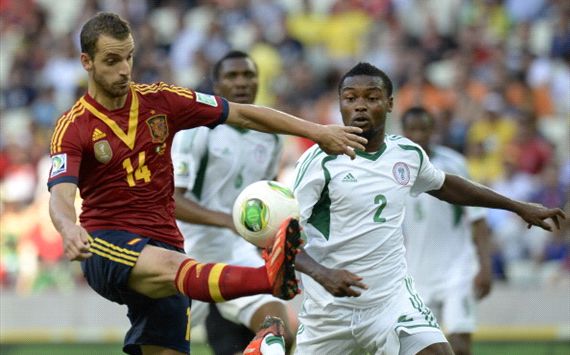 All that can be said about Godfrey Oboabona has been said – all that is now left is for the ever-present Super Eagles defender is to move to a more technical and tactical arena where the remaining obtuseness can be chiseled away.
The Sunshine Stars captain has all the inherent attributes to become a big star for Nigeria at whichever club he goes to abroad and he will only get better when he plays against better strikers on a weekly basis.
We hear that he is now off to Turkey – the new El Dorado for Nigerian players, and all we can hope for is that he settles in fast and learns fast.
THERE IS A GAP FOR A LEFT-FOOTED ATTACKER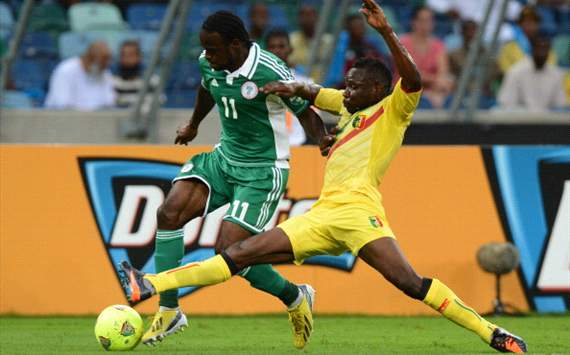 All the supposed outlets that the Eagles currently possess are all right footers and that has made the team a bit unbalanced tactically and technically.
Of the 11 players that started against South Africa on Wednesday in Durban, only Elderson Echiejile and John Ogu are predominantly left-footed. And one thing that was quite noticeable especially in the first half was that Echiejile had the freedom to overlap but his combination play with Obinna Nsofor, who occupied that wing, was not decisive.
Though that assertion has to be balanced with the pool in which Keshi can choose from, there are still players like Sone Aluko, who can be invited and looked at to see whether they can fit into the system.
JOHN OGU HAS TO GET HIS POSITIONING RIGHT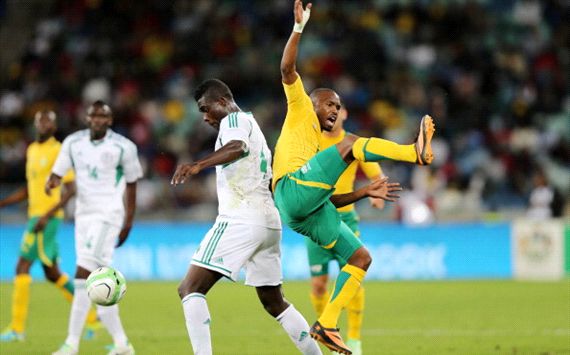 Even though 'big' John Ogu got most things right offensively, his defending left much to be desired. If the Wednesday encounter had been a fully competitive game, most probably he would have had to go for an early shower.
Maybe the fact that it was a friendly played on his mind but practice they say makes perfect. He was caught on the back foot on more than two occasions when he then resorted to pulling his opponents. As a screen for the midfield, the tactical nous is being able to cut out the danger before it blossoms.
Ogu has the physique and tactical know-how apparently to translate offense into attack but the technical crew must help him fine-tune his defensive positioning.
NSOFOR AND OKWUOSA DID NOT SHOW ANYTHING EXTRA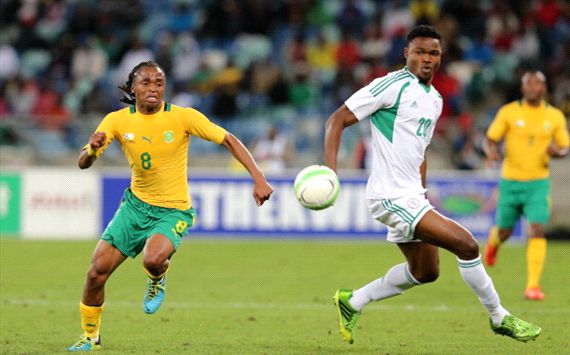 It is always a good thing to give a lot of players the chance to stake a claim to a shirt in the national team but the contributions of former U-23 captain, Obinna Nsofor did not show anything on Wednesday to merit another call.
This judgment could be termed hasty but we cannot continue to test when Malawi is just around the corner – three weeks away to be precise. His low contribution could have been because he was coming back to the team after a two-year absence and the newness of his relationship with the team members but there was no 'wow' moment for all the 45 minutes he played.
However, he may need another chance to show Keshi what he can do. For Okwuosa, who got his debut, he is still all brawn though he had so little time to show if the rough edges had been smoothened.
Follow Babajide Alaka on