FEATURE
By James Ezimoha
Ever since Nigeria released their 23-man World Cup squad, there have been doubts about whether the Super Eagles have the strength in depth to make an impact in Brazil.
The wait for the list, as acknowledged on Twitter, was more interesting than the list itself. In fact, those who ditched the vigil and went to bed early because they slept with a measure of peace, one unadulterated by the mixed feelings the final list evoked.
However, for those who stayed awake observing various platforms, gazing steadfastly on to gadgets, refreshing timelines literally every 90 seconds, a sense of patriotism sufficed as a handsome reward.
Quite frankly, it wasn't the entire list that Nigerians were waiting for—most people can comfortably name Nigeria's starting XI, and correctly too.
The fuzz was more or less about finding out those who are likely to come from the bench, owing that in a competition of such magnitude a strong bench could be the difference between winning and losing.
Since the naming of the list, and since the unravelling of the play-offs, it's important to ask whether Nigeria can relax heading into the tournament, or whether there is cause for concern.
If the list was a delicacy (egusi soup, for example) it certainly has everything in it, from the highly-rated beef and chicken leg to the less-attractive 'kpomo' and crayfish.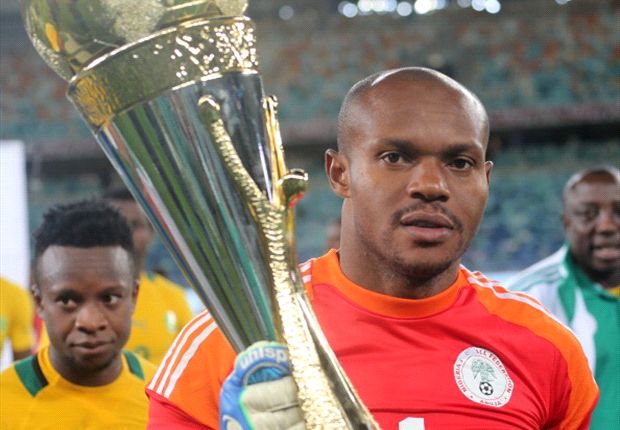 Ejide | Few Concerns Behind Enyeama
In goal we have the usual suspects.
Lille's shot-stopper, Vincent Enyeama, leads the line followed by his deputies, Austin Ejide and the much-maligned Chigozie Agbim.
The drama kicks in at defence.
The inclusion of longstanding captain, Joseph Yobo, turned a few heads, but not much of a surprise, really. Home-based centre-backs, Kunle Odunlami and Azubuike Egwuekwe made the cut, as well as Ashood of Israel left-back, Juwon Oshaniwa.
The latter has suddenly been thrown into a pivotal role following the injury to Elderson Echiejile.
Save for the very popular and quite reliable regulars, Efe Ambrose, Kenneth Omeruo, and Godfrey Oboabona, Nigerians really need to pray.
Oshaniwa's introduction already represents a major drop-off in quality from Elderson, while ongoing injury concerns to Kenneth Omeruo may well spell disaster considering the back-up options.
In fact, we can assume that Keshi isn't too comfortable with his back-up options either.
The introduction of Odunlami after Echiejile got a knock against Greece suggested a lack of faith in the supposedly back-up left-back, Oshaniwa. Also, seeing Ambrose at left-back and Odunlami at right-back is not a sight Nigerians are too comfortable with. It is one that many hope will not need to be revisited in Brazil.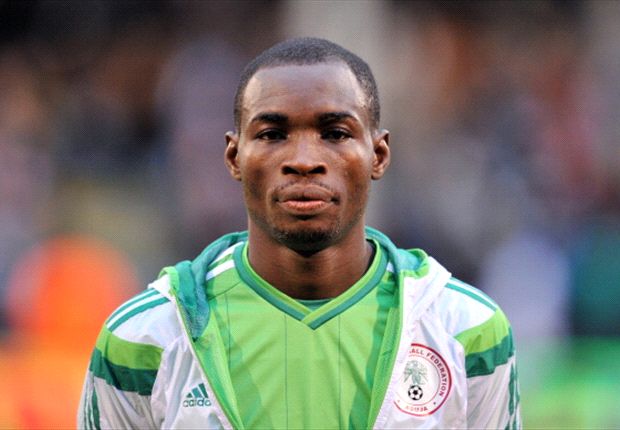 Might Keshi be caught out by a lack of defensive options?
In midfield, Nigeria looks thin, and quite stiff.
John Obi Mikel, Ogenyi Onazi, Reuben Gabriel, Ramon Azeez and Michael Uchebo hold the fort for the Super Eagles but in the words of Goal's Ed Dove "is that really the best Nigeria can do?"
Nigeria would likely look to Mikel's fast-drying well of creativity for some spark—unless Keshi has other ideas—and also to provide the mesmerising displays expected of a No. 10, while the industrious Onazi completes the 'hallowed' partnership in midfield.
But that's as far as the poise goes.
The Chelsea and Lazio pair are in a class of their own and it is difficult to see how the others measure up. It is highly unlikely that the combination or addition of either Reuben and/or Azeez will produce a similar command and control (almost cruise) in the midfield.
With the plethora of stylish midfield options ignored, one can argue that Keshi has a plan. That plan might be to pack the midfield with steel rather than flair. But then again you wonder why Uchebo made the cut.
The lanky midfielder has typically been deployed in the hole just behind the striker and it seems to be a position that suits the man they now call 'Flavour'.
In the friendly against Greece, Keshi rolled out a mouth-watering front-line consisting of Victor Moses, Emmanuel Emenike and Osaze Odemwingie in a silky 4-3-3 formation (with Ahmed Musa deployed in midfield). With those four already on the pitch, Keshi had Newcastle's Shola Ameobi, Babatunde Michael and Uche Nwofor on the bench as back-up strikers.
Ameobi's goal-scoring record isn't particularly one that bolsters confidence, Babatunde's inclusion in the squad (even as far back as the provisional 30-man list) is still a wonder, and Nwofor is not in the same ilk as Osaze or Musa.
Honestly, it wouldn't be a problem reeling out one or two names who could have made the team look more complete and dangerous (first on paper, before the real action), whether as starters or from the bench, who were ignored for one reason or the other. But the truth is that Noah's ark has been shut and there's no going back.
Therefore, Keshi has to somehow find the right balance and mixture, make well-timed substitutions and employ proper team management in order to get the best results with his chosen Eagles.
Unless the manager can work wonders, a lack of squad depth may well prove to be Nigeria's undoing in Brazil.