ANALYSIS
By Ed Dove
Throughout 2013, Super Eagles fans have had both reasons for optimism and reasons for pessimism. The flurry of fixtures during the last nine months have provided the rollercoaster of flexing emotions that any dedicated supporter will eventually come to regard as habit.
The pre-Afcon friendly against Catalonia, for example, gave us cause to smile as Bright Dike burst onto the scene to secure a perfectly respectable result. The early signs in South Africa however, gave us cause for concern, as the side looked bereft of ideas and shorn of creativity.
Before long, that too changed as Stephen Keshi added the finishing touches to the Super Eagles and the side blossomed. Victories over Cote d'Ivoire, Mali and—finally, emphatically—Burkina Faso, placed Nigeria at the top of the tree once again and imbued us all with the confidence of continental champions.
Since that joyous occasion in Johannesburg, however, reasons for pessimism have crept back into the side's narrative.
The side have, at times, looked to be lacking a creative spark; the strikers were, for a time, toothless and ineffective; once again the federation and the authorities brought the national game into disrepute following the bonus scandal that threatened to derail the Confederations Cup jaunt.
A fairly straightforward World Cup qualifying group was also navigated with little elegance, and oodles of mediocrity, with progression only guaranteed once Malawi were dispatched on the final match day.
That performance and that result, allowed us to forget, for a moment, the failings of the campaign up to that point. My advice, following success against the Flames, was to "for this week at least, wear your Nigerian shirt with pride, pop your collar like Cantona, walk with chest out-puffed, remind the world who Africa's champions are."
There was no certainty that, once the draw had been made, that familiar pessimism wouldn't creep back into the communal, national psyche.
The potential options that faced us in the CAF play-off triage offered few corners of repose and rare opportunity for respite.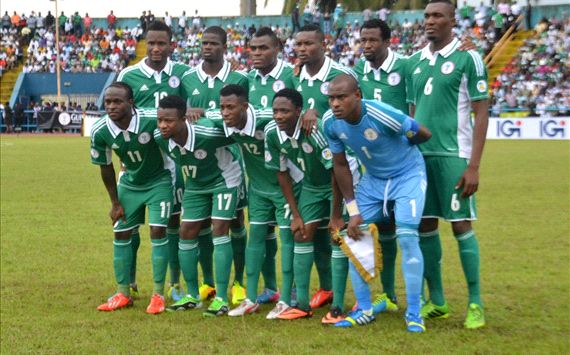 Marching On Together
A depleted Burkina Faso team were easily overcome in the Afcon final, but a different incarnation of the side had earlier provided a stern test in the group stage.
Our West African brothers Senegal possess numerous lethal offensive options, and while Cameroon have spent time away from the harsh lines of the continent's upper echelon, they would also be deadly foe with a point to prove.
Egypt may have endured the end of a Golden Generation, horrific internal strife and bitter international disappointment over the last few years, but they are a side rejuvenated under Bob Bradley. The American manager has cultivated the team's green shoots and they are a side united. Rarely has a group of players looked so destined—against such overwhelming odds—to make it to the global stage.
Considering potential away trips to El Gouna and Yaounde, Ouagadougou and…well, wherever it is Senegal will be forced to play, being drawn against Ethiopia may be not bad thing at all.
Writing on Sunday, Goal Nigeria head honcho Lolade Adewuyi, considering the results of a poll on the site, announced that Super Eagles fans had voted Ethiopia as our favoured opposition for the play-off. 40.5% of those who responded to the survey indicated that the Walya Antelopes would be the ideal draw for Nigeria.
Senegal, by contrast, were the team that fewest fans wanted to come up against.
The perception is that Ethiopia, with their squad of almost exclusively domestic-based talent, their absence of star players and their relative lack of recent international success will be an easier touch than the other potential opponents.
Will they truly be able to resist Africa's champions?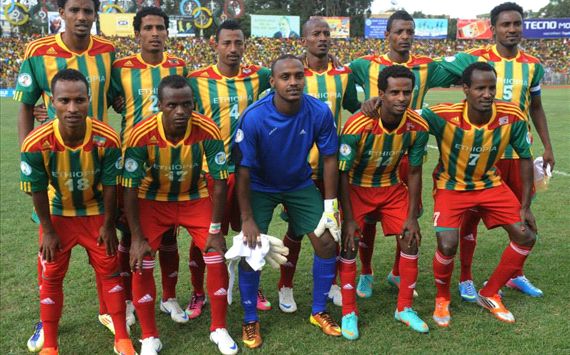 Ethiopia: Favourites of the Super Eagles fans
The evidence of the recent Cup of Nations suggests that Nigeria should be able to overcome their World Cup qualification rivals. The record books will forever say that the Super Eagles truly kicked off their illustrious Afcon campaign with that 2-0 victory over the Walia Antelopes in Rustenburg; would many bet against similar superiority this time around?
I would say, however, breathing cautiously upon your dreams, that we should be wary, very wary about the prospect of taking on Ethiopia. Underestimate these regal greats of the continental game and that 'Champions of Africa' title may be feeling fairly hollow as we miss out on Brazil next summer.
Along with Cape Verde, Ethiopia are Africa's giant killers. They took four points from South Africa in CAF's Group A, drawing away on their return to Rustenburg and then securing a 2-1 victory in Addis earlier in June.
A year ago they secured an unlikely spot in the Cup of Nations by overcoming Sudan. Despite losing the first leg in Khartoum 5-3, the Walias showed tremendous character and resilience to keep a clean sheet at home and score the required two goals. Nigeria will need to be aware of the team's immense desire, unity and doggedness. They may be naïve at times, but the Black Lions' squad will be acutely aware that for many (if not all) of them, the World Cup---and the promise of immortality it brings—will never be closer.
Lest we forget, that 2-0 victory over the Walias back in January didn't come easily. It took 80 minutes for Nigeria to break down a massed Ethiopian defence and even then, the goal only came from a moment of inspiration from Victor Moses, a flash of green panic and a coolly converted penalty—or two.
Ethiopia, fairly overwhelming underdogs in comparison with Keshi's boys, may well go out to compete unshackled by the fear and anxiety that can characterise such crucial clashes. Few will fancy them to upset the odds, but should the potential potency of forwards Saladin Said and Adane Girma be realised in the City of Humans, Nigeria's young defence could be in for a testing 90 minutes.
Our latest rivals, particularly when they welcome us to Addis Ababa in October, ought not to be taken lightly. Football history is riddled with examples of complacent giants humiliated, undermined and cast aside by plucky minnows.
Ethiopia ought not be misidentified under the 'minnows' tag, but any complacency on our behalf, and Brazil will remain little more than a distant dream.