Top 5 Goalkeepers of 2012 AFF Suzuki Cup
#1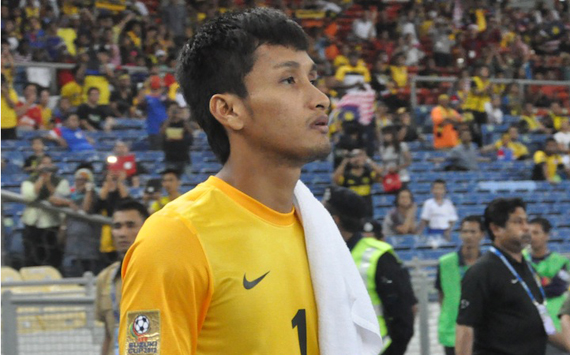 Name: Farizal Marlias
Country: Malaysia
Rating: 3.25/5

The Malaysians may go home disappointed but after the shock 3-0 home defeat to Singapore in the opening match, a semi-final berth is still very much something to be proud of. Khairul Fahmi, who has often been called one of Asia's best goalkeepers, made a clunker and gave away a crucial second goal to Singapore. Rajagopal sprang into action and immediately replaced the Kelantan man with 26-year-old Farizal Marlias for the next match, and the Perak custodian didn't look back.

A benchwarmer in 2008, and an injury victim two years ago, Farizal quiely embedded himself in Malaysia's defence and provided the confidence that allowed them to bounce back from the horror show that was the first match and record two remarkable wins, as well as hold the tournament favourites in the first leg. Anyone with a modicum of football knowledge will tell you that in a short-term tournament, form is the key to success and for a player who was introduced when the chips were down, Farizal has done exceptionally well.
Top 5 Goalkeepers of 2012 AFF Suzuki Cup