---

BY MUSTAPHA "EL LOCO" KAMARUDDIN

---
HOLA!
REAL MADRID and their supporters are all excited. Don't blame them as los Blancos are going great guns and 2014 may the year to be cherished as far as trophies are concerned.
Traditionally successful Real are very much in the fight for La Liga title, Copa del Rey and Champions League. And their chances of a Treble are surely there as they have been scoring as if there is no tomorrow.
Things are getting better and better for Real. It was scary to watch how they dismantled Schalke 6-1 in the Champions League last 16 first leg clash last Tuesday.
And the match was played at Schalke's Veltins Arena and not the Bernabeu. 'Juggernauts' Real were mercilessly as they destroyed the proud German club to virtually booked a place in the last eight in style.
Leading the cast for Real in this assault were the BBC -- abbreviation for the deadly and productive trio of Gareth Bale, Karim Benzema and Cristiano Ronaldo.
Bale, Benzema and Ronaldo scored two goals a piece against Schalke.
BBC are the latest 'craze' for topic of discussion in Madrid at the moment.
The trio have indeed turned into a deadly unit who make scoring look easy with help in the likes of midfielders Angel Di Maria and Luka Modric.
Vastly experienced manager Carlo Ancelotti has successfully turned Real into a team to beat even at the European stage.
And the Italian, after the Schalke hammering, said it is now time for Real to talk about winning titles.
"It's taken us seven months to build a solid base, a house. Now we have to decorate it," Ancelotti told Canal+ TV and reported by Marca.
"The club are exactly as I imagined it, with their long history and their image the world over. The pressure is there too.
"There are three types of pressure: the press, the club and the players on the bench. The latter are the most difficult."
"I have an idea of football and I have to build it using the characteristics of my players. My relationship with them is very important, understanding them, analysing them. If I have a good relationship with them, it's easier to transmit things."
"Balance? People are already tired of going on about it, now it's time to talk about titles."
"La Decima is an obsession, a big motivator for everyone. It's a word is on everyone's lips. The players are comfortable with the 4-3-3, not because I say so but because they say so themselves," said Ancelotti.
La Decima, of course, is the 10th European Championship title. And this is the best year for Real to achieve this.
Awesome.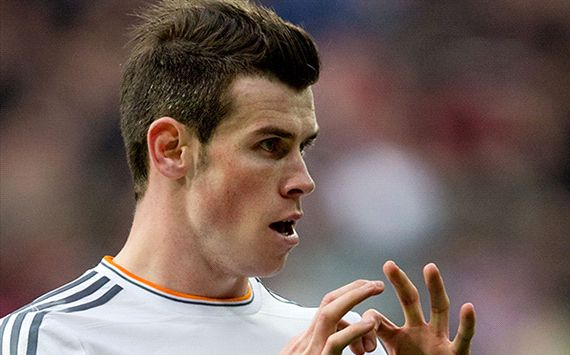 Bale has formed the lethal trio of "BBC" with Benzema and Cristiano.
At the same time, bitter rivals Barcelona are preparing an overhaul of their squad for the coming season, which will see an influx of new blood.
A welcome move.
Club director of football, Andoni Zubizarreta, is bidding to complete several young signings and wants to bring back loanees such as Rafinha (Celta Viga) and Gerard Deulofeu (Everton).
Barca are also out to snap several youngsters to freshen up the squad.
The first in line is 21-year-old Borussia Mönchengladbach goalkeeper Marc-André ter Stegen, who is to move to the Nou Camp for around €9m (RM40m).
And this is an interesting breaking news -- exciting Croatian starlet Alen Halilovic is joining Barca from Dinamo Zagreb.
The 17-year-old midfielder posted a picture on his Instagram account with the caption: "Thanks Dinamo Zagreb for everything! My first club and biggest love! Now is time to move on to Barcelona."
Halilovic, expected to initially join Barca's B side, has been touted as one of Europe's brightest emerging talents, with Arsenal, Manchester City and Tottenham all linked with a move over the last 18 months.
The stylish lad, already been capped three times by Croatia at senior level, broke into Dinamo's first team last season and also made three brief Champions League appearances as a late substitute.
And he scored his first two league goals this season in a 2-2 draw against Rijeka last Wednesday.
He is a highly-talented player and his inclusion will give Barca more options.
Don't be surprised if Halilovic makes the senior squad sooner than later. After all, he is already a Croatia international.
Adios!
Mustapha 'El Loco' Kamaruddin is an experienced sports journalist who is crazy about football. He has been following football, both at local and international scenes for over two decades. He is also a columnist with The Malay Mail.