A disappointing East Asian Cup
I want to start by by writing about the East Asian Cup. I'm sure if you're reading this column you know about this already, but Nadeshiko finished in second place with one win, one draw, and one loss.
Before the tournament I said we we wanted to win our third straight title, so it's natural that I'm disappointed with our finish. It's our coach's job to determine how well we played, but regardless of what I was or wasn't able to do, I'm glad I had the opportunity to challenge myself to try things that I wasn't doing before.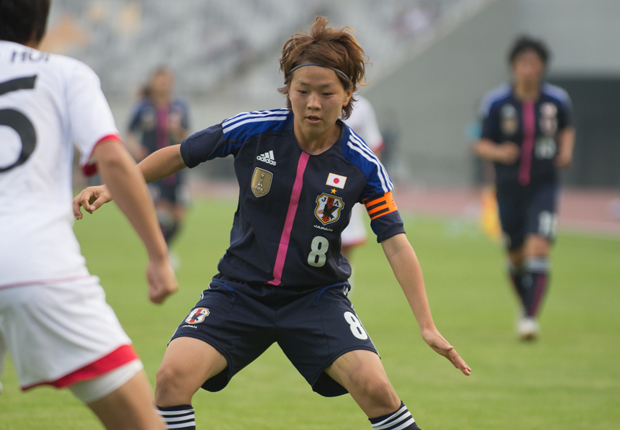 After winning the 2011 Women's World Cup, the supporters who had been backing us until then were joined by even more fans. We won the silver medal at the London Olympics, but other tournaments have been more of a struggle and we haven't placed highly. There are many ways that we can repay our fans for their support, but playing well and winning games is one of them. So I think it's fair to say that after the East Asian Cup, it's perfectly understandable that I was disappointed.
We didn't do as well as we'd hoped, but I think that teams are living things and are always changing, with both good times and bad times. And when those bad times come, we're the ones who have to find a solution. We weren't able to win the championship this time, but the important thing is that we face that reality, and still play with joy and gratitude. This isn't true just for Nadeshiko or Yunogo Belle, but for other teams as well.
Capturing the title
With the national team on break for now, I'm focusing on the Nadeshiko League Cup. The group stage of the tournament started in May and is wrapping up; after our 4-1 win over Albirex Niigata Ladies in the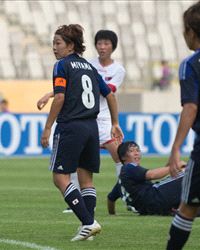 eighth round, Yunogo Belle clinched a spot in the knockout round. The kickoff was delayed an hour due to thunderstorms, but thanks to the supporters who made their way out the stadium had a great atmosphere. It was 1-1 in the second half, but we were able to show our scoring abilities, and I hope we can fix our defensive problems and allow fewer goals.
When the league opened we were disappointed by our slow start, but we turned that into positive energy and you can see that in the way we're playing now. We set out to capture a title this season, and by advancing to the knockout round and being one step closer to the League Cup final I think we've gotten closer to that.
Our semi-final berth is confirmed, but we still have one more group stage match against INAC Kobe remaining so we have to prepare for it. I'm not fixated on ending the group stage in first place, but it's our job as players to play to win each and every match, so I want to beat INAC. After that, all that's left for us to do is to break through the semi-finals and reach the final stage in Hiroshima.