ANALYSIS
By
George Ankers
Four months since their last match,
England
have assembled to take on
Denmark
in their final friendly outing before
Roy Hodgson
names his squad for
World Cup 2014
.
With the tournament now firmly in sight, the runners and riders are beginning to be sorted out as the 30-man party picked for Wednesday's game give the biggest clues yet about where the Three Lions boss will go in the summer.
Though Hodgson insists that there is still time for those not included to make a bid for a ticket to Brazil, the final 23 is clearly taking shape.
Goal
looks at the state of play...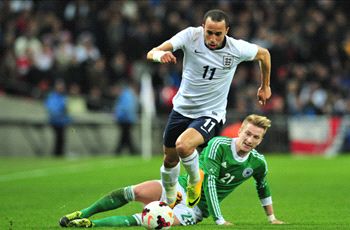 Joe Hart (Manchester City)
Glen Johnson (Liverpool)
Kyle Walker (Tottenham)
Phil Jagielka (Everton)
Gary Cahill (Chelsea)
Leighton Baines (Everton)
Frank Lampard (Chelsea)
Steven Gerrard (Liverpool)
Michael Carrick (Manchester United)
Jack Wilshere (Arsenal)
Andros Townsend (Tottenham)
Danny Welbeck (Manchester United)
Daniel Sturridge (Liverpool)
Wayne Rooney (Manchester United)
OUT: Theo Walcott (Arsenal)
Four months can be a long time in football but Hodgson's inner circle still looks solid. The only major change is Theo Walcott's certain absence from the tournament due to a cruciate ligament injury - though the Arsenal forward has rarely produced his best form at international level, he would have been a sure pick for Brazil and does open up a forward spot.
Perhaps the man who gains the most from Walcott's loss is
Andros Townsend
. The Tottenham winger has dropped off ever since his explosive arrival to the national team and might have been at risk of losing his newly won place in the squad but, with one pacy wide forward out, Hodgson will probably take the gamble on the youngster being able to repeat the impact of his debut.
Otherwise, it is business as usual. Manchester City's
Joe Hart
remains the clear No.1 in goal, having completely cemented his place at the Etihad Stadium after that early-season wobble. No other keeper has come close to making a case for dropping him.
In defence, obvious choices remain.
Kyle Walker
and
Glen Johnson
look set to duke it out for the right-back spot right up until the Italy game kicks off, while
Leighton Baines
is now Hodgson's clear favourite for the left-back berth.
With spurious talk of a John Terry comeback firmly put to bed, the England boss made plain his conviction in the pairing of
Phil Jagielka
and
Gary Cahill
at centre-back. Jagielka is not available for the Denmark game but, as long as both are fit come summer, they will be first choice.
Steven Gerrard
's recent successes in a deeper midfield role for Liverpool will have encouraged Hodgson greatly as he watches his captain, while
Frank Lampard
still looks very much set to bow out at international level as an automatic World Cup pick.
The quality offered by
Michael Carrick
and
Jack Wilshere
, meanwhile, remains obvious. Neither midfielder will be losing any sleep about their places on the plane.
Up front,
Daniel Sturridge
has only continued his magnificent form and now demands to start for England in the summer. That will almost certainly be alongside
Wayne Rooney
, whose focus will all be on England now that his future at Manchester United is nailed down.
Danny Welbeck
, too, remains a Hodgson favourite and shows no signs of form disastrous enough to play his way off the plane.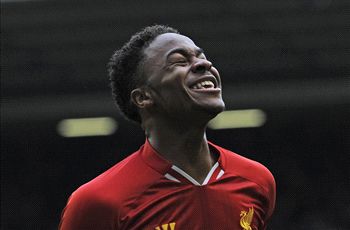 DOWN: Ashley Cole (Chelsea)
John Ruddy (Norwich City)
Fraser Forster (Celtic)
Phil Jones (Manchester United)
Chris Smalling (Manchester United)
Tom Cleverley (Manchester United)
Jordan Henderson (Liverpool)
James Milner (Manchester City)
Adam Lallana (Southampton)
Alex Oxlade-Chamberlain (Arsenal)
Jermain Defoe (Tottenham)
Rickie Lambert (Southampton)
UP: Luke Shaw (Southampton)
UP: Raheem Sterling (Liverpool)
UP: Jay Rodriguez (Southampton)
If any one of the 'big' England players is most at risk of not making it to Brazil, it is probably
Ashley Cole
. The Chelsea left-back has often been behind right-sided Cesar Azpilicueta at Stamford Bridge this season, with his age starting to show a little, and the call-up of
Luke Shaw
for the Denmark game is a clear sign that Hodgson could be persuaded to opt for youth over experience.
However, despite Shaw's excellence at club level - he will surely fight Baines to be No.1 from August onwards - one game does not offer a lot of time for a young defender to acclimatise. Most likely is that the 18-year-old is merely being groomed for that autumn call so as to make the transition smoother but he will still sense an opportunity to usurp Cole.
In goal, all four primary candidates for the three available places are being watched this week but
John Ruddy
and
Fraser Forster
are nominally more likely for having been selected for previous squads.
Despite Jagielka's injury, Hodgson plainly does not see many options at centre-back.
Chris Smalling
is becoming a regular squad player in the current regime and should get a chance from the start against Denmark, while the fact that only three central defenders were summoned suggests that
Phil Jones
- also unavailable for Wednesday - still has a real shout. In a tournament in which backup defenders are often not used enough to justify their selection, his midfield versatility could be telling.
There could be quite a fight brewing in midfield, however, and Denmark could prove a crucial fixture for the futures of
Tom Cleverley
and
Jordan Henderson
. The former has been a regular under Hodgson but is a controversial selection for his consistently unspectacular form in a consistently unspectacular Manchester United side. Henderson, meanwhile, has excelled for Liverpool and is gradually building an inarguable case for inclusion.
Since making his debut in November, Southampton star
Adam Lallana
has not looked back and can likely make himself a lock for Brazil with even a passable outing on Wednesday. Similarly,
James Milner
is obviously valued by Hodgson and should not need to do too much to confirm his place.
A bright return from injury has seen
Alex Oxlade-Chamberlain
star for Arsenal and the 20-year-old, something of a gamble from Hodgson at Euro 2012, will be hopeful of impressing upon reintegration into the squad.
He is among several fighting for that vacated Walcott space, though, and faces perhaps his sternest competition from
Raheem Sterling
. The 19-year-old has been in electrifying form for Liverpool and convincingly muscled his way in to the Denmark party. He deserves an opportunity to show himself off on Wednesday and could go a long way towards furthering his cause.
Up front, a continued lack of competition is evidenced by
Jermain Defoe
's inclusion despite his switch to a lower level of football with Toronto FC. He, plus
Rickie Lambert
and
Jay Rodriguez
, both still impressive for Southampton, is right in the fight - all three could go depending on how Hodgson chooses to balance his squad.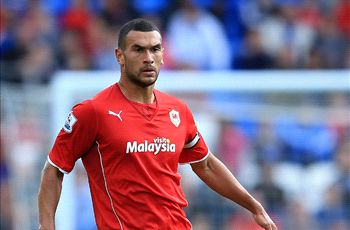 DOWN: Kieran Gibbs (Arsenal)
DOWN: Aaron Lennon (Tottenham)
Ben Foster (West Brom)
Nathaniel Clyne (Southampton)
Steven Caulker (Cardiff City)
Gareth Barry (Everton)
James Ward-Prowse (Southampton)
Ross Barkley (Everton)
Wilfried Zaha (Cardiff City)
Tom Ince (Crystal Palace)
Ashley Young (Manchester United)
Andy Carroll (West Ham)
NEW ENTRY: Adam Johnson (Sunderland)
While Shaw's call-up does not necessarily imply that he will go to Brazil, it almost certainly means that
Kieran Gibbs
will not get his chance. The Arsenal man's greater experience might tell if both Baines and Cole were to be unavailable but it certainly looks as if it would take an injury catastrophe to reopen his file.
Similarly,
Aaron Lennon
has a reasonable amount of experience and remains a valid backup for Hodgson but, with so many young players doing well in his position, the Tottenham winger is now firmly behind in the race to make the squad.
Ben Foster
has a chance to impress Hodgson this week and could conceivably replace any of Hart's other deputies, while Everton youngster
Ross Barkley
is again in the friendly squad. The midfielder has not let himself down in his first international appearances but the form of the likes of Sterling and Lallana may squeeze him out this summer - his time, however, will surely come soon.
A slightly unexpected member of the party for Wednesday is
Steven Caulker
. The Cardiff City man has not featured since scoring on his England debut against Sweden but, as one of only three summoned centre-backs, looks likelier than several more veteran figures to figure in the final reckoning.
Elsewhere, it is a mix of hopeful youth and in-a-pinch experienced options.
Gareth Barry
was namechecked by the England manager as being unlucky to miss out this time but realistically needs a Gerrard or Carrick to become unavailable to be handed a return, while
Ashley Young
could be one of the first wingers recalled in the event of an injury crisis.
He is likely behind
Adam Johnson
in the pecking order, though, with the Sunderland star's blistering recent form running it close for an international recall. There also remains peripheral interest from Under-21s regular
Tom Ince
, taking his Premier League chance brightly with Crystal Palace, and Cardiff City loanee
Wilfried Zaha
, though Brazil probably comes too early for either.
Likewise for another Southampton pair.
James Ward-Prowse
offers vast promise and surprising maturity in midfield but likely lacks the minutes to be a viable outside runner. Meanwhile, right-back
Nathaniel Clyne
's increasingly tough battle with Calum Chambers (who himself could push for senior recognition before long) for a first-team place looks to have scuppered any real chance of overtaking Walker or Johnson.
Andy Carroll
at West Ham remains the only serious outsider for a forward berth but has not outshone Lambert since returning from injury and looks to have lost the target-man race for the time being.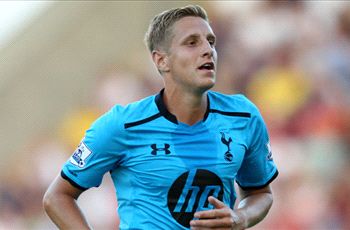 DOWN: Robert Green (QPR)
DOWN: Joleon Lescott (Manchester City)
DOWN: Michael Dawson (Tottenham)
DOWN: Ryan Shawcross (Stoke City)
DOWN: Michael Keane (Manchester United)
DOWN: Matt Lowton (Aston Villa)
DOWN: Jack Rodwell (Manchester City)
DOWN: Ravel Morrison (West Ham)
DOWN: Nathan Redmond (Norwich City)
DOWN: Saido Berahino (West Brom)
As the countdown tightens, some of the outsiders now look such remote possibilities as to be completely discounted.
QPR goalkeeper
Rob Green
is one, with those three places sure to be chosen from the four called up for Wednesday.
Old hands
Michael Dawson
and
Joleon Lescott
might have been potential choices as fourth centre-back this summer but the presence of only three such defenders in a 30-man party for Denmark surely spells the end for their hopes of a recall, while
Ryan Shawcross
and Under-21s international
Michael Keane
have simply run out of time to press their cases.
An underwhelming follow-up to an excellent first season in the Premier League mean that Aston Villa's
Matt Lowton
will not be given a chance in 2014, with Clyne - at the very least - more likely backup. Meanwhile, a lack of game time has almost certainly ended
Jack Rodwell
's hopes.
There had been excited talk of a run from
Ravel Morrison
as a luxury option for Brazil but the West Ham youngster has gone off the boil to such an extent that he has been loaned to QPR in the Championship. He may yet show off those incredible skills for England but there will surely not be any bold gambles from Hodgson on that front this summer.
Finally, his fellow Under-21s starlets,
Nathan Redmond
and
Saido Berahino
, have simply not offered enough on a regular basis at club level to become genuine outsider options for the World Cup. Developing into candidates for Euro 2016 will have to become their focus.
Follow George Ankers on