Since Day 1, Tiger FC has been setting the benchmark for providing the best football experiences for hardcore footie fans across the country. Whether your colours are red, white or blue and whether you support club, player or country, Tiger FC has always been the chosen platform to unite the most important component of the football experience; the fans.
In keeping to its charter of engaging with real fans, Tiger FC is back this season to unite fans from across Malaysia in a celebration of the beautiful game. Come September 22, Tiger FC will be holding their trademark Big Away Game at Laundry Bar from 6pm promising a scintillating mix of fun activities and games that promise to give fans a memorable evening out.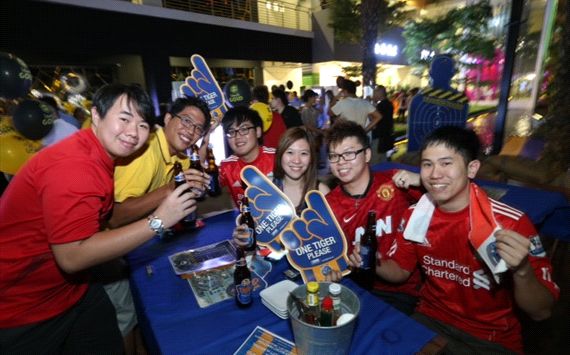 With an exciting festival atmosphere led by Tiger FC host Henry Golding, this evening of football will feature games to challenge real footie fans such as 'From Fans to Strikers' where footie fans get to test the accuracy and power of their striking abilities to 'A Celebration of Goals' where fans are given an opportunity to showcase their very own goal celebrations in order to win prizes for their creativity and passion.
One of the highlights of the night will be the unveiling of Tiger FC's 'Wall Of Real Fans' which captures the passion, emotion and exhilaration of Tiger FC's diverse pool of fans by creating a virtual trophy embedding pictures of real fans taken throughout the night to form a veritable trophy of fans. With over 100,000 members of Tiger FC across Malaysia, you can be sure there's no shortage of true footie fans when it comes to Tiger FC.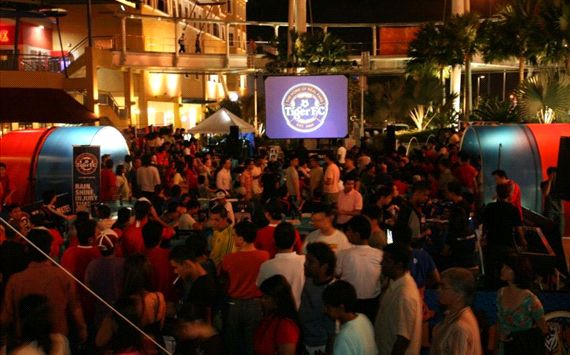 Besides the on-ground footie action, the Tiger FC Big Away Game will also feature entertaining urban performers including the award-winning Elecoldxhot dance troupe and a visually stunning performance by a team of LED water drummers, adding an edgy and 'street' feel to the event. And that's not all, as thirsty consumers will also be able to enjoy ice cold Tiger beer at only RM50 a bucket all through the night - now that's thirst-quenching.
There's certainly no place better for fans to unite and celebrate the beautiful game than at Laundry Bar, The Curve but if you're not able to make it to Laundry Bar, the action continues at various drinking belts around Klang Valley, as the Tiger Roving Teams will be deployed en force. If you're at Scott's Garden or Sunway Giza on September 22, be sure to keep a lookout for an entire starting XI of Tiger FC brand ambassadors and a referee armed with all the tools to engage and entertain football fans to get the chance to get in on the footie action and to also win great prizes from Tiger FC.
For more information, be sure to log on to visit the Tiger Beer Facebook page today. Viva la football!