Hot sensational teams from Holland, England, Singapore and Thailand will invade the streets of Malaysia to fight for glory
This weekend marks the third installment of this year's Tiger Street Football tournament and the Malaysian leg will be no different from the one's before in Cambodia and Sydney, Australia.
Local teams will battle it out in the one-of-a-kind Tiger Cage earn the right of being called the Tiger Street Football Champions.
On the second day of the event, international teams will join the fray and stake their claim for the big prize and priceless bragging rights.
Teams from Holland, England, Singapore and Thailand have been given the invites for the Malaysian leg this weekend at 1 Utama, Kuala Lumpur and they are nothing short of raring to go in top gear.
Here are the teams coming to Malaysia:
Street Madness (Holland)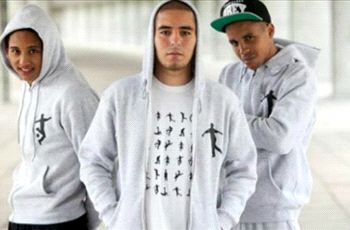 Unanimously commended by fellow street footballers for their style and creativity, team Holland are a deadly combination of football and freestyle enthusiasts. The members have no fixed positions and are more than capable of playing anywhere across the pitch - possibly in adherence to the 'Total Football' philosophy made famous by Dutch football teams of yore. Street Madness were founded in 2010 by three prominent members of the illustrious street football organization, Soccer Show Down, and in two short years, they have earned global recognition for their ability in the discipline.
Manchester Futsal Club (England)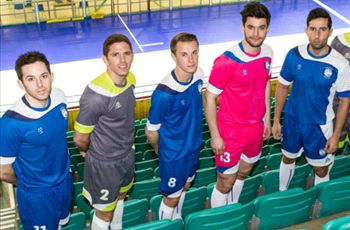 All set to make their debuts in the 2013 Tiger Street Football, Manchester Futsal Club are made up of top talents from across the country with players who are plying their trade in the nation's National Futsal League (North). The core of the team have all played for the Three Lions at one point or another, and while they have yet to prove themselves on Asian shores, one thing is for sure - they are here to stay.
Touch & Go (Singapore)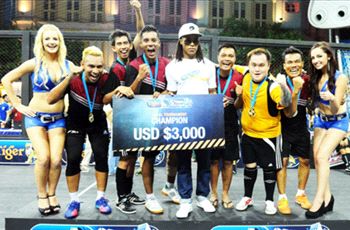 The champions of the Singapore edition of the 2012 Tiger Street Football are back for the third year running, with additional reinforcements in the form of a newly acquired goalkeeper and freestyler. Together with the seasoned professionals of no less than eight years which form the core of the team, the peculiarly named Touch & Go will be hoping to go one better in this year's tournament.
Big 1 Sports 99 (Thailand)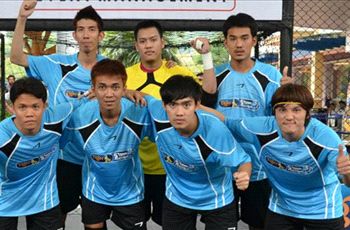 A two-time winner of the Thailand edition of Tiger Street Football, Big 1 Sports 99 are a combination of players from different, top performing teams scattered across the nation. They may not have the luxury to train together often, due to commitments to their primary team, but their propensity for teamwork and attacking football is a guarantee of a spectacle, no matter who they are up against.
With so much on the line, football fans can be guaranteed a weekend of total non-stop football action.
Be sure to catch them LIVE at 1 Utama this weekend.
For more information, visit TigerStreetFootball.com.