By Kris Voakes
The sixth annual
Goal 50
countdown looks set to be one of the most hotly contested individual awards ever thanks to the sheer depth of top class showings from the world's best players in 2012-13.
With its reputation for being the most accurate reflection of players' form over the course of a season, the latest rankings could well challenge some of the trends which have developed during the five-year history of the award.
THE PREVIOUS TOP 10s IN THE GOAL 50

| | | | | |
| --- | --- | --- | --- | --- |
| | | | | |
| 2007-08 | 2008-09 | 2009-10 | 2010-11 | 2011-12 |
| 1. Cristiano Ronaldo | 1. Lionel Messi | 1. Wesley Sneijder | 1. Lionel Messi | 1. Cristiano Ronaldo |
| 2. Lionel Messi | 2. Andres Iniesta | 2. Lionel Messi | 2. Cristiano Ronaldo | 2. Iker Casillas |
| 3. Fernando Torres | 3. Xavi Hernandez | 3. Xavi Hernandez | 3. Xavi Hernandez | 3. Lionel Messi |
| 4. Iker Casillas | 4. Cristiano Ronaldo | 4. Arjen Robben | 4. Andres Iniesta | 4. Andres Iniesta |
| 5. Xavi Hernandez | 5. Z. Ibrahimovic | 5. Diego Milito | 5. Radamel Falcao | 5. Andrea Pirlo |
| 6. Z. Ibrahimovic | 6. Dani Alves | 6. Diego Forlan | 6. Nemanja Vidic | 6. Didier Drogba |
| 7. David Villa | 7. Nemanja Vidic | 7. Andres Iniesta | 7. Alexis Sanchez | 7. Xavi Hernandez |
| 8. Cesc Fabregas | 8. Douglas Maicon | 8. David Villa | 8. Mesut Ozil | 8. Ashley Cole |
| 9. Andrei Arshavin | 9. Samuel Eto'o | 9. Cristiano Ronaldo | 9. Edinson Cavani | 9. Yaya Toure |
| 10. Sergio Aguero | 10. Wayne Rooney | 10. Schweinsteiger | 10. J. Hernandez | 10. Sergio Ramos |
After Bayern Munich and Borussia Dortmund upset the Spanish applecart in Europe and Brazil ended the season with a fantastic Confederations Cup triumph on home soil, there are likely to be a number of new names in the running to join Cristiano Ronaldo, Lionel Messi and Wesley Sneijder in picking up the coveted
Goal 50
trophy.
We look at the rundown of the top 10 places in each of the
Goal 50
awards before now and analyse some of the trends evident from previous lists.
FOUR EUROPEAN CHAMPION WINNERS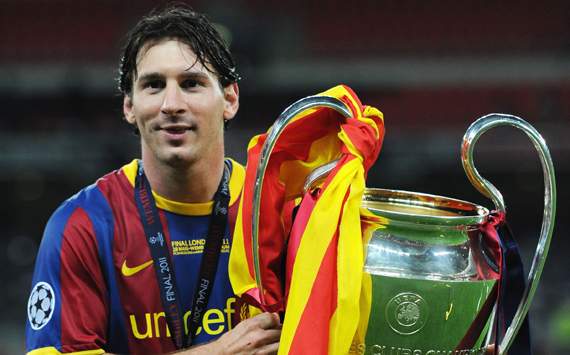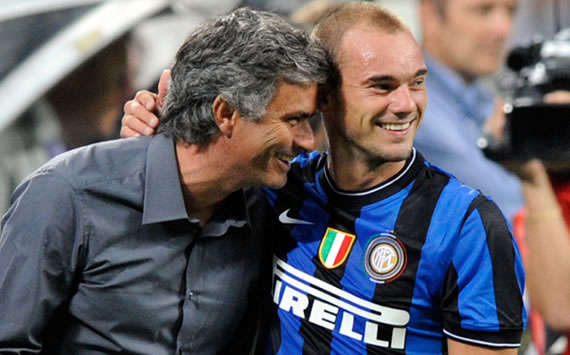 If there is one tournament which really showcases a player's quality over the course of a season it is the Champions League, and the Goal 50 has been dominated by stars whose teams have done gone deep into the tournament.

In fact, until Cristiano Ronaldo swooped the 2011-12 award, every single winner had also lifted the Champions League trophy aloft. Ronaldo himself started the trend with Manchester United in 2007-08, followed by Lionel Messi's double with Barcelona in 2009 and 2011, while Wesley Sneijder picked up both accolades in 2009-10 as an Inter player.
NO BRAZILIANS EVER IN THE TOP FIVE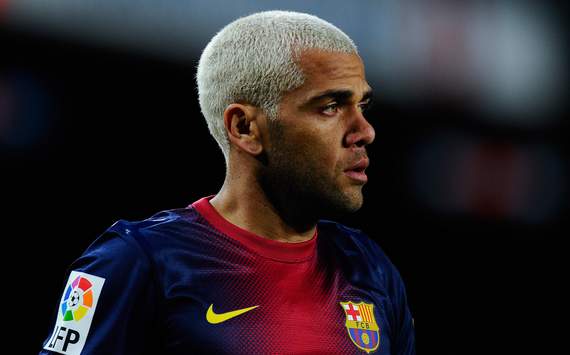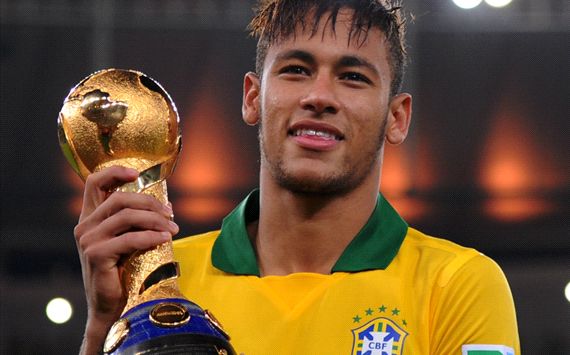 With the world still marvelling at the performances of Brazil at the recent Confederations Cup, capped off with that magnificent 3-0 win over Spain in the final at the Maracana, there will be a number of Samba stars expecting to push close for this year's title.

However, there has never yet been a Brazilian in even the top five of any Goal 50, with Dani Alves' sixth-placed finish in 2008-09 being the best return for anyone in his homeland. Even Colombia have been represented in the top five thanks to Radamel Falcao's amazing run with Porto in 2010-11, while Spain, Portugal, Argentina, Netherlands, Italy and Sweden have also had players in the top five at Brazil's expense over the years.
MESSI ALWAYS ON THE PODIUM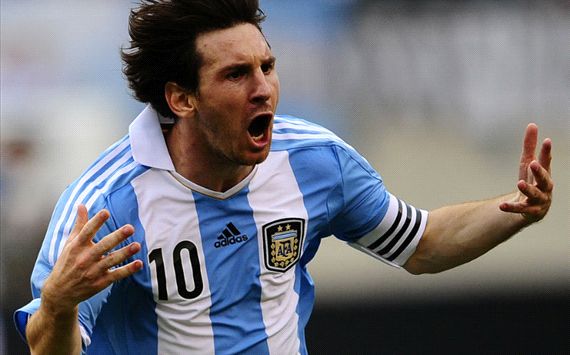 While Messi has not enjoyed quite the dominant run in the Goal 50 that he has been afforded by Ballon d'Or voters (he's won it the last four years running), he has nonetheless featured very heavily in our final list.

On top of his 2009 and 2011 triumphs, he can boast two runners-up spots in 2008 and 2010. Last year saw him miss out on the gold and silver placings for the first time ever, but he nestled in behind Ronaldo and Iker Casillas to claim a fifth straight podium finish, making him easily the most consistent star in our list.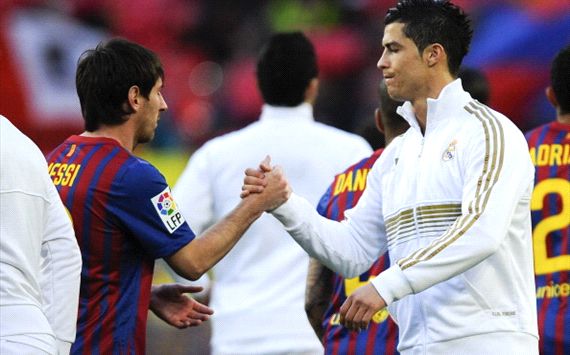 Messi is far from alone in terms of consistency though, and he represents a league which has never failed to make a huge mark on the top 10 spots of the Goal 50.

Since the inauguration of the award in 2007-08, there has been no less than five La Liga players in the top 10, with as many as six Spanish league representatives making their mark in both 2009-10 and 2011-12. The last two years' countdowns have also been notable for their inclusion of four Primera Division players in all of the top four places.
NO BUNDESLIGA PLAYER IN THE TOP THREE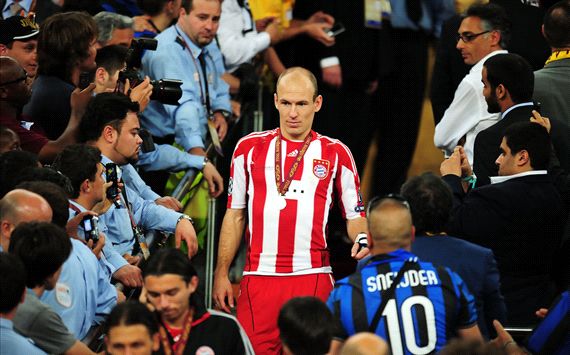 While Spanish football has dominated for half a decade, their German counterparts have barely registered in the award shortlist. In fact, no Bundesliga player has ever featured on the podium of the Goal 50.

Looking deeper, there is a serious lack of German league players in the top 10s of the last five years. Arjen Robben earned fourth spot in 2010 with his Bayern Munich team-mate Bastian Schweinsteiger coming in 10th, but other than that mini-feat there has never been a BuLi player in the top five of the award's countdown since its inauguration in 2008.
RONALDO, XAVI & MESSI EVER-PRESENTS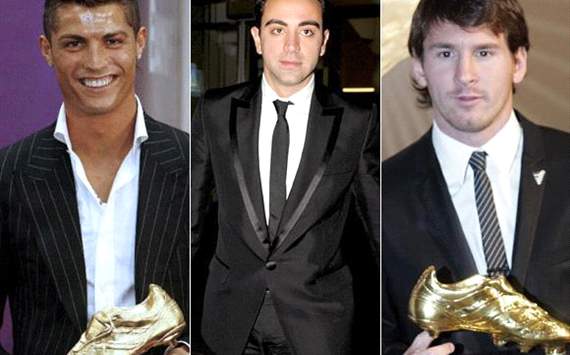 However, there is one thing you can guarantee from the Goal 50, and that's the presence of the terrific trio that have dominated football over recent years.

Ronaldo won the first ever award and has followed that up with top 10 finishes in each of the following four campaigns, culminating in a second title in 2011-12. Barcelona's Xavi shares such a feat with the Real Madrid star despite having never collected the main prize, finishing third on three successive occasions between 2009 and 2011. But Messi has gone one better than the pair of them, finishing in the top three every year on his way to two titles.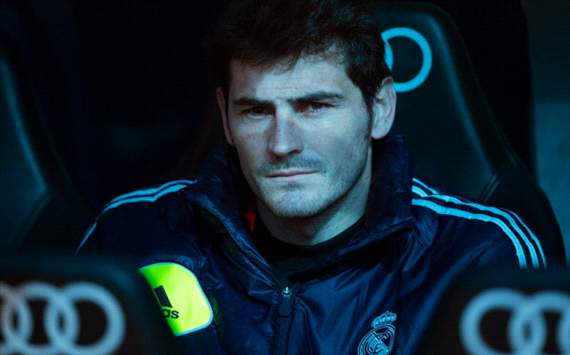 One curious truth which can be gathered from previous awards is the ability of runners-up to go one better the year after their near-miss.

Messi followed silver in 2008 with gold in '09, and repeated the feat in 2011 having narrowly missed out to Sneijder in 2010. Ronaldo then emulated the Argentine by backing up a second-placed finish in 2011 with another title in 2012. In fact, the only player who has never gone on to win having placed second is Andres Iniesta, who dropped to seventh in 2010 having been runner-up 12 months earlier.

Last year's silver medallist was Casillas, but after a turbulent campaign for the Real Madrid goalkeeper it will be very difficult for him to contend for the top spots this time around.
THE WINNING NUMBERS ARE 7 AND 10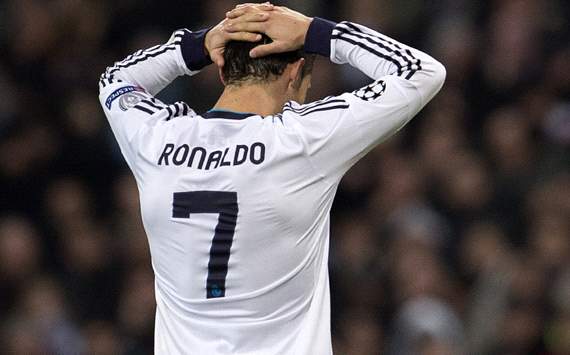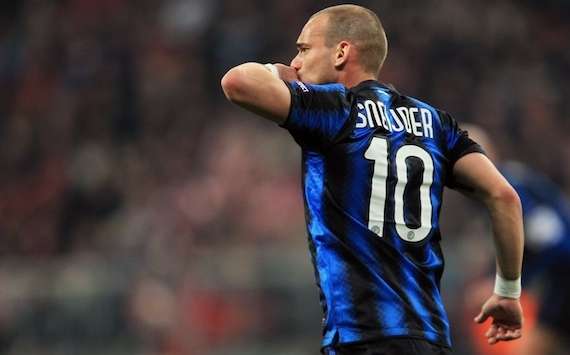 Check your Goal 50 lotto tickets for the numbers seven and 10 ... you may well be about to get lucky.

All five editions of the trophy have been won by players wearing one of those two numbers for both club and country, with Ronaldo wearing the No. 7 with Manchester United, Real Madrid and Portugal in the year he collected the crown. Messi has twice claimed the award since first donning the Barcelona No. 10 shirt, while Sneijder was wearing the same iconic number when turning in award-winning performances for Inter and Netherlands back in 2009-10.