Asami:
This month our guest is Kawasaki Frontale supporter Toshimi-chan!
Toshimi:
Thanks for having me!
A:
When did you start watching football?
T:
From the very beginning, when I was introduced to Kawasaki Frontale by my father. I was around nine years old, in elementary school. It was around when Kengo Nakamura joined the team.
A:
Were you disappointed he didn't get called up for the World Cup along with Yoshito Okubo?
T:
Of course we were happy for Okubo, but watching Japan play I really wished Kengo had been there too.
A:
Between the two, who would you have preferred to be called up?
T:
Kengo would have done well by himself, but it felt like if Kengo had been there Okubo would have performed better.
A:
From the perspective of other supporters, I think Frontale are most well-known for the events they run, and "Fron-Park," their food court and plaza. How does the experience compare to other teams?
T:
As a kid, Fron-Park is why I looked forward to going to games.
A:
They've held a petting zoo recently, haven't they! It might be one of the most entertaining stadiums to visit as a kid.
T:
But that's a great chance to get kids hooked on the team, and the players frequently come to local schools to hold football workshops.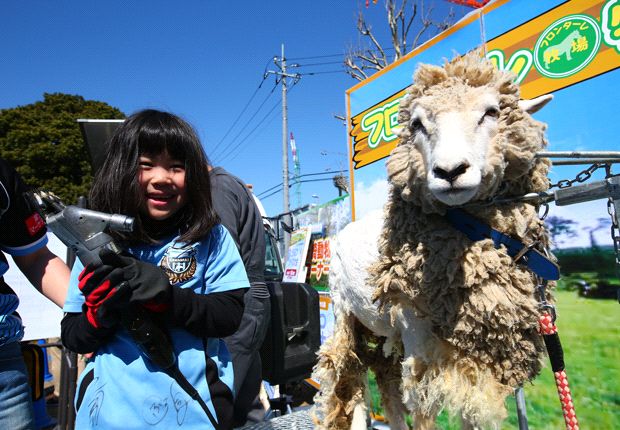 A:
They've always been competitive as a club, but never quite reached the peak. Is that frustrating as a supporter?
T:
We have a "silver collection" (laughs). As a supporter, more than getting angry you almost want to give up sometimes.
A:
Frontale supporters seem very nice compared to other fans! They don't cause problems, they're very friendly...
T:
There are pros and cons to that; I wonder sometimes if that atmosphere is best for the players.
A:
It's also fun to watch the players interact with the supporters after they win.
T:
Everyone gets excited when we win, but when we lose nobody gets angry. People who lose their temper are booed! "Why are you so upset?" they're told.
A:
It's been said about the national team as well, but you think that Frontale can win a championship in that environment?
T:
I think the players sometimes wonder why the fans are so nice to them.
A:
They want the fans to be stricter?
T:
They might, but we don't want to be strict!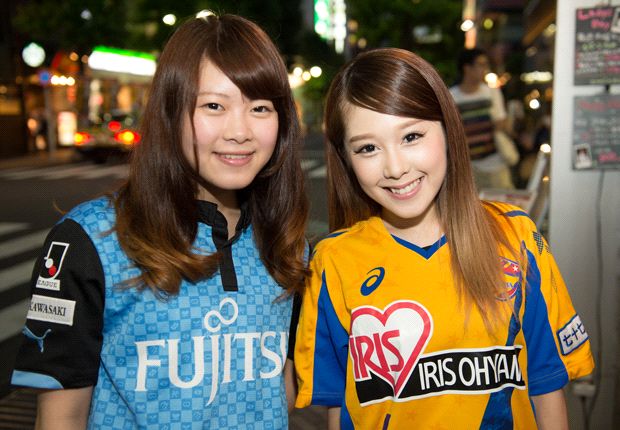 A:
Frontale has frequently played in the AFC Champions League, but they haven't faced any Southeast Asian teams yet.
T:
I hope we do one day! I'd love to go to Thailand.
A:
It's becoming very popular over there, and a lot of J-Leaguers are joining Thai clubs. Kai Hirano's just joined Cerezo Osaka after playing for Buriram. How does it feel to represent Japan so frequently in Asia?
T:
It's frustrating in a way, because you wonder why Frontale can't win in the end. I think it's that kind mentality.
A:
It's often said that Japanese teams lack that cutting edge that they need to win, that malicia. What do you think Frontale need to change to win?
T:
In the past when we lost we kept losing, but last year after our slow start we found that mental strength to bounce back and win.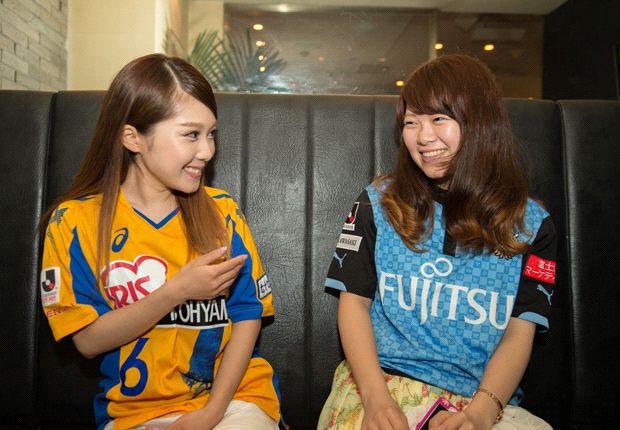 A:
Which players would you recommend new fans to the J-League follow?
T:
Of course I have to say our attackers: Renato, Okubo, and Kengo Nakamura.
A:
Okubo feels like a natural at Frontale. With the World Cup taking place this year, he could really help to improve Frontale's popularity. Doesn't it feel like he could retire at Frontale?
T:
It does, but I think he can still go overseas.
A:
Southeast Asia would be a good fit for him! He's a veteran, and still a goal-scorer. He used to have an image as a dirty player, but he's improved a lot and J-League fans have come to respect him.
T:
We felt the same way before he joined! (laughs)
A:
We're almost out of time; what could visitors from Southeast Asia look forward to at Todoroki Stadium?
T:
Chanko! It's the stew that sumo wrestlers eat during training. Sometimes during the summer, the wrestlers themselves come to prepare it. The club has collaborated with Doraemon in the past, and with local bathhouses as well.
A:
You can experience a lot of Japanese culture at a Kawasaki Frontale game! Thank you for joining us, Toshimi-chan!
T:
You're welcome! I hope everyone reading this enjoys watching Frontale!