Emerson (Timor Leste):
"I honestly think that the second goal was offside, but it doesn't matter. I think it was a good game today, the spectators surely enjoyed it. Myanmar won, and we are already thinking of the next game.
Myanmar plays very good passing football, so my plan for the first half was to wait for them and counterattack. Unfortunately during the game we conceded two big chances to them. But I guess it is good for the supporters who came to the stadium today, and will be happy. I believe the fans gave a big advantage to Myanmar.
Myanmar has good chance to qualify but Timor Leste as well. But I guess that seven points are needed, six will not be enough. For now, we'll try to relax a bit, and think about the next game."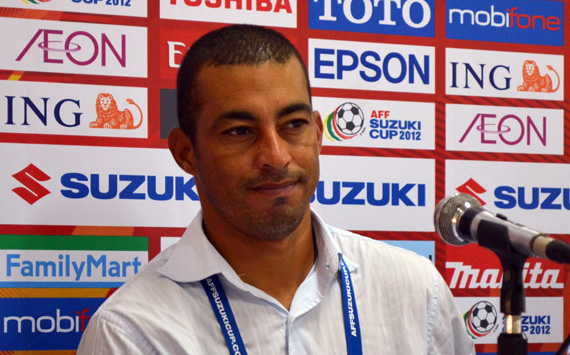 Park Sung Wha (Myanmar):
"Today it was a very difficult game for Myanmar. It was extremely hot, so I really want to thank my players for their hard work.
Timor is a good team, but especially in the second half we managed to create many chances, but we scored only one goal. Anyway, now we have won two games, thought we are not qualified yet.
Kyi Lim today not only scored two goals, but was involved in most of our chances. He surely is a thorn in the side of the opposition"