No fewer than four Arsenal players feature in our XI this week, after the Gunners secured their first win of the season against Liverpool on Sunday afternoon.
Goalscorer Santi Cazorla stars alongside Thomas Vermaelen, Mikel Arteta and Abou Diaby in our side, although striker Lukas Podolski just misses out despite opening the scoring in the 2-0 victory.
Former Arsenal striker Robin van Persie makes his TOTW debut for new club Manchester United after his hat-trick earned the Red Devils a 3-2 comeback victory away to Southampton, and partnering him up front is Manchester City striker Carlos Tevez, who makes his second appearance in our XI this season.
Gareth McAuley is included in defence after he found the back of the net as well as helped to keep a clean sheet in West Brom's 2-0 win over Everton, while Newcastle's Fabricio Coloccini completes our backline.
Tottenham goalkeeper Brad Friedel and Norwich City midfielder Robert Snodgrass are both included following the 1-1 draw between the two sides on Saturday, with both players influential at White Hart Lane.
Nathan Dyer rounds off our XI with his second appearance of the season after the wideman helped Swansea City to a 2-2 draw at home to Sunderland, although striker Steven Fletcher is unfortunate to miss out after he scored twice on his Black Cats debut
Elsewhere, Hatem Ben Arfa, Moussa Dembele, Morgan Schneiderlin and Andy Carroll also just fail to make the cut.
FRIEDEL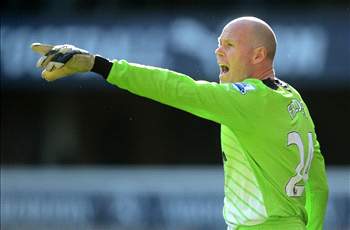 TOTTENHAM

vs Norwich (H)
Rating:



TOTW Apps:

1

VERMAELEN
McAULEY
COLOCCINI
ARSENAL

WEST BROM
NEWCASTLE
vs Liverpool (A)
vs Everton (H)
vs Aston Villa (H)
Rating:
Rating:

Rating:


TOTW Apps:

1


TOTW Apps:

1


TOTW Apps:

1

DYER
ARTETA
DIABY
SNODGRASS
SWANSEA

ARSENAL
ARSENAL

NORWICH CITY

vs Sunderland (H)
vs Liverpool (A)
vs Liverpool (A)

vs Tottenham (A)
Rating:
Rating:
Rating:
Rating:

TOTW Apps:

2

TOTW Apps:

1


TOTW Apps:

1


TOTW Apps:

1
CAZORLA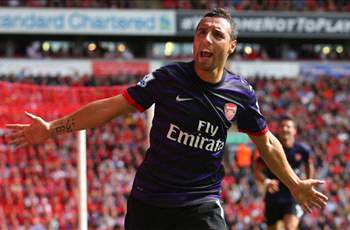 ARSENAL
vs Liverpool (A)
Rating:





TOTW Apps:

1



TEVEZ
VAN PERSIE








MAN CITY

MAN UNITED



vs QPR (H)
vs Southampton (A)



Rating:
Rating:



TOTW Apps:

2


TOTW Apps:

1