---

BY ZULHILMI ZAINAL

Follow on Twitter

---
The 'salty mouth' of Sime Darby FC's Ismail Zakaria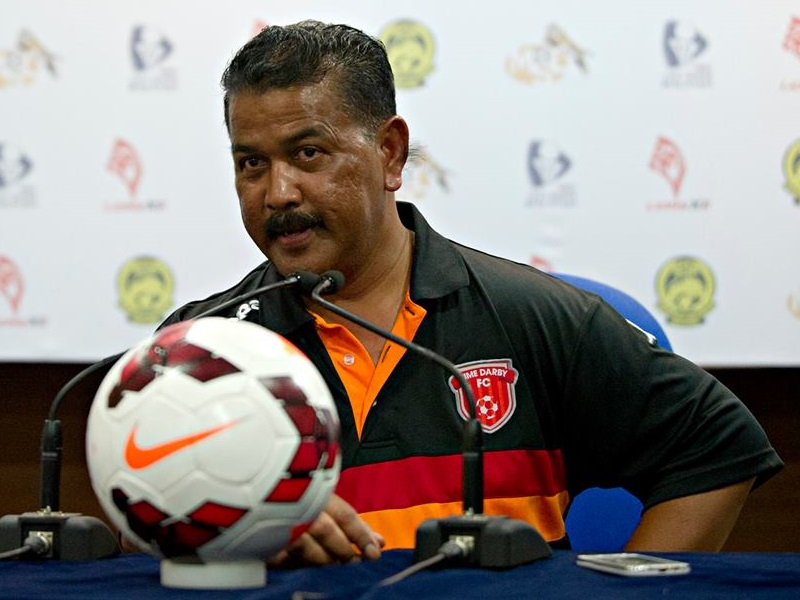 There's a Bahasa Melayu idiom, 'mulut masin' (literally salty mouth, meaning-wise; a self-fulfilling prophecy) to describe an utterance or statement that becomes true, usually to the detriment of the person making the statement. Perhaps the media are wondering whether Ismail Zakaria now has a case of 'mulut masin'. During a breaking of fast event with the media that was organised by Sime darby before the start of the Malaysia Cup, Ismail spoke to the press that teams that do well in the Super League usually face a hard time emulating this performance in the Malaysia Cup, and vice versa. Considering their remarkable fifth spot in this season's MSL, their first season after promotion, Ismail warily told that his boys need to be cautious of campaign prospect this year.
And now three matches into the 2014 Malaysia Cup, it seems that the long-time SDFC gaffer had made an astute prediction indeed. Sime Darby have lost all three matches, and judging by their 2-0 home defeat to an unconvincing Selangor on Saturday, do not seem to be the same team who have performed beyond all expectations in the league. What is ironic is that it seems that his statement on inverse performance is only applicable to his team and not the other teams in their group, Group D. Premier League champions PDRM are top of the group, MSL runners up Selangor are second, whereas relegated T-Team are third. That has got to sting a little.
Pahang and Felda United: Future local rivals?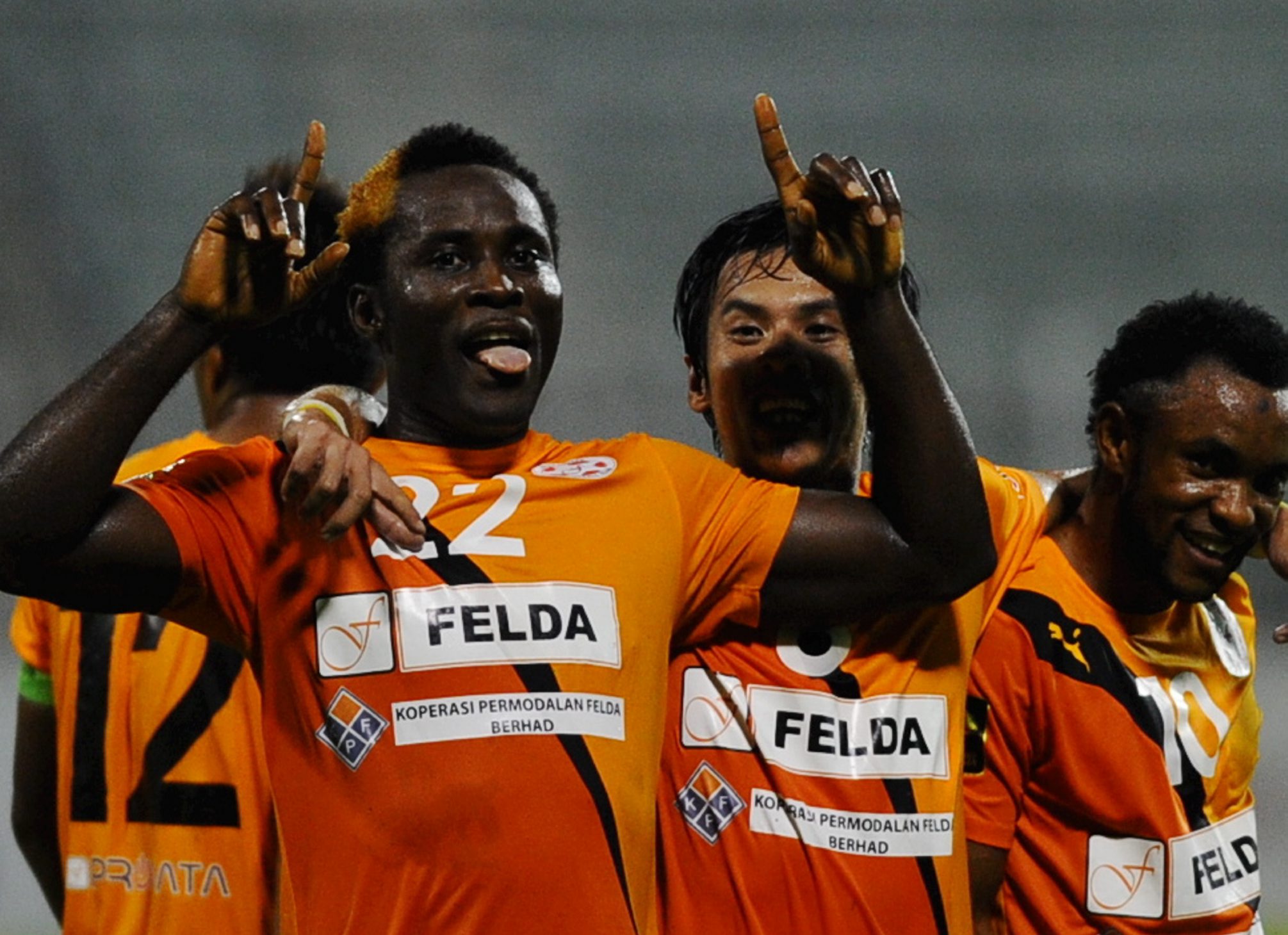 Felda won 3-2 away over Pahang in an entertaining match at Darulmakmur, the second time the two outfits have met this year following Pahang's from behind 2-1 win in the FA Cup final. More than just an entertaining match that saw Felda leapfrog last year's champions to go top in Group A, we saw the potential of another proper local rivalry to be established between the two. The state of Pahang is one of the biggest host state of Felda settlements, and a number of Felda settlers and their family members already count themselves as Felda United supporters. Now should ever the plan to build Felda's own stadium in Jengka finally come true, the supporters (an integral element of any rivalries) are already there. Of course the small issue of Felda United actually being registered under the Kuala Lumpur Football Association could impede their plan for a Jengka homebase, but stranger things have happened in Malaysian football, especially when money is the lubricant.
And unlike 2015 Premier League side Kuantan FA and Liga FAM's Shahzan Muda who enjoy 'abang-adik' relationships with Pahang, Felda United are on their own, making it a 'proper' local rivalry like Inter-Milan, City-United and Atletico-Real.
Most importantly for a local rivalry to take place, the gap between the two teams must not be too wide that only one side wins all the time. First of all, Felda will be returning to the MSL in 2015. Although according to the records, Felda have lost all four of their previous encounters, and the previous time they won against Pahang was way back in 2011, the two sides' FA Cup final encounter and Felda's win last night suggest that the gap between the two is narrowing. We are now excited for their next encounter, the return fixture on Tuesday 26 August.
The sound of the Polis Di-Raja Malaysia FA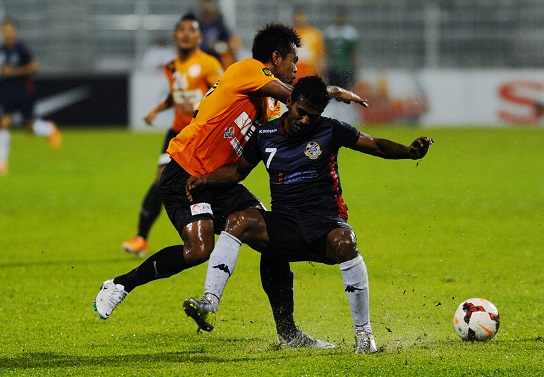 Through cash injection from their new top boss, PDRM FA have transformed themselves into a solid outfit, signing top players, and more importantly winning the 2014 Premier League to secure promotion to the MSL. But the Premier League and the MSL are two different playing fields, and there were doubts as to the Cops' chances when playing among the top dogs. To make things more complicated, their head coach Dollah Salleh was 'plucked' away by FAM just before the start of the Malaysia Cup campaign and he was replaced by his assistant former Selangor and KL striker Azman Adnan.
In a way, the Piala Malaysia is a chance for them to look where they stand against MSL sides, as they are the only Premier League side in Group D. Of course no one was saying that they were going to be pushovers, but so far they have done better than expected, making light work of their more-prestigious opponents and coming away with a perfect record from all three matches. They swept aside Sime Darby in the opener 3-0, overcame ten-man Selangor away 2-0, and hammered T-Team 4-1. Judging from these wins alone, it is not farfetched to say that the Cops have what it takes to stay in the MSL next year, and if they can qualify for the knockout stage, we definitely can expect PDRM challenging for the title next year. They just need to secure the service of their quick-footed Maldivian forward Ali Ashfaq for next season, before other teams come knocking.