---

BY MARK DAWSON

---
EVALDO SILVA DOS SANTOS (SELANGOR)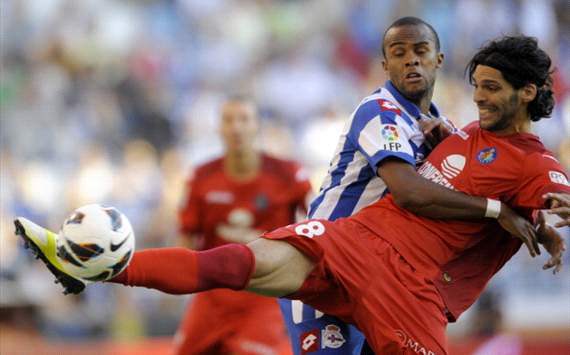 With Selangor on a six match unbeaten run, surging up the table, ready to challenge for the title, the opening of the transfer window was an important time for them. Secure the right signing and it can inspire a team to the title (cough Jorge Pereyra Diaz cough cough). However Selangor's choice of defender Evaldo Silva Dos Santos proved to be less than inspired. The Brazilian has bounced from club to club, country to country, with 16 teams in 10 years. It started badly, a dismissal in his debut after elbowing Perak's Kyaw Zayar Win, and it didn't get much better as he managed a measly four appearances, often unable to shift the once out of favour Steve Pantelidis from the line-up. Me thinks it will soon be 17 teams in 10 years for this questionable Brazilian defender.
AIDIL ZAFUAN (JDT)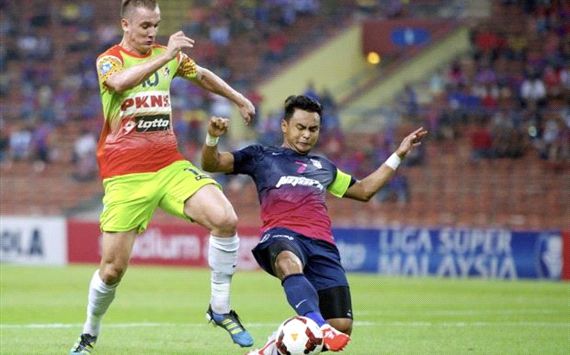 If you search Aidil Zafuan on the internet then you will get several websites carrying stories about him, however the vast majority of these are in regards to his private life. You may have to scroll through many many pages in order to find a story related to him displaying good form on the pitch, as in the past 12 months his form has undeniably dipped. In my eyes his teammate Fadhli Shas has always been the superior player, even if Aidil was surprisingly handed the captains armband for Malaysia in 2014, and their opposing form this season has demonstrated this. Not fully trusted for large periods by JDT head coaches César Ferrando and Bojan Hodak, he only made nine appearances this campaign, often performing underwhelmingly. For those not convinced by my argument, go and check the highlights in JDT's 2-1 loss to ATM, a high pressure match which was played at a crucial time in their title challenge. Out of position for Bruno Martelotto's opener, lackadaisical when Fabrics Noël made it 2-0, a dreadful challenge on Noël to concede a penalty, and then to top it off, being dismissed for handling the referee. Not the actions of an in-form player, or a leader, and one wonders how much longer he can coast on his reputation.

PABLO AIMAR (JDT)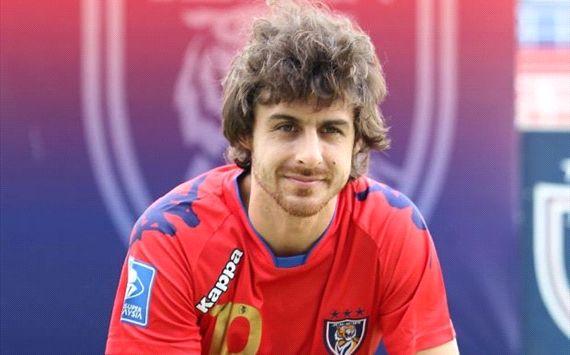 Oh Pablo, how it hurts me to write this. For years you teased us with the rumours that you'd be coming to Malaysia, and when it was finally confirmed all Malaysian fans looked forward to witnessing a true football magician with their own eyes. The player who wowed his home nation at River Plate, who inspired Valencia to La Liga and UEFA Cup successes, and who won over 50 caps as part of a highly talented La Albiceleste team. While we saw glimpses of the thrilling performer from a decade ago, it was over before we knew it, with JDT cancelling his contract after less than four months. While persistant injury problems were the reason for his release, it is still a sad tale that such a talented and hyped player was not able to contribute more.


IMAD GHADDAR (PERAK)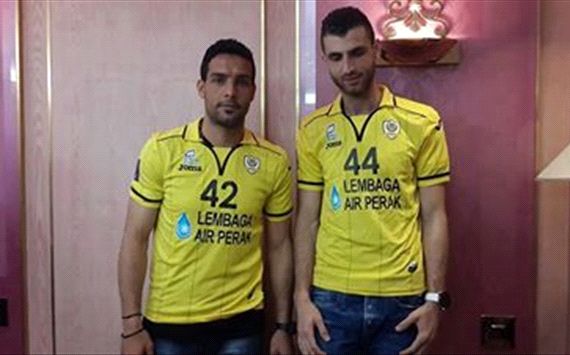 Whenever Malaysian teams sign any player from overseas there is always an element of risk. Will he be as good as his YouTube clip? Is he the superstar his agent claims him to be? We he look like the picture you've seen, or turn up 10kg heavier? At the very least you want your import player to make himself available for selection, which is something young Lebanese forward Imad Ghaddar failed to do before a MSL match against Selangor, complaining of a bad back. One doctors appointment later and he was shown to be fibbing, leading to his unceremonious exit from the club off the back of a tongue lashing from team manager Datuk Azhar Ahmad. The replacement for the sick forward was Montenegrin striker Milan Purovic, who scored five goals in eight games to ensure that Perak survived, and make Ghaddar look even worse by comparison.
THAMIL ARASU, AFIQ AZMI & HAZWAN BAKRI (SELANGOR)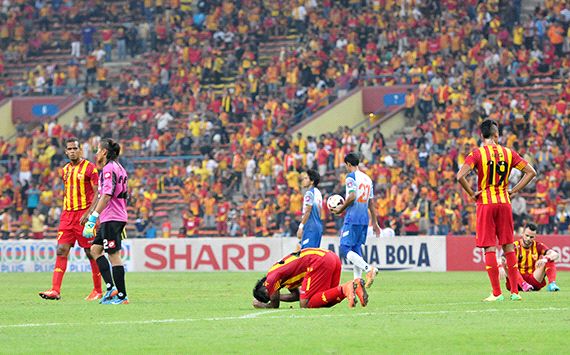 The Red Giants were in the driver's seat to win the MSL with only four games remaining, then disaster struck, Paolo Rangel was sent off against Terengganu and as a result would miss the next two fixtures. While there was some worry within Selangor about how they would replace the Brazilian, it also presented a fantastic opportunity for the attacking trio of Thamil Arasu, Afiq Azmi and Hazwan Bakri to step up and become heroes. This did not happen, instead devastated Selangor fans saw their team crash to consecutive 0-2 defeats, and even worse had to suffer through the lacklustre effort of their stand-in strikers who looked like Emile Heskey on a bad day. A combined four goals in 35 games over the season meant that the weight of goal scoring all too often fell on Paolo Rangel. All three forwards are still young, and can improve, but truthfully they do not look good enough to perform in the MSL.
WAN JAMAK WAN HASSAN (PKNS FC)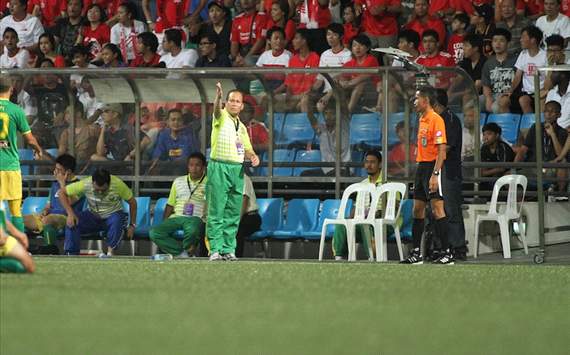 Perhaps former PKNS coach Wan Jamak Wan Hassan should have been slightly more careful when choosing his words at the beginning of the season. In taking over from Abdul Rahman Ibrahim and inheriting a side that had just finished 8th in the 2013 MSL and reached the Malaysia Cup quarter-finals he boldly declared he would "bring them to the next stage." If by the next stage he meant the Premier League then it is job done, after a disastorous season in which he was 'rested' of his duties at the beginning of June. Now I can sympathise with him to an extent, after all he did lose an important player in Nazmi Faiz Mansor midway through the season. But to record only one win in 15 matches at one stage, and also to lose six matches in a row as the campaign reached it's climax is not good enough no matter what the personnel. Perhaps Jamak will point to his small squad, but a reluctance to try something new and make significant changes to a struggling team sealed his fate.
TEAM MANAGEMENT OF KELANTAN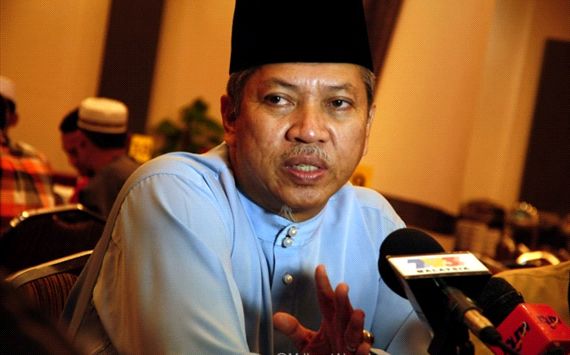 The Red Warriors, for so long a model of consistency amongst Malaysian football now have the unusual feeling of being trophyless after a disappointing year littered with questionable decisions. While many agreed with the actions of President Tan Sri Annuar Musa in relieving head coach Steve Darby of his role immediately after the embarrassing 0-4 defeat against Sime Darby, it was their mid-season transfer activity that arguably put the nail in the coffin of them picking up any silverware. Replacing rock solid defender Obinna Nwaneri was a decision that made little sense at the time, and made less sense as the season neared completion as Kelantan kept only two clean sheets in their 10 games without the Nigerian, all with his replacement Hussein Alaa Hussein struggling. And while Mohammed Ghaddar perhaps didn't hit the heights of his first spell on the east coast, replacing him with a half-fit Prince Tagoe who unsurprisingly looked off the pace was another head scratcher. Kelantan currently look miles away from the solid, tenacious, winning outfit of two years ago; and for that their management needs to take responsibility.