BEST GOALKEEPER - FARIZAL MARLIAS (SELANGOR)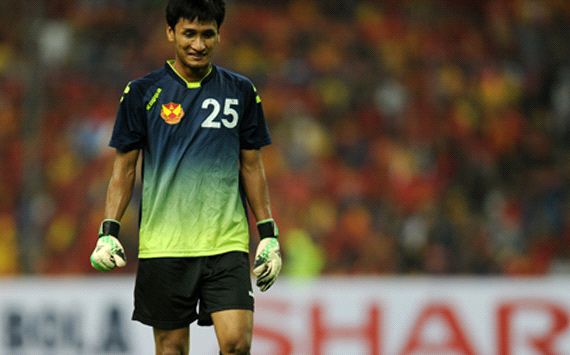 The Selangor custodian proved to be one of the best the Red Giants faithful have ever seen, with an impressive eleven clean sheets, only conceding 19 goals throughout the MSL campaign. At 28, Farizal is yet to reach his full potential and on current form it is hard for anyone to argue with the notion that he is the number one goalkeeper in the country.
BEST DEFENDER - SHAHROM KALAM (SELANGOR)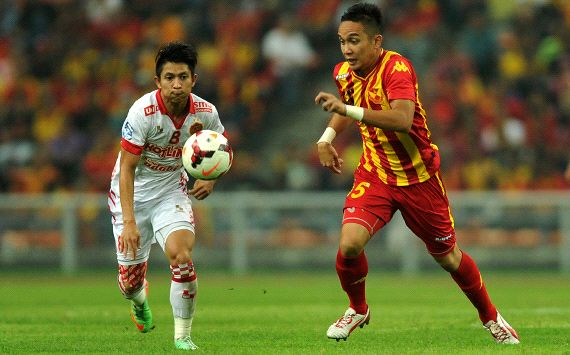 After joining from Perak during the off-season, Shahrom Kalam adapted quickly into the Selangor set-up and went on to become one of their most important player throughout the season. He was rock solid at the heart of their defence and impressed on numerous occasions with his positional awareness as a defender. He played a crucial part in Selangor's feat of conceding the least amount of goals throughout the campaign.

BEST MIDFIELDER - DILSHOD SHAROFETDINOV (SIME DARBY FC)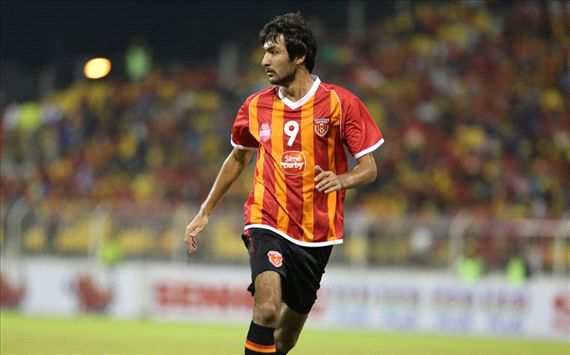 The 28-year old Uzbek midfielder proved a golden signing by Sime Darby. So instrumental was he that he was able to turn around Sime Darby's dismal first half of the

season

to guide them a fifth-spot finish at the end of the campaign, despite his quiet start in the first half of the

season

.


BEST STRIKER - PAULO RANGEL (SELANGOR)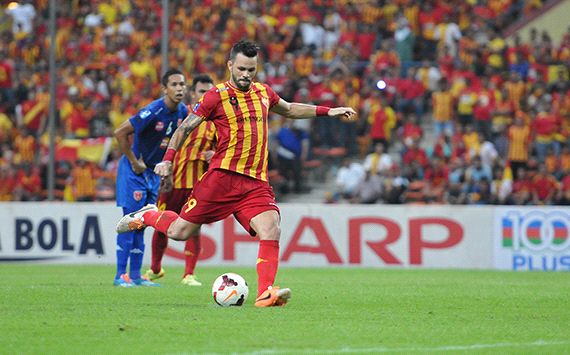 Rangel's goal scoring contribution is one very notable part of his game. 16 goals in the entire Super League season to finish the campaign at top scorer is no mean feat. Another aspect that may have gone unnoticed is his consistency and efficiency. The former was proved by his goals being spread out over the entire season and not just from a glut of goals at one particular period of the season. The latter was shown by Rangel being able to score with his left foot, right foot and his proficiency in the air.
BEST FOREIGN PLAYER - PAULO RANGEL (SELANGOR)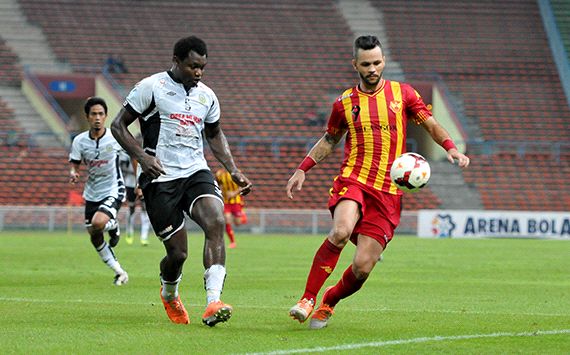 The Brazilian forward might have missed out on the league title with Selangor, but his massive contribution at least bagged him the 2014 league top-scorer award, the first time it has been won by a Selangor player since Azman Adnan in 1999. He scored half of the Red Giant's goals in the league, and everytime he sat out one of their matches the result would be less than favourable. This was clearly evident in the final stretch of the league, when Selangor lost two matches back-to-back as Rangel was suspended, undoing their title challenge.
BEST YOUNGSTER - SAFUWAN BAHARUDDIN (LIONSXII)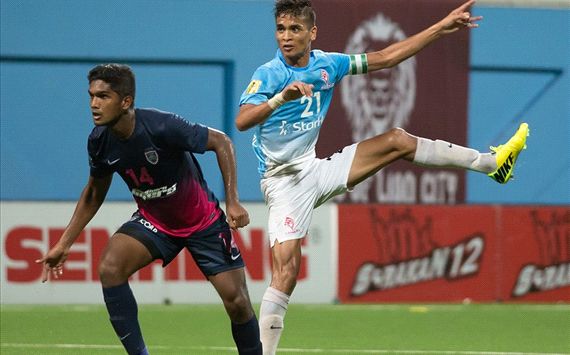 While the Lions of Singapore have had an underwhelming season to say the least, looking more likely to suffer relegation than defend their title, captain Safuwan Baharuddin has been a shining light amongst the disappointment. One of the key performers in their MSL title win last year, in 2014 he captained his team with pride as they looked to overcome the loss of several key squad members. Safuwan proved that he is one of the most versatile performers in the MSL, featuring in central defence, both deep and advanced midfield roles, and even featuring as a forward on some occasions, performing with distinction throughout. He is a versatile and solid player, and his four goals scored shows that he has an eye for goal, if he can settle in one position then there is no telling how far he can go in the future.
BEST TRANSFER - JORGE DIAZ (JDT)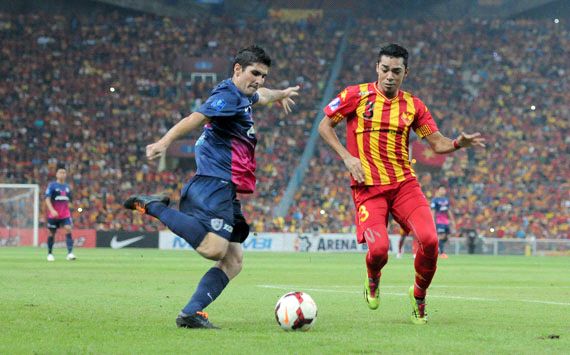 Having only joined in April, replacing his far more illustrious compatriot in Pablo Aimar, Diaz's contribution to JDT was much more than the former Benfica man. Diaz's arrival gave JDT a player who could take on defenders as well as possessing an eye for goal. The fact that he didn't need a sustained period of acclimatisation with his teammates, especially considering the way football is played here, was a notable plus point on his part. Striking up an immediate understanding with Figueroa, they caused many problems for opposition defences. Diaz's signing is arguably the one that gave JDT the impetus to finally land the Super League title.
WORST TRANSFER - IMAD GHADDAR (PERAK)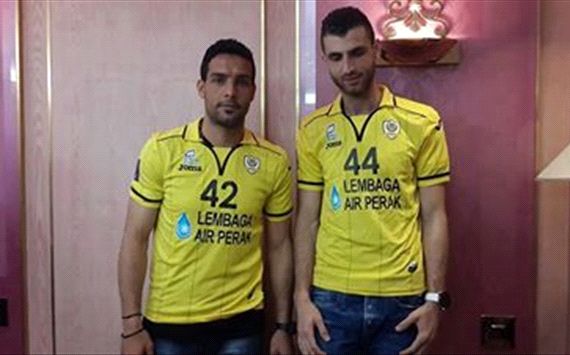 The 23-year old forward (right in the picture) was signed by Perak with compatriot Hassan Daher in the April transfer window, as the Bos Gaurus hoped to reverse a seven game winless run and preserve their status as the only team never to be relegated from the Malaysian top flight. The Lebanese player was sacked without playing a minute for Perak, after he complained of a sore back (which was later disproved by the medical team) and refused to play against Selangor. His time in the silver state was definitely the briefest stint of the 2014 MSL, and Goal's Worst Transfer.
BEST COACH - BOJAN HODAK (JDT)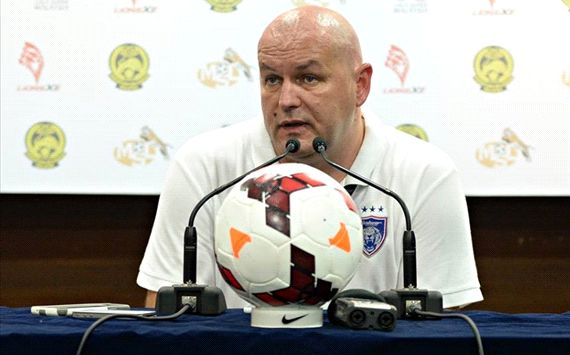 The Croatian was originally installed as JDT's team manager to assist head coach Cesar Ferrando Jimenez, with his extensive knowledge of Malaysian football and valuable experience in winning trophies, having accumulated four honours in a two-year spell with Kelantan from 2012 to 2013. Losses to T-Team and Pahang in Jimenez's five games saw his team drop to as low as tenth in the league at one point, and Tunku Ismail decided that enough was enough, promoting Hodak to head coach and dropping Jimenez to their development team JDT II. JDT's form immediately picked up, collecting nine wins out of their final eleven games as they surged to the pinnacle of the MSL. Incredibly, they only reached top spot for the first time in mid-June, and they stayed there to be crowned Super League champions.