Goal Malaysia runs through the best performers in the sixteenth round of Malaysia's top flight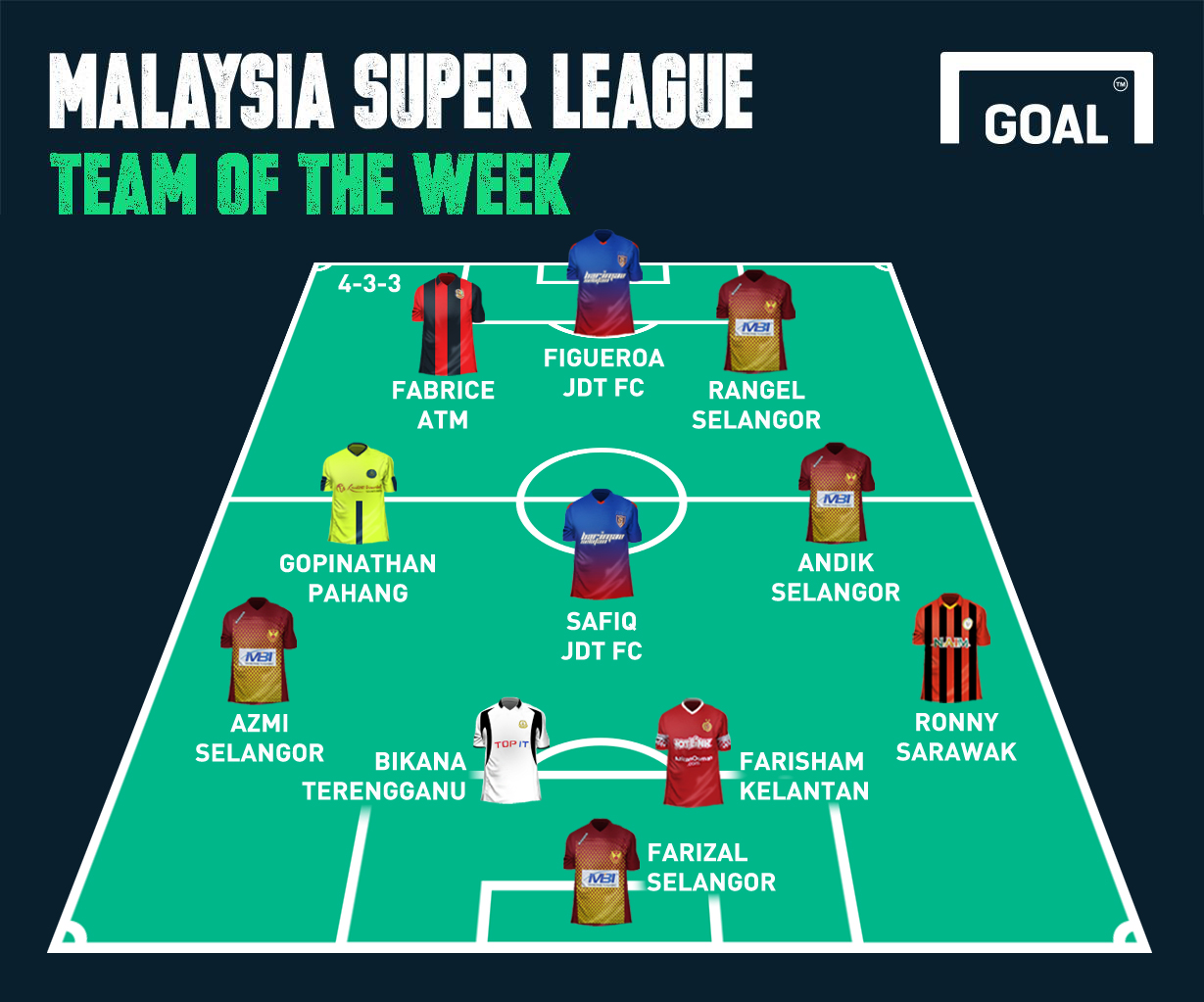 Selangor's
Farizal Marlias
kept his place in our TOTW with another clean sheet performance against Sime Darby FC.
Pacy fullback Azmi Muslim was at was at his best against Sime Darby FC last weekend. Azmi has faced plenty of criticism for not doing his defensive duties properly, but this time around he silenced his critics with a hardworking display on the left. LionsXII struggled to make an impact against Terengganu as their offensive slickness was neutralized by the defensive stability that was brought about by the presence of Vincent Bikana. Kelantan defender Farisham Ismail is perhaps one of the most underrated players in the country. He was pivotal in keeping a rejuvenated Perak at bay. Ronny Harun marshalled his men at the back effectively, as they held on to secure valuable three points against PKNS FC.
Andik Vermansyah turned in another fine performance which threatened the visitors defence. Sime Darby defenders had to resort to fouling him which led to the penalty that gave Selangor their winning goal, with Andik eventually taken off towards the end of the match to protect him from injury. Pahang winger R. Gopinathan was a constant threat down the left wing against JDT, and he made his workrate count by scoring the equaliser at the death to nick a point at Larkin Stadium. Rounding off our midfield is former national team captain Safiq Rahim who did well to command the midfield and get his team's second goal versus Pahang. Too bad his team couldn't hang on to their lead until the very end.
ATM's new striker Fabrice Noel opened his account for his new team and it could very well spark the Gladiators back into life with crucial goals against T-Team. Argentine striker Lucho Figueroa produced another classy performance to help his side draw against Pahang. His movement and understanding with Pereyra Diaz was too much for either Zesh Rehman or Damion Stewart to handle. And finally Paulo Rangel just can't stop scoring as his great run continued against Sime Darby FC with a clinical finish.
Do you agree with our picks? Have your say in the comments below, or reach us at Facebook and Twitter!