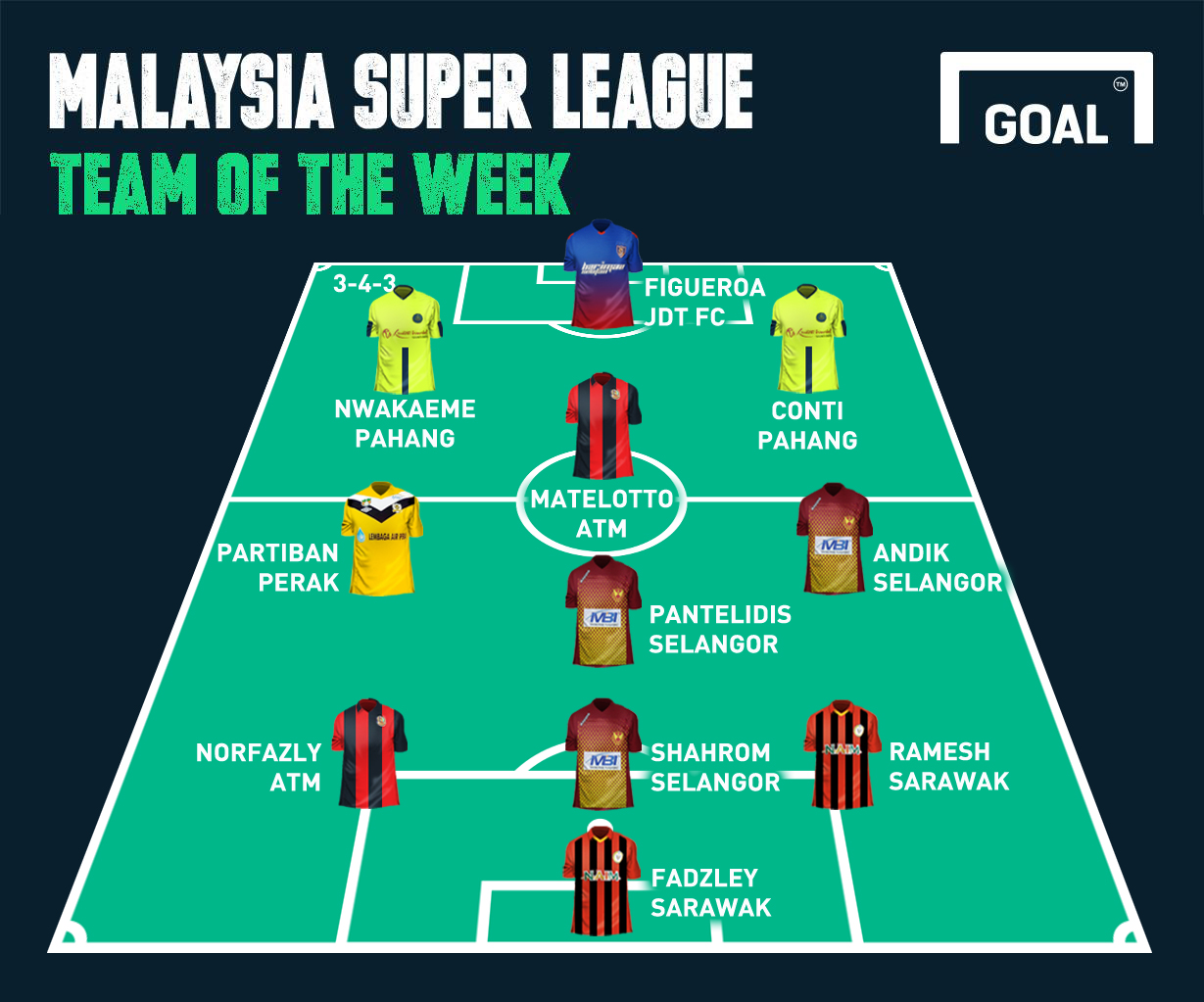 In goal, Sarawak's most improved player
Fadzley Abdul Rahim
was inspirational in keeping a clean sheet against Kelantan.
Shahrom Kalam was on top form again as Selangor defeated rivals LionsXII 1-0 at the Shah Alam Stadium, while Sarawak's experienced defender Ramesh Lai was at his best as Sarawak secured a massive victory over Kelantan. Ramesh was dilligent in going forward, but equally responsible in dropping back to defend as well. On a night where ATM finally boosted their morale with a comprehensive 4-1 win over PKNS, Norfazly Alias was one of the brightest performers on the pitch.
Steve Pantelidis, who just a week ago was almost axed by the Red Giants, found a second life as a defensive midfielder with a fantastic performance. He was in full command of the position against Perak two weeks ago, and he did better against the Singaporeans on Saturday, finding a goal for himself as well. The Australian's teammate, Andik Vermansyah, is becoming more and more at ease in the Selangor set-up after finding more consistent playing time, and against LionsXII he proved to be a nuisance with his slaloming runs down both wings. To top it off, Selangor's only goal came from his corner kick. Veteran midfielder Bruno Martelotto helped his team notch their first win in 11 matches, and he is the first ATM player into our TOTW since matchday nine. Rounding off our midfield foursome is impressive Perak youngster J. Partiban, who was instrumental in the victory against high-flying Terengganu.
It's a Pahang combo upfront this week featuring Dickson Nwakaeme and Matias Conti. Nwakeme was magnificent against Sime Darby, using his considerable upper body strength to hold off players while having the vision to pick out his strike partner Conti, delivering sumptuous passes to the Argentine. The Nigerian also took his goal in the second half with aplomb, while Conti was clinical in finishing the chances created. To round out our Team of the Week, JDT hitman Lucho Figueroa didn't allow a bandaged head to deter him from helping his team. Two headed goals, despite the injury, showed bravery and consummate desire to help JDT recover from a one goal deficit to turn the game around.
Do you agree with our picks? Have your say in the comments below, or reach us at Facebook and Twitter!