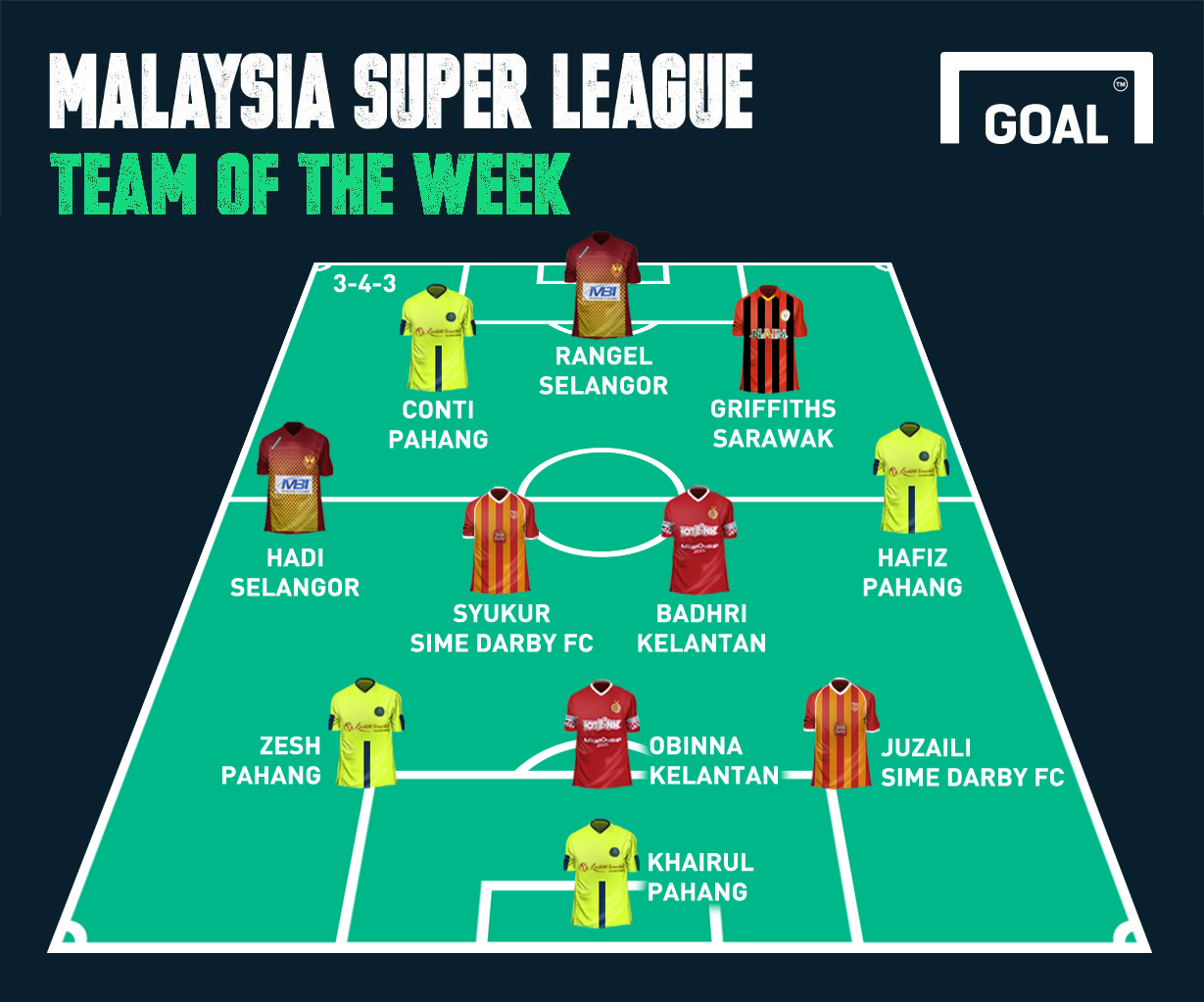 In goal,
Khairul Azhan
maintained his solid goalkeeping form against T-Team with his third consecutive clean sheet for high-flying Pahang.
Zesh Rehman was also pivotal for the Elephants helping keep out the opposing forwards. Kelantan's strong centre-back Obinna Nwaneri was hardworking as usual against ATM, protecting their defence impeccably against the likes of Juan Arostegui. Sime Darby FC skipper Juzaili Samion was on fire against LionsXII. Not many teams have gone to the Jalan Besar and seized victory, but the manner in which the Planters did it was impressive. Juzaili's inspirational performance in defence was admirable to say the least.
Kelantan's inspirational skipper Badhri Radzi stepped up with an assist and a goal to secure The Red Warriors' third win in the past 10 matches. Abdul Hadi Yahya, who has had to be repurposed and refitted as a midfielder due to Selangor's lengthening injury list, did well in his makeshift role against his former team. After the Red Giants lost a man, Hadi held the middle of the park convincingly, and Perak were never able to find an equaliser. Syukur Saidin exacted revenge on the Singaporeans for his team by scoring off a corner kick to help Sime Darby FC capture a precious away win. Rounding off our formidable midfield is Pahang's talismanic midfielder Hafiz Kamal who was pivotal in his team's victory against T-Team.
The Crocs' recent mid-season signing Ryan Griffiths showed the class he brings to Sarawak by setting up a goal, and then scoring himself against the much-fancied Turtles. The two goals were enough for Sarawak to win away in Kuala Terengganu. After four games without a goal, Matias Conti returned to the scoresheet last week and repeated the effort against T-Team this week. His early goal helped spur Pahang onto a comfortable 2-0 win to remain top of the league. Selangor talisman Paulo Rangel was on hand to deliver the crushing blow to his former team once again, this time with a magnificent shot from outside the box. Rangel had to plough on his own up front after Evaldo's red card and he did well, sometimes evading two or three Perak defenders on his own.
Do you agree with our picks? Have your say in the comments below, or reach us at Facebook and Twitter!