It's always more fun to criticise than it is to praise, and this season the English Premier League (EPL) has thrown up a number of Flops who deserve their fair share of criticism for a job poorly done. I've been looking forward to writing this all year; let's look at the Flops of the 2012 / 2013 EPL season.
Flops
Mark Hughes (Former Queen's Park Rangers Manager)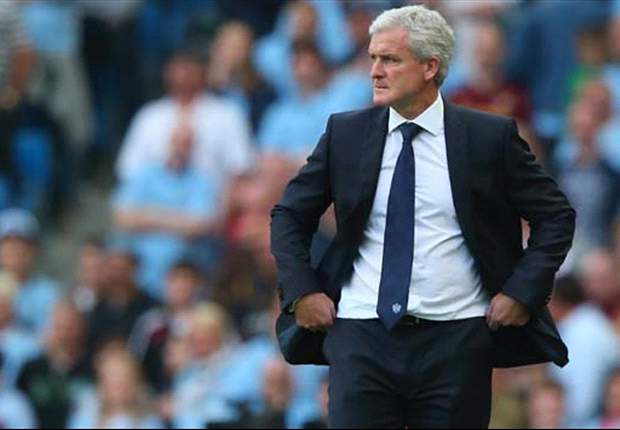 Why does he top this list? Well for me he performed the single worst managerial job in EPL history with his ham-fisted spell in charge of QPR. Where did he go wrong? Well firstly he managed to spend over £33 million in his time in charge and saw the wage bill rise to 183 per cent of the clubs turnover; signing a number of players who had seen their best days years ago (Andy Johnson, Robert Green, Park Ji-Sung) or ones that had zero motivation to fight and battle (Samba Diakité, José Bosingwa, Djibril Cissé and Esteban Granero). He also helped cause QPR's defensive problems, which were evident from week one in a 0-5 home defeat to Swansea, as he began the season with 33 year old Clint Hill and 35 year old Ryan Nelsen as his two main central defenders, a downright negligible piece of management. Other 'defenders' Hughes bought in only managed to make a comically bad defence even worse (Nedum Onuoha, Bosingwa and Fábio). Hughes's QPR made the joint-worst start to an EPL season, picking up just four points in their opening 12 games, often looking like an assortment of highly paid and poorly motivated strangers. His arrogance during and after his time in charge of QPR, and his refusal to look at his own failings in their pathetic season puts him at number one on this list; good luck Stoke fans!
Roberto Mancini (Former Manchester City Manager)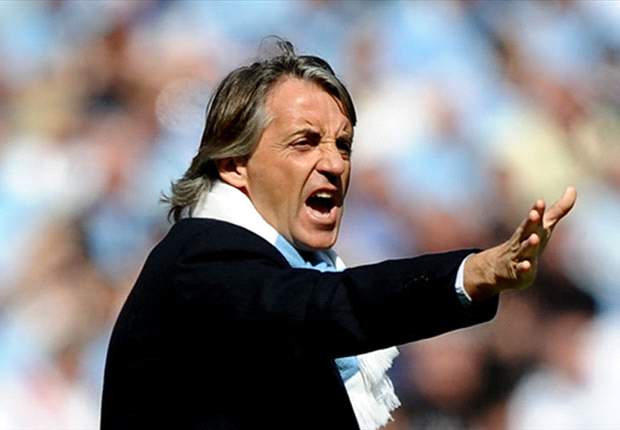 Even though many Manchester City fans were unhappy at the Italian's exit, I though the owners were completely justified in showing Mancini the door after a woeful title defence. Losing the title to a resurgent Manchester United team was understandable, to lose it in the nature he did (being 15 points behind with eight games remaining) was not. In my opinion Mancini failed to get the best out of a number of his players including Joleon Lescott, James Milner and Edin Džeko, and oversaw the regression of many more (including: Joe Hart, Samir Nasri, Gael Clichy, Vincent Kompany). Not to mention his failure in the transfer market, who can honestly say that the £42million spent on players such as Maicon, Scott Sinclair, Javi Garcia and Jack Rodwell offered anything this year? He constantly moaned about the state of his squad in the summer, despite having a team that was more than good enough to challenge for the league. While Mancini was crying the blues about a lack of investment, let's not forget that he had spent £178.25million after player sales. Considering what has been invested, the results in the league, domestic cup competitions and the Champions League were not nearly good enough! The truth is that last season City should have won the league more convincingly than on goal difference, and this season their title defence shouldn't have been over in February. Roberto Mancini didn't recognise his own part in this, preferring to lash out at his players, but the owners did recognise the faults of the man and acted accordingly.
Thomas Vermaelen (Arsenal)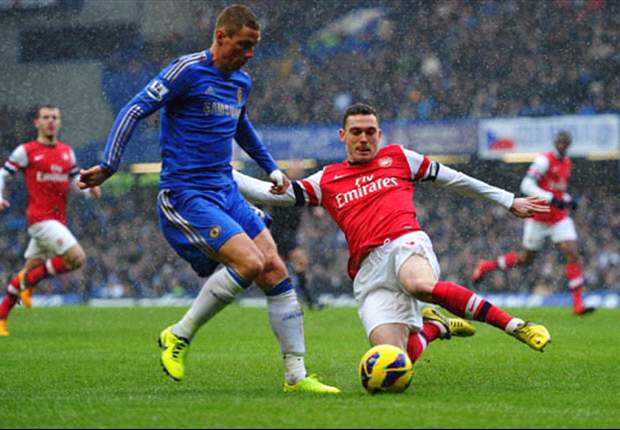 In my opinion easily this season's most regressed player, he now genuinely seems a worse player than when he entered England. There were a number of high profile gaffes which saw him dropped as even the ever patient Arsene Wenger eventually had seen enough. At Manchester United he put in a sloppy and error strewn performance, and committed a horrendous mistake in the third minute in which he skewed his clearance, under no pressure, straight to Robin van Persie who duly opened the scoring. At Chelsea it was he who committed reckless challenges on Eden Hazard and Fernando Torres which led to goals from both set-pieces. Against Liverpool he again made a mess of clearing a routine cross, leading to Luis Suarez's opener, an error all too similar to the one against Manchester United. Then at Tottenham in March it was his lack of positional awareness and indecisiveness which helped unsettle new left-back Nacho Monreal, causing him to commit costly errors, in a performance that lacked any leadership or positional discipline. Many times this season Arsenal have needed a leader to step up and perform well, something Vermaelen has looked incapable of doing.
Emmanuel Adebayor (Tottenham Hotspur)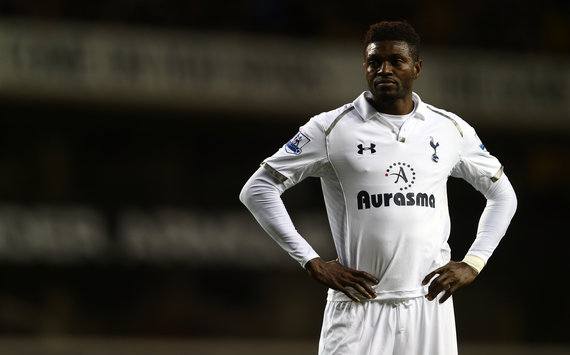 Contributed towards only seven goals for Spurs this season, a lesser amount than such big names as Gervinho, Anthony Pilkington, Hal Robson-Kanu, Jon Walters and Craig Gardner. Considering that he is meant to be on around £100,000 per week, and that he received a gigantic £4 million signing-on fee in August, this is a pitiful return. Often he has looked uninterested and unfit, with Spurs fans more used to the sight of his first touch bobbling off his shins than him actually scoring. What was it he said back in August, oh yes, it was "I'm back!!!! Tottenham here I come!! I'm hungry for goals...Get ready." Yes, he really said that.
Peter Odemwingie (West Bromwich Albion)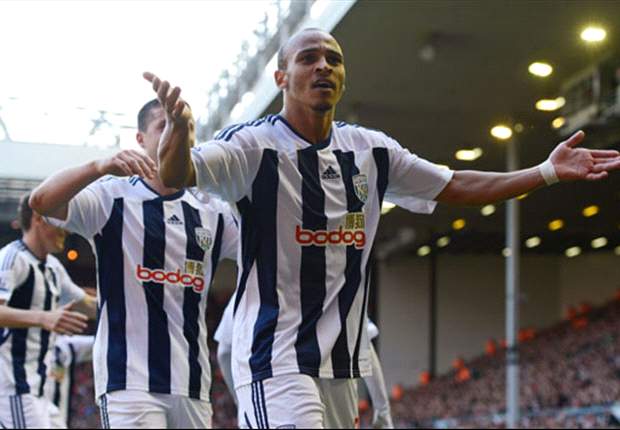 The forward was enjoying a fine start to the season, as the impressive Baggies won all nine matches in which he had scored. Then came his demand for a transfer, to the footballing powerhouse that is QPR. Your guess is as good as mine to why he'd want to swap a progressive mid-table side playing good football for a basket case of a club who were looking certain for relegation (cough cough MONEY cough cough), but his constant twitter ranting made him look like a fool. Then came the infamous night in which despite not being given permission to speak with QPR, he drove down to London and was embarrassingly rejected permission to enter their premises before getting back into his car and driving off. Since then he managed less than two hours football in the next 14 games, starting zero fixtures for his team, highlighting what a stupid idea it was to ever drive to London.
Martin O'Neill (Former Sunderland Manager)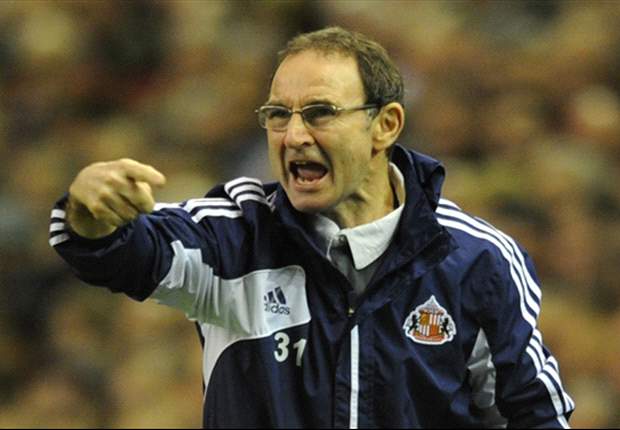 A dreadful season which reflected particularly badly on the Irishman who perhaps has now been found out as a top level boss. His Sunderland team continued their bad momentum from the previous campaign, at one point managing only one win in 18 matches (spread across two seasons), often producing dire unattractive football to boot. Rarely did he ever deviate from his tactics which involve hard work off the ball and a direct counter-attacking style, something that failed miserably at Sunderland as his team lacked pace and the sufficient creativity or technical ability to break down teams that sat back. He was also often reticent to alter his team, faithfully sticking to a core of underperforming players (such as: Craig Gardner, Carlos Cuéllar, Jack Colback, Adam Johnson, Sebastian Larsson, Lee Cattermole and James McClean) whilst ignoring many options within his squad (such as Fraizer Campbell, Connor Wickham and David Vaughan). There was also his refusal to go beyond the British Isles when looking for talent and overpaying for British talent, and stories of poor player fitness and discipline which have been unearthed by his successors at each of his last two clubs. The way Sunderland were playing with O'Neill in charge, they looked certainties to get relegated; his part in this cannot be denied.
Jose Bosingwa (Queen's Park Rangers)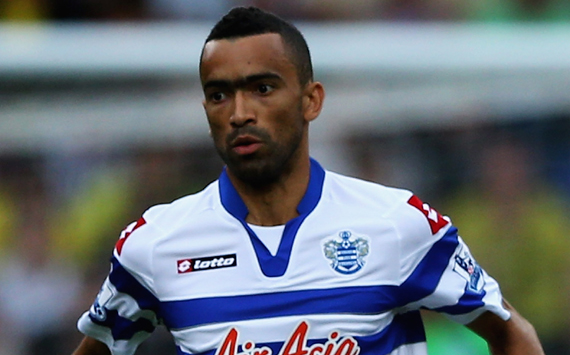 Ah Mr Bosingwa, there truly is no other player who has even performed as worse, yet be rewarded so grandly (he is on a reported a £65,000 per week contract). Whoever thought that signing Bosingwa to such a deal after his distinctly average last season needed their head looking at, and as the season progressed it became apparent just what a poor decision it was. Against Southampton fans cheered when the awful right-back, who failed to make a tackle or an interception in his time on the pitch, was substituted, with chants of "you're only here for the money" aimed at him on his departure. Then he was banished to train with the youth team after refusing to sit on the bench versus Fulham. He returned to the first team later in the year, but his performance at Aston Villa showed that the youth team is about his level. In that game he was never comfortable against the pace of Gabriel Agbonlahor, he was beaten time and again by the speedy forward before lazily watching him head home a precious equaliser for Villa. Against Reading, in the game which confirmed QPR's relegation, he was brainlessly seen laughing and joking on the final whistle, oblivious to the anguish of his team's fans. But the worst of his performances arguably came in Week 37 against Newcastle; not content with giving away a penalty to level the game, he then made an terrible back pass which put his keeper in trouble and led to the second goal in a 1-2 defeat. In many ways Bosingwa is the example of all that has gone wrong at QPR this year, too many mercenaries being paid ridiculous wages and putting in minimal effort on the pitch.
Alan Pardew and Cheick Tioté (Newcastle United)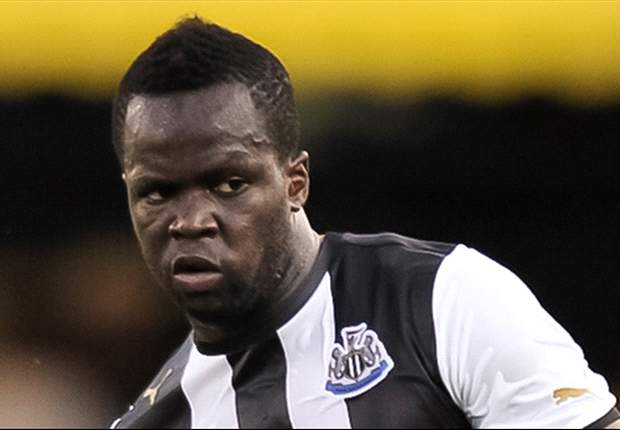 From 5th to 16th in one year, a season which saw a 0-3 loss at home to Sunderland, followed up by a 0-6 loss to Liverpool will not live long in the memory of many Toon fans. There is plenty of blame to go round in their season: but manager Alan Pardew and midfielder Cheick Tioté have been two of the biggest letdowns. Pardew all too often made puzzling tactical decisions and often refused to line up in the 4-3-3 system which suited his team so well at the end of last season; he will rightly be under pressure immediately next season regardless of his eight year contract. As for Tioté, once the midfield enforcer worth a reported £30 million, he is probably worth only a fifth of that now, after a number of insipid and lazy performances alongside the also relapsed Yohan Cabaye.
Scott Sinclair (Manchester City)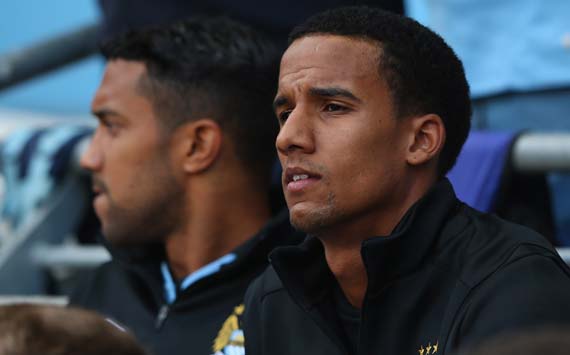 Who you may ask, he's that lad that used to play for Swansea, now he supposedly plays for Manchester City, although spotting him on the pitch is rarer than seeing a white tiger. He played 68 minutes through the last eight months of the 2012/13 season, and the move to City has surely stunted his footballing growth. Sinclair's fate this season wasn't a shock to anyone, moving to a club where he had Samir Nasri, James Milner, Edin Džeko, Sergio Agüero, David Silva, Carlos Tévez and Yaya Touré for competition most weeks was either extremely brave, or extremely stupid; I'll go with the latter.
Note: £1 is RM5