By Roshan Narayan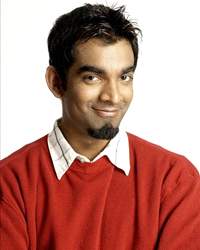 The news this past week signaled the end of an era for Manchester United Football Club.
Most of my United supporting friends were immediately filled with dread at the reports that confirmed their worst nightmare - Sir Alex Ferguson will be seeing out his final season with the Red Devils come
May 19, 2013
.
I am not surprised by their reaction.
We're talking about a man who served 27 of his 39-year career managing at one club.
And in the process, he won 38 trophies.
Heck, he IS Manchester United!
It is no wonder they erected a statue of the great Scot at the stadium.
He is the most successful British manager, especially of my generation.
The significance of the news saw more than 1.4 million mentions on Twitter alone, an hour into the announcement.
Fergie's record saw him win 527 league matches for a win percentage of 70. His closest rival as it stands, is some 161 wins away. That just explains to you why everyone is talking about the end of a era.
During his tenure, there's been star signings and duds, like any manager. Every United fan has their personal opinion on who deserves to be in either list. Everyone will remember the man for what he brought to the club, from introducing Fergie's Fledgings, to ending the team's European drought.
Once the realisation sets in, it will be time to brace themselves yet again, for the inevitable announcement of his replacement. I think most fans haven't made their mind up on who they would like to see behind the reins.
How can they?
We're talking about someone who has been in control over almost everything at the club for close to 3 decades. As a gauge, in the time Fergie has been in charge at the Theatre of Dreams, Real Madrid have changed 24 managers while Chelsea have gone through 19 themselves. This season's Champions League finalist Bayern Munich, are currently on their 14th man themselves with Jupp Heynckes!
Current reports indicate that the new man will be 'cut from the same cloth as Ferguson and Busby and believe in youth development'.... At this point a lot of indicators point to one man - David Moyes.
Is it suprising that not many supporters are in favor of that suggestion? Can you blame them? Who can you compare to such a class act like SAF?
And that's probably the downside to having someone stay so long at the club. How DO you replace such a presence, an enigma? Not many will recall but it was equally tough when Liverpool Football Club had to replace Bill Shankly and Bob Paisley. Look where the Reds are now! Besides literally replacing that person for all their worth, they will never be able to escape the immediate and constant comparison.
Undoubtedly it will be a long and hard road to new redemption, for the next chapter in Manchester United's history. But all fans can do right now is give their backing to the new man and hope for the best. At least afford the new man the same three years it took Fergie to shape the club into what it has become today.
I'm guessing if the chosen one is someone the fans want, it may not be a problem. But if he isn't, then I can only wish the man well and god-speed.