By Roshan Narayan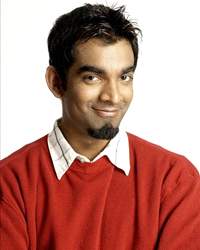 This past week got me thinking about Real Madrid and FC Barcelona.
Not because they were humbled by German opposition at the same time.
Neither because I think it may signal a changing of the guards in the landscape of European football.
But, the fact that both teams are the way they are, because of one individual.
Other teams have one man they constantly rely upon besides Barca and Real too.
Paris Saint Germain have Zlatan Ibrahimovic.
AC Milan have Mario Balotelli.
Manchester United have Robin Van Persie.
But are Real Madrid more reliant on Cristiano Ronaldo than Barcelona are, on Lionel Messi?
I looked up some stats to satisfy my curiosity.
The Champions League second leg semi-finals between Barca and Bayern proved to a certain degree what all football fans already knew, that the Catalan giants are really, a one-man team. But I bet not many realise that Barca have done it before without Messi, win a match that is.
In the past three years, they have missed Messi 18 times, including this week's match at the Camp Nou. Surprisingly, from those 18, the Catalan giants have only lost and drawn once. If your math is as good as mine, that means Barcelona have won 16 matches without the Argentine in the side!
So, it is possible, then.
The 18 absences are a result of either injuries, forced rest or suspensions. However, Bayern Munich is probably the toughest opponents they have had to face Messi-less, compared to the other teams. So, what does this say about Barca and Messi? Losing five per cent of your matches when you're without your talisman is ok. Normal even, to an extent.
Now, turning our attention to Cristiano Ronaldo. His stats make for more mad reading. In the past three seasons, including the current one, Cristiano has only missed four matches. Out of 175 matches played over three years! Talk about being an over-achiever.
He featured in all of Real's matches last season and this season to-date, including the World Football Challenge. It explains the massive shift between the Portuguese captain having a great game, a mediocre one and practically being absent throughout 90 minutes despite having his name in the starting 11. The 28-year-old is only human and could be finally feeling the wear and tear of having to play close to 200 matches over the last 3 seasons at such a high level of intensity. He IS playing for Real Madrid, not Real Zaragoza.
Back to the point I'm trying to make, from the four matches he failed to feature in the 2010/11 season (versus Levante, Racing Santander, Hercules and Real Zaragoza) Real have lost 50 per cent of them. When you convert the numbers into percentages, it seems Real are more likely to lose without their no.7.
And that is why, when CR7 shuts down in a match, more often than not, Real fail to deliver.
Breaking down the numbers, in the 2010/11 season, Ronaldo scored in 29 matches of the total 58 he played in. Real ended up winning 28 and tying one. In the remaining 29 that Ronaldo failed to score, Real lost five and drew eight. How many times have we seen that happen to Real this season?
Recounting the two legs against Dortmund, Ronaldo had a total of 11 shots on goal, but only four on target. He made three key passes and his passing success rate was at an average of 62 per cent. Against Galatasaray for instance, despite losing 3-2, Ronaldo recorded an 80 per cent passing success rate, with two key passes and three out of his five shots on target. Oh, and he scored both goals for Real in the process.
So if you ask me which club between the two ousted Spanish sides that have more to worry about, I reckon it's the Los Blancos. They have more of a problem on their hand when C-Ron chooses to get into second gear for a game, rather than top speed. As for Leo, he'll return to his normal ways in no time, help Barca seal La Liga in a weekend or two and everyone would have forgotten the blip that was Bayern.