Week 34 of the English Premier League (EPL) saw Manchester United win a richly deserved 20th top flight league title. In a week where United, and Robin van Persie were at their ruthless best, expected title challengers Manchester City and Chelsea again slipped up as they have too often this season. We also saw three teams get crucial wins that may keep them in the division, and I believe something happened with Luis Suarez as well....but that didn't make many headlines. Let's see who were the Tops & Flops of Week 34.

Tops
Robin van Persie (Manchester United)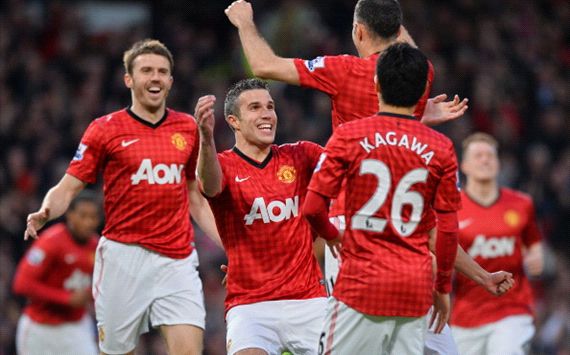 It is flippant of rival fans to say that United are a one man team, but they can be no argument that the Dutchman has been the critical player in helping the Red Devils capture a 20th league title. For him to score a hat-trick in the game that secured his team the title was a fitting end of a campaign in which he has been extraordinary at times, he is the only player to feature in all of Manchester United's 34 EPL games this season and has scored a goal every 115 minutes. There have been other notable performers for United this season including David De Gea, Rio Ferdinand, Rafael, Michael Carrick and Nemanja Vidić to name a few; but van Persie has been the difference between success and failure!
Ryan Giggs (Manchester United)
The Welshman picked a good time to get his first assist of the season in the title winning victory and he now has an astonishing 13 English league titles, as many as Arsenal have in their entire history.
Paolo Di Canio (Sunderland Manager)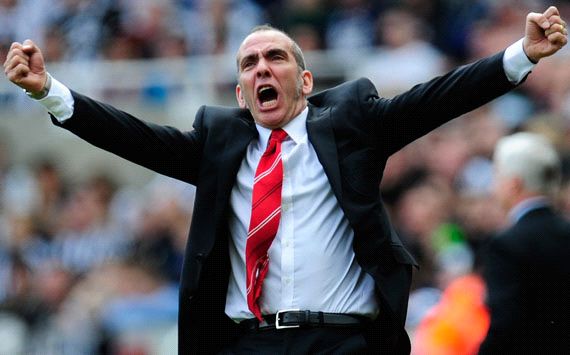 Two wins out of two, against decent opposition in Newcastle and Everton, has demonstrated the instant impact of the Italian, and fully justified the decision of Chairman Elliot Short to dispense of the services of previous manager Martin O'Neill. On top of getting the team to work harder and press higher than they were under O'Neill, his greatest achievement has been rediscovering the form of Stéphane Sessègnon. He was the match winner again here, hitting a 30 yard effort past Tim Howard to give the Black Cats their first victory over Everton in 12 years. I'm sceptical as to whether the Sunderland can ever really thrive under the management of Di Canio long term. It would be no shock if everything implodes a year down the line and he leaves the club, but for now he has given them the ultimate shot in the arm that will be enough to guarantee their safety.
Tottenham Hotspur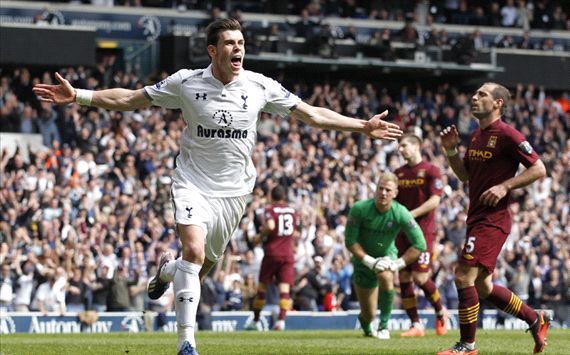 At 0-1 down with ten minutes left against Manchester City, their Champions League qualification hopes looked in tatters. Then, as so often has been the case this season, Gareth Bale stepped up. Now Sunday's result wasn't all about the Welshman, there were other impressive performances by Jan Vertonghen, Mousa Dembele, Clint Dempsey, Tom Huddlestone and Jermain Defoe that helped turn the tide in this match; but Bale's assist for the equalising goal was the catalyst behind an eight minute spell which blew City away. The result was even more impressive when you consider that before Sunday no team had conceded fewer second half goals this season than Manchester City, and that they were yet to lose an EPL game in which they have taken the lead; for Spurs to comeback in the way they did demonstrated a hunger amongst the squad that they will not settle for being nearly men again this season. Bale now has nine goals and three assists in his last nine appearances, with him on form the top four race looks set to go down to the wire.
Stoke City
The sway of public opinion seemed to want this unfashionable Stoke side to go down, but to their credit they got a victory in the must win game over QPR, not an easy task when you have only won one of your previous 16 away fixtures. Perhaps actually starting with two strikers (Peter Crouch and Cameron Jerome) is a tactic that can actually work in the EPL, shame it has taken manager Tony Pulis five years to come to this conclusion.
Norwich City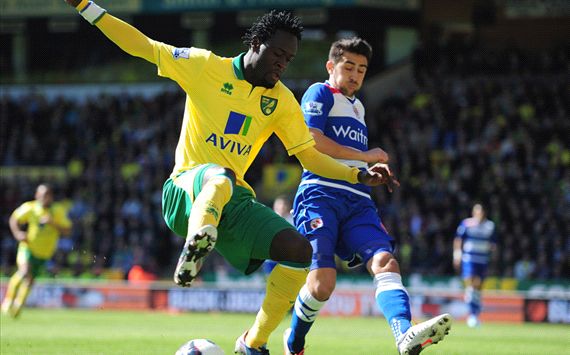 Only their second victory in 17 EPL matches, over a Reading team that are Championship bound, but it was a crucial three points nonetheless. Norwich had all the hallmarks of a team that was sleepwalking towards relegation, and despite their presumed safety this year the pressure will be on Chris Hughton to improve a team which at times has looked very ordinary this season. Adding some creativity and some goal scorers would help as Norwich have scored a paltry 33 EPL goals, with 17 of them coming from set-pieces. Forward Ricky van Wolfswinkel has already been signed and if his play proves to be as exciting as his name then Norwich may well take further steps forward.
Flops
Luis Suarez (Liverpool)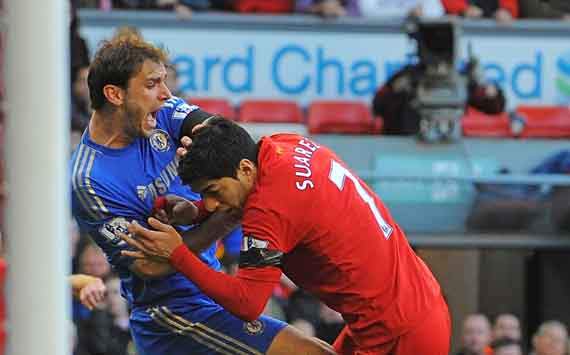 While much fury has gone the way of the FA for giving Suarez a hefty 10 match ban for his bite on Branislav Ivanović last Sunday, perhaps more anger should go towards the Uruguayan himself, who let the dark side of his game take over once more. This incident, humorous as it is, is the latest in a long line of unsavoury incidents that Suarez has been involved in throughout his career so far. Indeed, the fact that this isn't even his first offence biting a player should tell you all you need to know about the mentality and maturity of the player. Is a 10 game ban excessive? In my opinion yes, quite how the FA can impose a harsher sentence for biting than they can for leg breaking tackles, a head butt and racism is beyond me. But the real villain of the piece is Suarez himself, he has been the best player in the league this season and has scored or assisted 28 of Liverpool's 61 EPL goals, his act of stupidity has ended up costing his team not only this season, but also next.
Fernando Torres (Chelsea)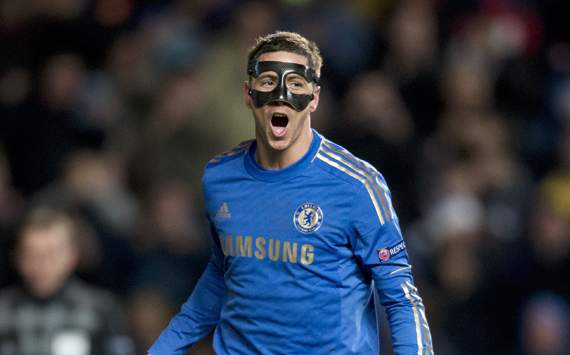 Now without a win against his former employers in the six games he has played against them (four losses and two draws). His most significant contribution in another quiet performance in Sunday's game was planting an elbow in former teammate Jamie Carragher's face. His latest blank means that Torres has only scored three goals in total against Manchester United, Manchester City, Arsenal, Tottenham, Everton and Liverpool in his two year spell at Stamford Bridge. In the week Torres said "I have three more years contract so I expect to stay at least three years", considering the recent rumours surrounding Athletico Madrid forward Radamel Falcao, Torres's comments look optimistic at best.
Steve Sidwell (Fulham)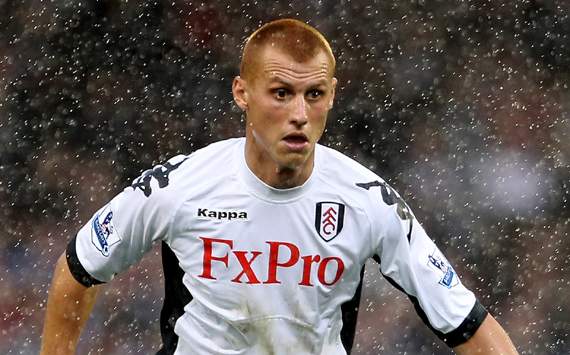 He possibly used the time off during his recent three match suspension (after his dismissal against QPR) to shop, sightsee and decorate his house…..one thing he certainly didn't spend time doing was consider his reckless style of play. I say this because it took him only 12 minutes on his return to first team action to commit yet another dangerous tackle, which was rightly punished with another red card, meaning he will now be ruled out for a further four matches. After this latest disappointment, manager Martin Jol must surely be tempted to find a midfielder that offers more in terms of attaching play (he has only seven goals and five assists in his last three seasons) and doesn't commit such flabbergasting tackles.
Harry Redknapp (QPR Manager)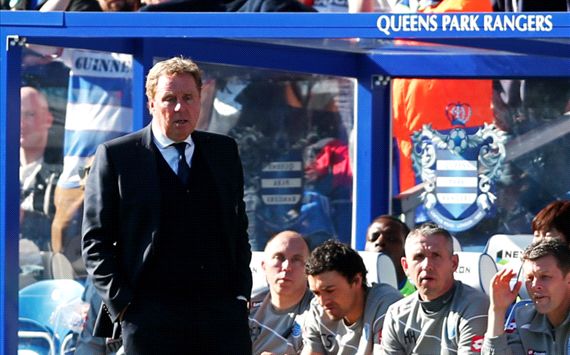 While in the past I have been sympathetic to the situation that Redknapp inherited from Mark Hughes, and I was generally impressed by the job he had done in his time at Loftus Road, the fact is that they have now won only one point out of the last 15. The last five fixtures have featured four poor losses, at Aston Villa, Fulham, Everton and this latest home defeat to Stoke City; which has caused Redknapp to go into blame mode, blaming everyone but himself. These unsatisfactory results mean that Harry now possesses the same win ratio with QPR in the EPL as both Neil Warnock and Mark Hughes (20%), so perhaps he should start looking at his role in QPR's imminent relegation.
Wigan Athletic & Aston Villa
The Latics may have enjoyed 61% possession and 19 attempts on goal against West Ham on Saturday, but the most important figure was the score, and a 0-2 loss which keeps them in the thick of a relegation battle. Same can be said of Aston Villa, boss Paul Lambert may say that he "couldn't ask (for) anymore" after an improved second half display at Old Trafford, but a 0-3 loss keeps them marooned at the bottom, now with an even worse goal difference. The real kicker for both teams were the wins by Sunderland, Norwich and Stoke, which means that the final relegation place is surely now between Wigan and Villa, and will quite possibly go to the final game of the season when they meet at the DW Stadium.
David Moyes (Everton Manager)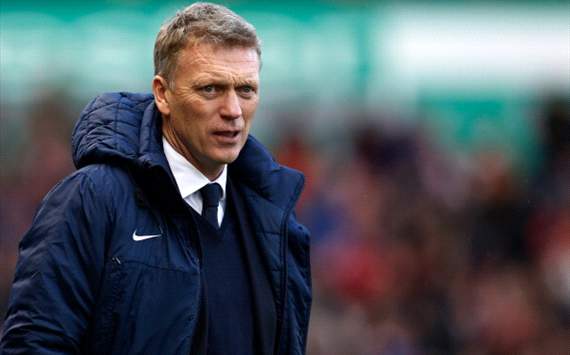 His case for a new contract will not have been helped by what was an insipid performance in the defeat at Sunderland. The knock on Moyes over the years has been his negative tactics in matches, and at the Stadium of Light playing one of their most effective attacking tools, Marouane Fellaini, in a deep midfield role was further evidence of this. Now I'm not saying that Moyes necessarily should leave Everton at the end of the season, but it is my belief that many of the 21 points they have lost from winning positions have been due to not killing off games, and the excessive caution of Moyes.