By Roshan Narayan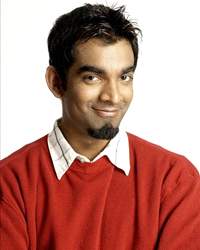 I think Mario Gotze has made a terrible mistake moving to Bayern Munich.
Firstly, how many ex-Borussia Dortmund players have left the coop in the last 10 seasons, to go on and become more successful than they were?
I can only remember three and they were not from the last decade - Paul Lambert with Celtic, Jens Lehmann with Arsenal and Patrik Berger with Liverpool. And even then, it's up to each individual's assessment of what 'more successful' means.
Lambert won the UEFA Champions League with Dortmund in 1996/97. But he went on to become a four-time Scottish Premier League champion, three-time Scottish Cup winner and two-time Scottish League Cup victor with Celtic. Lehmann left Dortmund as a Bundesliga champion. His five seasons with Arsenal however, saw him bring home a Premier League title, an FA Cup, a Community Shield and a UEFA Champions League runner-up medal. Meanwhile, Patrik Berger left Germany with only a Bundesliga crown and the DFL Super Cup back in 1996. At Anfield, he added an FA Cup, 2 League Cups, a Charity Shield, a UEFA Cup and UEFA Super Cup!
When you look back at the fortunes of Nuri Sahin, Shinji Kagawa, Dede and Lucas Barrios, how many of them have gone on to prove that the grass is indeed greener on the other side?
Gotze is 20 years-old. He has spent four seasons at Dortmund. To some, it may seem a lifetime. In the footballing world, a lifetime can determine the future of your career. But has he seen the team sheet for Bayern Munich lately? You have to give the kid an A+ for confidence if he believes in his abilities enough to think he can displace the likes of Thomas Muller, Toni Kroos, Arjen Robben, Franck Ribery, Javi Martinez, Xherdan Shaqiri and Bastian Schweinsteiger! Bayern Munich currently have the most envied squad across Europe, barring Barcelona and Real Madrid's crop of over-achievers. What is he thinking?
Yes, I can try to understand the appeal of working with one of world football's more successful, high profile and intriguing personality as a head coach in Pep Guardiola. But this Pep Project is not even off the ground. How can he predict if Pep will sink or swim at his first 'foreign' endeavour outside of his alma mater, FC Barcelona? Wouldn't it be a smarter move to decide after assessing how Pep has featured in his first season? What if Pep falls flat and Bayern decide enough is enough for the pride of the Bavarian giants? Gotze will be left with the situation of being in a team held together by a man who never wanted him to begin with.
If the likes of Franz Beckenbaeur (after coaching West Germany and Marseille), Jurgen Klinsmann (following his stint with the national German squad) and even Giovanni Trappatoni (coming off jobs at Milan, Inter and Juventus) only lasted around one year in the past as head coach of the record breaking 23-time Bundesliga champion, why not Pep? He should give more credit to his current boss, Juergen Klopp.
So the question is, why would Mario take such a risk on his burgeoning career? Why join a club that doesn't need you, but probably just wants you? The best defence is your offence, right? Better that Bayern have Gotze, than have to play against him, surely?
But what will it spell for Mario's career or his place with Die Mannschaft? Perhaps with age on his side, he can tread along the same path once ventured by his team mate Nuri Sahin. After leaving the club he joined as a youth and wasting two good seasons warming the benches of the Santiago Bernebeu and Anfield, he was willingly loaned back to the Westfalenstadion early this year. Despite returning with his tail between his legs this year, he has now played more matches for Dortmund than his stints at Real and Liverpool combined, scoring double his total there.
Granted that Sahin and Gotze are not the most appropriate like-for-like comparisons, but when you consider the potential both players were to Klopp's 'knights' since taking over in 2008, they make up an eclectic faction that could go on to dominate European football for years to come. They are currently on the right path, seeing as they beat out other favourites such as Manchester United, Manchester City, AC Milan, Juventus, Paris St. Germain, Chelsea and Arsenal, albeit through the luck of the draw or otherwise, to feature in the semi-finals of the 2012/13 UEFA Champions League. Bottom line is, Dortmund is there and they're not.
Unfortunately, only time will tell if Mario made the right choice. As a fan of his abilities, I certainly hope I'm proven wrong. But I have a hunch that I won't be. Call it instinctive. I think he stands a better chance with teams that can actually manipulate his skills like Manchester United or even AC Milan, rather than this year's Bundesliga champions.