Wow, what a weekend of English Premier League (EPL) action. Refereeing gaffes, the worst tackle of the season, Tottenham crumbling like a poorly made cake, Arsenal and Wigan staging their traditional late season revivals, Manchester City and Liverpool disappointing once again and United relentlessly winning their way to another title…..phew. With so much to cover, let's see who were the tops and flops of the EPL in week 30.
Tops

Arsenal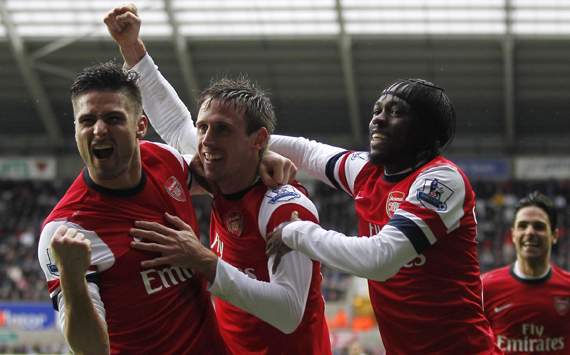 Welcome to bizzaro world where the Gunners followed up on a 2-0 victory away at Bayern Munich, with a 2-0 victory at Swansea in which they didn't allow the home team a shot on target! Not only that, but the key moment of the game came when Aaron Ramsey and Gervinho were bought on from the bench. Confused? Me too! But we should know by now never to count out Arsenal when it comes to a late charge into the Champions League slots. With a favourable fixture list and no European commitments compared to the fixture pile-up that Spurs and Chelsea are set to face, it seems as if Arsenal may yet be playing (and getting knocked out in the last 16) of next seasons Champions League. The key to the recent good form and win at the Liberty in my opinion has been restoring the talented Santi Cazorla to his favoured central role. On Saturday he completed 93% of his passes and created five chances for his teammates, showing that his midseason dip in form is now behind him. Oh and another important factor has been dropping the terrible Thomas Vermaelen.
Seamus Coleman and Leon Osman (Everton)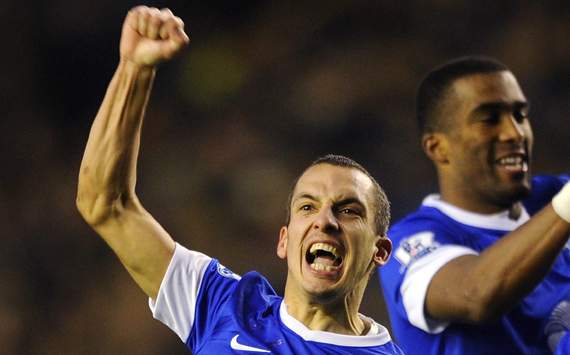 It was perhaps quite fitting that Manchester City's dismal title defence finally came to an end at the hands of a full-back who cost £150,000 (RM710,000) and a midfielder who came through Everton's academy. To put that in perspective, the cost of both players is less than what the uninterested Samir Nasri earns in a week! While Manchester City meekly stood off their opposition and seemed like they were already dreaming of their summer holiday destinations, the Toffees harassed and harried City, led by the calming influence of Osman in the middle of midfield and the determined running of Coleman on the wings. Both men linked up for the first goal and were excellent throughout, typifying a team that simply outworked their big-spending opposition.
Southampton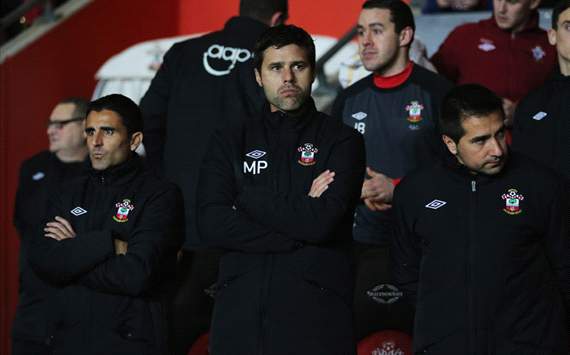 In week 26 I mentioned that it was the Saints ability to 'effectively press high up the pitch' that was the reason behind their impressive 3-1 victory over Manchester City. Well on Saturday they employed the very same tactics to good effect, to again pick up a 3-1 success, this time at the expense of Liverpool. Brendan Rodgers team were unable to cope with the heavy pressing style of Southampton and struggled to find a rhythm throughout, as demonstrated by the sloppy performances of usual midfield lynchpins Joe Allen and Lucas. When you have an average defence, as the Saints do, the tactic of pressing the opposition high up the pitch in order to snuff out attacks before they even get started is a good one, so manager Mauricio Pochettino must receive credit for this. Praise should also go the way of forward Jay Rodriguez, who has been revolutionized by the Argentine's management. In week 8 I said 'his price tag of £7 million is looking more expensive by the game. At current time, the standard of the EPL looks a step to far for the young forward.' He had arguably his best game in a Southampton shirt against the Reds, working hard all game and getting the goal he deserved. The key now for Southampton is more consistency, after the Man City win came two defeats and a draw, they cannot afford a repeat of such a run.
Manchester United
Can we just give them the title already? They have now gone an amazing 537 minutes without conceding an EPL goal and the supposedly 'out of form' Wayne Rooney has scored or assisted 21 goals in 21 EPL appearances this season. Their 1-0 victory over Reading was the stuff of champions, i.e. winning while not playing your best; Manchester City would do well to take note of this.
Andreas Weimann (Aston Villa)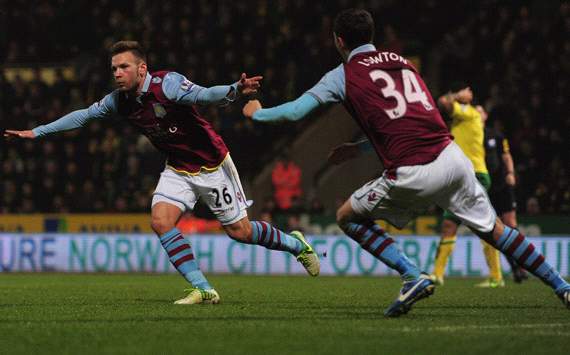 Undoubtedly one of the success stories of Aston Villa's underwhelming season, he was instrumental in helping the Villains win consecutive EPL matches for the first time in 67 matches. The young Austrian's goal was lethal, displaying a beautiful touch with his right-food before rifling home with his left in a flash. He then displayed his work-rate, in my opinion the greatest attribute in his game, when he linked up with Charles N'Zogbia and beat Jermaine Jenas to the ball, before squaring for strike partner Christian Benteke to slot home the winner. Whatever happens to Villa, Weimann will almost certainly be playing in the top flight next season.
Juan Mata and Eden Hazard (Chelsea)
When it clicks between the two of them it is a joy to watch and against West Ham both players were at their irresistible best. Completing an outrageous 58 passes to one another, they were the difference here as they tormented the Hammers throughout. Mata became the first EPL player to reach 10 goals and 10 assists this season; while Hazard managed a goal, an assist, four shots on target, 62 completed passes, four key passes and six successful dribbles.
Brad Guzan (Aston Villa)
His first half save from Christopher Samba's goal bound header was an absolute thing of beauty, and further saves from Samba and Loic Remy confirmed what Villa fans already know, that Guzan is one of the most underrated keepers in the whole of the EPL.
Flops
Callum McManaman, Roberto Martínez and Dave Whelan (Wigan Athletic Player, Manager & Owner)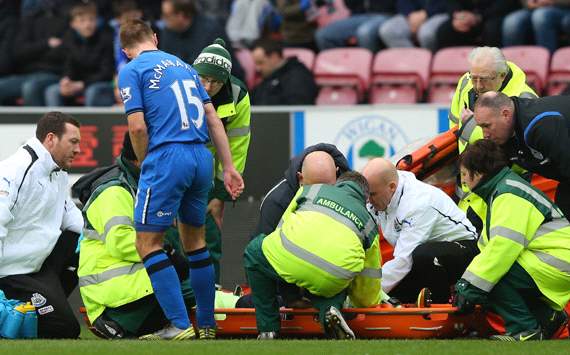 Everyone who saw it knows that Callum McManaman's reckless high challenge on Newcastle's Massadio Haidara was a disgusting tackle which has no place in the game, perhaps apart from Martínez and Whelan. While few managers publicly condemn their own players, Martínez's "he's not that sort of boy" comment was lazy and lacked understanding of the situation. By committing such a dreadful foul McManaman proved that he IS that type of player, indeed it's not even the first time he has committed such a foul. In March 2011 in a reserve match against Manchester City, another wild McManaman challenge meant that City's Gai Assulin was stretchered off with his right leg in a brace; the Wigan player obviously didn't learn from that incident and is fortunate that his latest 'challenge' didn't lead to a broken leg for Newcastle's Haidara. Meanwhile the comments by owner Dave Whelan are even more laughable: "The ball was there and McManaman went in for the ball and got the ball, as clean as a whistle." One thing is for sure, the injustice stemming from this incident, Wigan's dissatisfying reaction and the FA's pathetic decision not to place a ban upon the Wigan player this past week means that there will be a lot more people hoping that the Latics finally do drop out of the top division this year!
Manchester City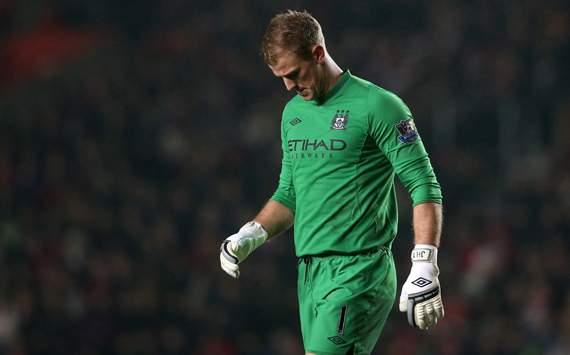 To use the absence of Vincent Kompany, Sergio Agüero and Yaya Touré as an excuse for their timid defeat at Everton is nonsense. Especially when the home team themselves were missing key players in Tim Howard and Phil Jagielka, and especially when the entire Everton team cost less to assemble than Gareth Barry, Javi Garcia and Aleksandar Kolorov combined. Serious doubts must now be cast over manager Roberto Mancini's future, to lose the title to a resurgent, and possibly record breaking Manchester United team is understandable, to lose it in the nature he has (15 points behind with eight games remaining) is not. While Mancini has been let down this season by the form of players such as Joe Hart, Samir Nasri, Gael Clichy and the departed Mario Balotelli, he has also failed to get the best out of a number of others including Joleon Lescott, James Milner and Edin Džeko. Not to mention his failure in the transfer market, who can honestly say that the £42million (RM198m) spent on players such as Maicon, Scott Sinclair, Javi Garcia and Jack Rodwell has offered anything this year? Owner Sheikh Mansour has reportedly pumped £1billion (RM4.73b) into the club since his arrival in 2008, and manager Roberto Mancini has spent £178.25million (R844m) after player sales. Considering what has been invested, the results aren't nearly good enough!
Liverpool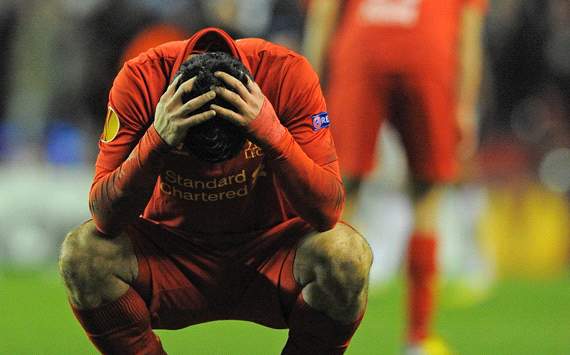 Last week I said that 'I'm not particularly of the opinion that the Reds victory over an in-form Tottenham side is an indicator of their sudden ability to be a top-four challenger.' It took only six days for my opinion to be justified as Liverpool crashed to another frustrating, albeit deserved defeat, this time at Southampton. Whether Red's fans like it or not, these results are common nowadays. This season we've seen Liverpool defeated by Aston Villa, West Bromwich Albion (twice) and Stoke City; last season it was Queens Park Rangers, Fulham (twice) and Bolton Wanderers – from this we can assume that Champions League ambitions are still a distant goal. For Saturday's defeat, there is plenty of blame to go around. Martin Skrtel was again poor, and the defending of he and Lucas for Jay Rodriguez's goal should be replayed with circus music in the background considering how laughable it was. Manager Brendan Rodgers should also be criticised for starting with Joe Allen in midfield when it was established before the game that he requires shoulder surgery (which he has since had), he was off-the-pace and lasted only 45 minutes. There have been signs of improvement for Liverpool this season, but to get back amongst Europe's elite is seemingly some way off.
EPL Match Officials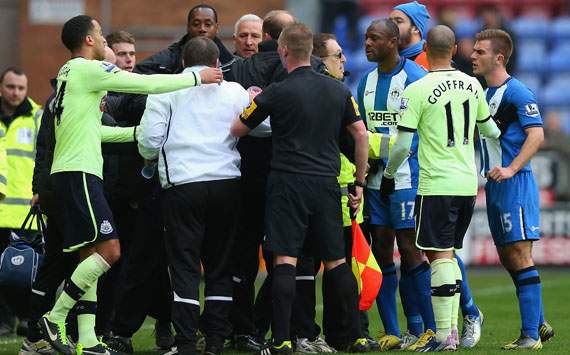 In all my years of watching the Premier League I honestly cannot remember a weekend in which I have seen more abject officiating. It began with Lee Probert and his assistants in the Everton - Man City game, in which they disallowed a perfectly good Kevin Mirallas goal for offside, before not giving a penalty, but rather a free-kick, after Marouane Fellaini handballed two yards inside the area. Then we had Mr. Kevin Friend in Aston Villa – QPR, who baffled everyone inside Villa Park with his bizarre application of the advantage rule and general pettiness throughout. Determined to outshine both groups of officials were Chris Foy and company in the Sunderland – Norwich match. Not happy with giving two questionable handball decisions against Norwich (leading to the dismissal of their goalkeeper and a penalty being awarded against them) they then failed to award them a penalty, instead giving them a free-kick when the ball clearly hit defender Danny Rose's arm in the area. But the best was saved for last as Mark Halsey and chums missed the worst challenge of the season and then missed a clear handball for Wigan's late winner. The EPL has always argued against video technology and re-refereeing the game, but in a league where the stakes are so high and a place in it is worth a reported £60-80million a season – something needs to be done for the good of the game!
Sunderland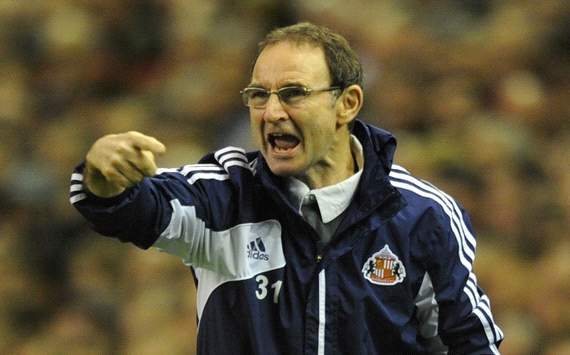 The Black Cats sit only four points above the drop zone and considering their form this season, it would be no surprise if they were to get sucked into the relegation zone, if they were to go down then it's debateable whether anyone would actually miss them. They have now seen five opponents be sent off against them this season, two more than any other Premier League team, and if not for this then who knows how few points they would have. In week 6 they got a fortunate win over Wigan who wrongly had Jordi Gomez dismissed, in week 8 they got a lucky point against Newcastle who were down to 10 men for 65 minutes and in week 12 if not for Brede Hangeland's early red card it's unlikely they'd have triumphed at Fulham. Despite having a numerical advantage for an hour at home to Norwich, Sunderland were pitiful, all too often resorting to just trying to lump the ball into the area. In fact on Sunday they attempted 33 crosses, but only three of these actually reached a teammate. If not for a disputed penalty they would have surely lost this game and would perhaps be rightfully closer to the bottom three.
José Bosingwa (Queens Park Rangers)
Whoever thought that signing Bosingwa to a £65,000 (RM308,000) per week contract needs their head looking at. After being banished to train with the youth team after a bust-up with manager Harry Redknapp earlier in the season, Bosingwa is now back in the first-team, but from Saturday's performance it seems as if the youth team is about his level. Never comfortable against the pace of Gabriel Agbonlahor, he was beaten time and again by the speedy forward before lazily watching him head home a precious equaliser for Villa on the stroke of half-time. QPR never recovered from that sucker punch and with players such as Bosingwa in the team, they won't recover to stay in the EPL.
Tottenham Hotspur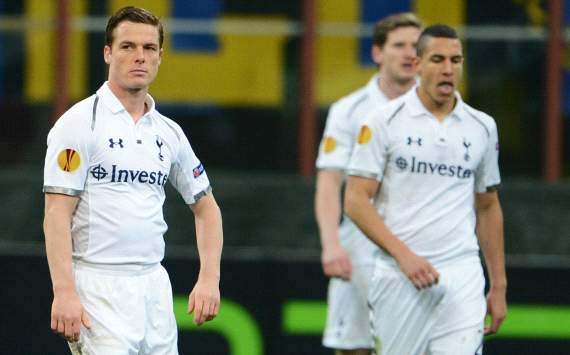 You may have never heard of St Totteringham's Day. It is the day when Arsenal fans celebrate the fact that Tottenham can no longer catch Arsenal in the League. The date changes every year, but it usually falls in April or May, and in recent years it has taken place despite Spurs enjoying a sizable lead of points over their rivals. Judging by their mini-collapse (three losses in a row) and the fact that forwards Jermain Defoe and Emmanuel Adebayor have contributed just two goals between them in their last 24 EPL games, it's looking increasingly likely that St Totteringham's Day will be celebrated in 2013.