We are getting ever closer to the end of the English Premier League (EPL) with only 11 gameweeks left. The real drama may turn out to be the battle for 3rd and 4th place, with Arsenal and Tottenham both recording victories and putting pressure on a lethargic looking Chelsea who were defeated 2-0 at the Etihad. At the bottom of the table Wigan are staging their latest revival while there were defeats for QPR, Aston Villa and Reading, who all look likely to fall through the trap door. Anyway, let's see who were last week's Tops & Flops.
Tops
Gareth Bale (Tottenham Hotspur)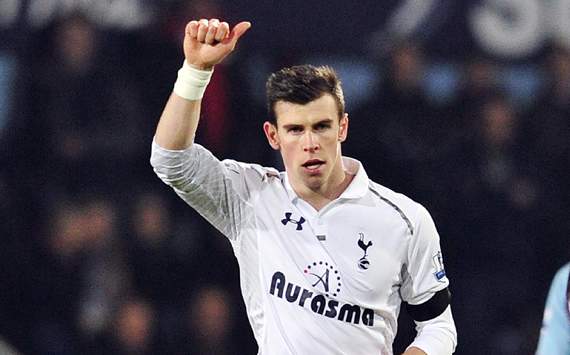 Without doubt Bale is the most in-form player in the entire league at the moment, as evidenced by his latest match winning goal at West Ham. Scoring six of Tottenham's last seven goals, the Welshman has truly demonstrated that he is something special, although he is certainly not near the level of Ronaldo or Messi just yet despite the suggestions of many. We are now seeing the results of developments he's made to his game over the past year, including his frequency in drifting in from the left hand side to seek the ball and run at defenders. Furthermore he has demonstrated that he has a toughness to his game, which we saw in his winning goal as he picked himself up, after yet another foul inflicted on him, to demand the ball and slam home from 30 yards. Bale's form has been all the more remarkable considering the injury to Jermain Defoe and the rubbishness of Emmanuel Adebayor, he has figuratively carried a striker-less Tottenham on his back during this time. With a hellacious fixture list coming up (home ties vs. Arsenal, Everton, Inter Milan and Manchester City; away ties vs. Liverpool, Swansea, Inter Milan and Chelsea), Spurs will need him to carry on his remarkable form.
Rafael da Silva (Manchester United)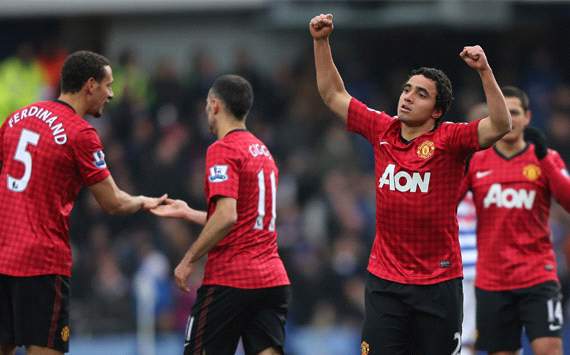 After his nervous night at Real Madrid a few weeks ago the narrative on Rafael was that he is the undoubted weak link of this United back-line. But those who have watched United's games a little more closely this season would know the improvement he has made, typified by his performance a QPR on Saturday. Not content with his outstanding 25 yard half-volleyed goal into the top corner, Rafael also did his fair share of defensive work, including keeping out Chris Samba's header on the line, as well as steaming up the right-flank to instigate attacks. Although the young Brazilian may still have the odd poor game every now and again, there is no denying that he is developing into one of, if not the best right-back in the EPL.
Ashkan Dejagah (Fulham)
While the German born Iranian international almost ruined his afternoon by conceding a penalty against Stoke, it was an exciting performance from the winger who is showing increasing chemistry with the overlapping right-back Sascha Riether. The two of them were teammates when Wolfsburg won the Bundesliga title in 2009 and there chemistry was apparent in the victory over Stoke as they continually combined to make Marc Wilson's come back from injury a difficult one. Dejagah's contributions have been sporadic this year, but on Saturday's form he may look to establish himself as a prominent member of the first team for the remainder of the season.
Wigan Athletic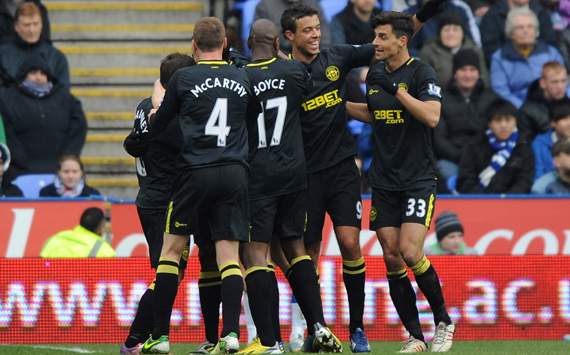 So the yearly Wigan revival has started again, just in time for them to pull clear of a drop zone that they have been in for pretty much the entire season. On Saturday at Reading the win was much in part due to two men who weren't involved in the first team a few weeks prior. Arouna Kone, who recently returned from the African Cup of Nations, gives the Latics a goalscoring edge that flair players such as Franco Di Santo and Shaun Maloney just do not. Kone has now scored more EPL goals this season (eight) than any other Wigan player managed last season. But the real key to their survival may be the return of Austrian hardman Paul Scharner who has inserted some real steel and strength into this sometimes weak Wigan team. His signing may turn out to be one of the most vital moves if Wigan end up popping the champagne corks and celebrating yet another escape.
Kei Kamara (Norwich City)
The powerful forward changed the complexion of the game with his cameo against Everton, scoring the equaliser with a bullet header before getting an assist for Grant Holt's winner. With his goal he became the first player from Sierra Leone to score a goal in the EPL and it will be interesting to see whether this was merely a case of an excellent debut, or the arrival of a striker whose game is perfectly suited to such a physical league.
Romelu Lukaku (West Bromwich Albion)
After another terrific strikers performance which he lead the line with power and bought his teammates into play, it is impossible to see him being anywhere else but back at his parent club Chelsea next year. He now has nine goals in 12 EPL starts for the Baggies and 12 goals for the season. Comparing him with Fernando Torres at the moment is like comparing ice cream with horse manure.
Mark Schwarzer (Fulham)
Possibly one of the most underrated players in the league, Schwarzer has been one of the EPL's most consistent players in his 16 year and 484 game career. On Saturday he was one of the main reasons his team picked up three points, with a penalty save from Jonathan Walters and a terrific save from a Peter Crouch header. At 40 years old his time at the top may be coming to an end, when it does the Cottagers will find it hard to replace him.
Flops
Rafael Benítez (Chelsea Interim Manager)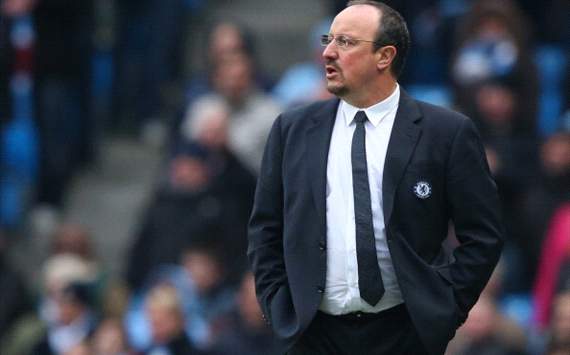 A listless 2-0 defeat at Manchester City that meant Chelsea have slipped from third place into fourth, and won only two of their past six EPL games, has likely kick-started the 'interim-manager's' exit from the club. Benítez admitted he and his team had an "exchange of opinions" after the defeat, which translated means a row in which the senior players (cough John Terry cough) who yet again have openly questioned the authority of their manager. Further comments aimed at his chairman ("It's a mistake, my title [as] interim manager") and Chelsea fans ("if they carry on this agenda they are damaging the team and the club") display the hallmarks of a man who has now lost the plot. In their surrender at the Etihad they looked like a team that aren't fully committed to their manager, although whether anyone can get the best out of an exhausted, unbalanced and undermanned squad is debateable. Chelsea so often find a way to cast off their problems and end the season with a trophy, on current form this looks extremely unlikely.
Titus Bramble (Sunderland)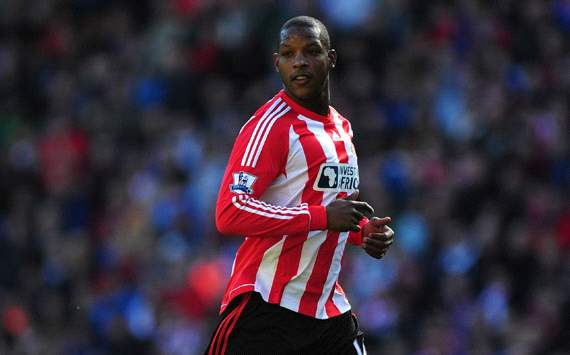 Quite how the walking disaster Bramble hasn't made it onto this list so far this season is a mystery, but we all knew he would make it on here sooner or later. In my opinion trying a backpass to your goalkeeper when 40 yards out is always asking for trouble, even more so if your surname is Bramble, Dunne or Collins. If Martin O'Neill wants his team to push for European qualification next year then replacing Wes Brown, Bramble and Carlos Cuéllar with younger and more talented defenders is a must.
David Moyes (Everton Manager)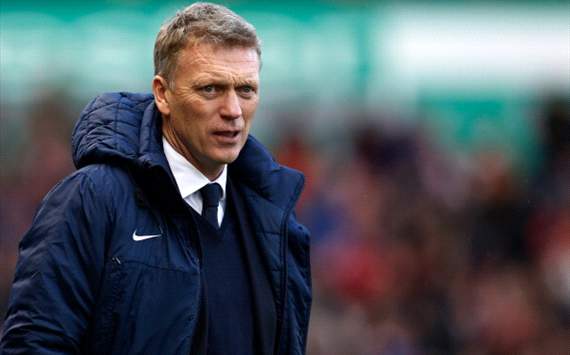 With his contract up at the end of the season, Everton face an interesting dilemma as to whether or not to keep David Moyes. The last-gap 2-1 defeat at Carrow Road demonstrated exactly why Moyes should not be offered a contract according to his critics. Indeed you do wonder whether his decision to remove the only striker he had on the pitch with 12 minutes remaining, or his bizarre decision to start with the industrious Steven Naismith over Kevin Mirallas makes obvious that Moyes is an overly defensive manager. Everton fans will look enviously at Swansea, who lifted a trophy last weekend despite their meagre budget, and wonder if in 11 years their manager should have done the same, despite the restrictions he has often had to work under. Whatever happens one thing is clear, too many times this season Everton have thrown away three points as they did on Saturday. Moyes can blame referees for adding too much time all he likes, but if his team had been more positive and more clinical in their play on Saturday, and in matches previously, then they would surely still be in the race for 4th.
Stoke City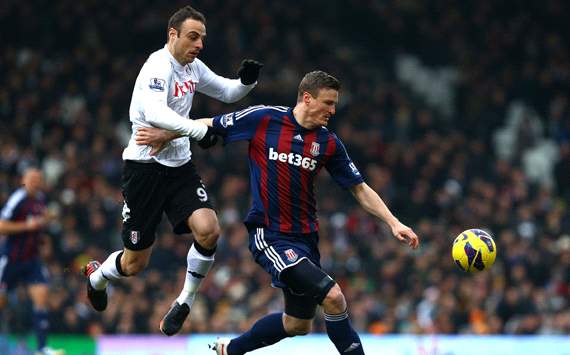 Another away performance in which the Potters and their manager Tony Pulis demonstrated zero attacking ambition, and duly lost without scoring. The stats say it all about Stoke's disappointing away form; they have only taken three points out of their last 15 EPL trips to London teams, they average only 40.7% possession away from home this season, they average only 2.4 shots on target per game away from home this season and they have scored just eight goals in 14 away games. Such a lack of ambition is perhaps excusable when coming up against the very top teams of the league, but doing so at Fulham, a team Stoke have outspent by £48 million (RM226m) over the past four seasons is indefensible.
Reading
I pondered weeks ago as to whether Reading's resurgence, so often accompanied by late goals, was because of fortune rather than skill. Well after a dismal 3-0 defeat at home to fellow strugglers Wigan, in which Reading managed only 30% possession, I think it's clear that the Royals are really a poor team who are all too reliant on lucky escapes. The killer blow for the home team was conceding three goals in only eight minutes either side of half-time, it's not the first time they have defended with reckless naivety this season, and this will be one of the main reasons that sees them relegated come May.