We look at a new Newcastle hero, Reading's French comedian, Liverpool's error prone goalkeeper, Manchester City's Oscar worthy play-actor and a raft of bad defending
There are only 13 gameweeks of action left in the English Premier League (EPL), and for many clubs games are becoming increasingly must win. Manchester City know that they cannot afford any more slip-ups as they now trail city rivals United by nine points following their draw with Liverpool. Tottenham and Arsenal both picked up narrow victories in their battle for 4th place. While at the bottom of the table, many teams avoided defeat, but it was Reading who again staged another late show to go clear of the drop zone. Let's see who were the Tops and Flops of Week 25.


Tops
Gareth Bale (Tottenham Hotspur)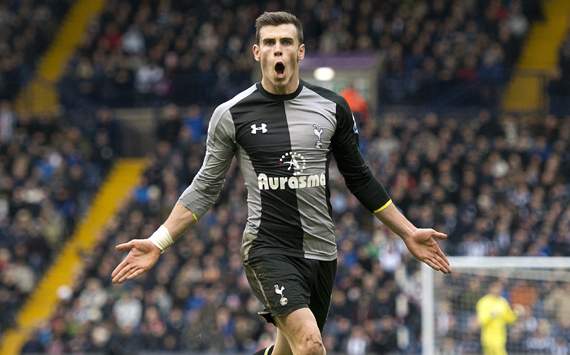 When Jermain Defoe went off injured against West Bromwich Albion, there was a collective gasp from Spurs fans all over the world as it seemed that Tottenham's decision not to sign another striker in the January transfer window would come back to haunt them sooner than expected. For this match at least, Spurs fans shouldn't have worried; not while they have Gareth Bale in such outstanding form. He took nine shots on Sunday, one of them being a 20 yard screamer which secured his teams three points. Bale was in constant motion throughout, always looking to be involved in his teams' attacks and always willing to try something that would win the game. If Bale can continue at his current level, then he may well paper over the cracks of Tottenham's meagre strike force.
Moussa Sissoko (Newcastle United)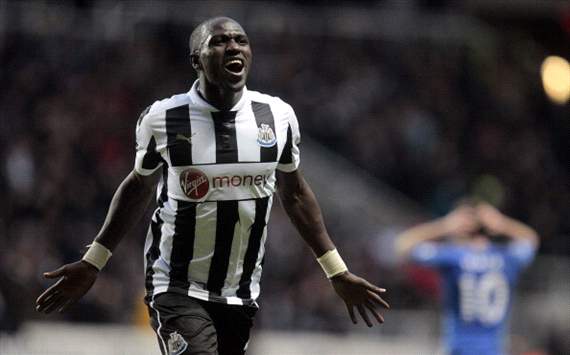 For the second week in a row the Frenchman makes the tops section after enjoying possibly the finest debut week in EPL history. In the last gameweek he registered an assist and put in an imposing performance to help his team pick up their first away victory of the season over Aston Villa. This week he was the driving force in helping Newcastle come from behind to win an EPL game, the first time they have done such a thing since October 2010, with two goals in a dominant display. The highlight his game on Saturday was arguably not his composed finish to bring his team level to 2-2, or his thunderbolt of a winning goal, but his display of pace and determination to chase down a lost ball, out-pace Ashley Cole (despite giving up a 20 yard head start) and create an opportunity for himself. Whether Sissoko can continue to live up to the high standards he has already created for himself remains to be seen, but for now the Newcastle fans have a new cult hero.
Steven Gerrard (Liverpool)
Rolled back the years with a tremendous half-volley, the Liverpool skipper has demonstrated few signs of fatigue so far this season, despite playing in every minute of each of his teams league matches. Evergreen Gerrard now has nine EPL assists this season, which ties his previous best campaign and is the join-highest in the league this campaign.
Jimmy Kébé (Reading)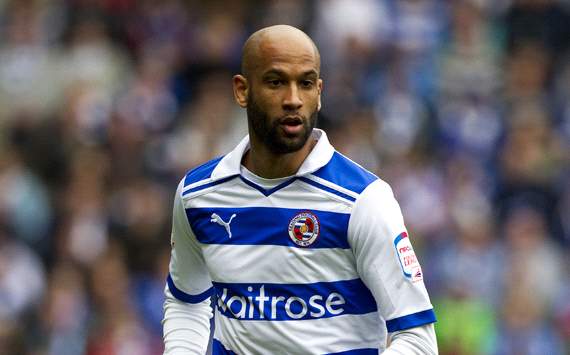 During the recent transfer window Kébé demonstrated his sense of humour, or lack of common sense, by Tweeting that he was on his way to Newcastle to sign for them, before revealing it was merely a joke because he is French. Well if any Reading fans were unimpressed and held a grudge against him, they would have soon forgiven him after his double in the victory over Sunderland. Despite completing just ten passes in 90 minutes, Kébé demonstrated his worth with a fantastic composed finish for his first, before heading home Ian Harte's expert delivery for his second. Last week I commented that Reading's luck is sure to run out, but if unheralded players such as Kébé, Harte and Adam Le Fondre can continue to perform above expectations then perhaps I'll be proved wrong.

Wayne Rooney (Manchester United)
Eight goals in his last eight games in all competitions, he has picked a good time to start scoring again as strike partner Robin van Persie has now gone a massive TWO GAMES without a goal. His finish to see off a determined Fulham side was a beauty, and in the context of the weekend's results, it was a massive goal and victory that will likely be looked upon as vital at the end of the season.
Asmir Begovic (Stoke City)
Did much to increase his reputation, and the rumours surrounding a summer move to Manchester United with another impressive performance , including terrific saves from Laurent Koscielny and Alex Oxlade-Chamberlain. He was the lone bright spot in another unambitious away performance from his team; indeed Stoke have now scored just one goal in their last five away from the Britannia Stadium! Maybe Liverpool should take a look at the in-form keeper also.
Flops
Jose Reina (Liverpool)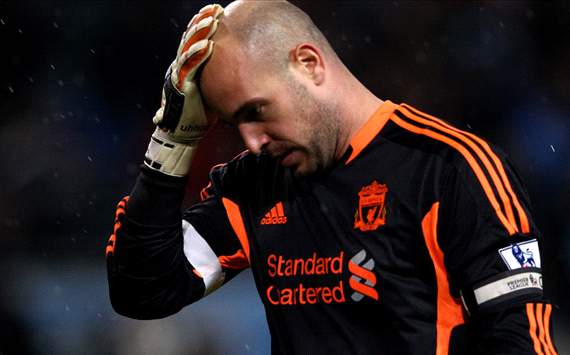 It has been a rapid decline for the Spanish goalkeeper who once upon a time was considered one of Europe's best. At the Etihad he took a one way trip to no man's land as he needlessly rushed out to try and win the ball when there was little danger, allowing Sergio Aguero to sidestep him and stylishly slot home. It was his second major error against Manchester City this year, for those with good memories in week three he allowed Yaya Toure to equalise after flapping at Carlos Tevez's cross. In fact it has been determined that since the beginning of last season, Reina has made eight individual errors that have led to goals. This season he has made mistakes leading to goals against Hearts, Norwich City, Tottenham Hotspur and Arsenal – which is not good enough for a keeper of his supposed quality.
Edin Dzeko (Manchester City)
Perhaps if he'd had tried to get up and win the ball after Daniel Agger's foul which wasn't given, rather than lying prone on the floor feigning injury, then he may have stopped his team from losing their one-goal lead. Thankfully the striker did happen to make a miraculous recovery after his team had conceded, and his previously 'injured' leg was fine as he made his way over to unleash abuse on the assistant referee. Despite the goal he scored, Dzeko demonstrated exactly why he isn't seen as a first choice striker as he was too laid-back all game, failing to properly close the Liverpool defence down, allowing them to continually build attacks from the back.
Manchester City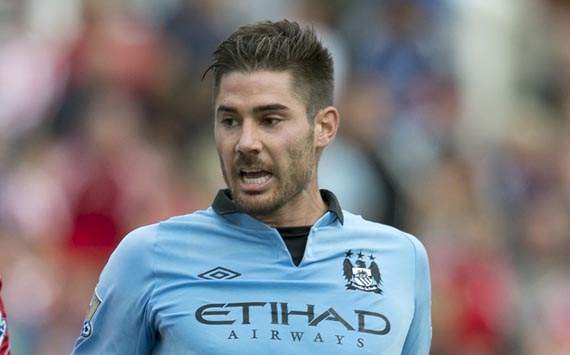 Last week I said that 'without Yaya Toure the team look increasingly short of ideas on how to break down their opposition.' Well this week also demonstrated just how important the gangly Ivorian is to setting the tempo, as against Liverpool they were slack throughout, too content to let the visitors out pass and outwork them. Javi Garcia in particular has displayed that he is a significant downgrade from Toure in the City midfield, and so far it has seemed a strange decision to bring him in at great cost to replace Nigel De Jong. City have now picked up seven fewer points and scored 17 fewer goals than the same stage last season, which led me to say last week: 'City seem to be gambling on the fact that Manchester United will once again throw away a healthy lead this season.' I said this when the gap was at seven points, it's now at nine and the imminent arrival of Toure back to the team is going to be too little, too late.
Goran Popov (West Bromwich Albion)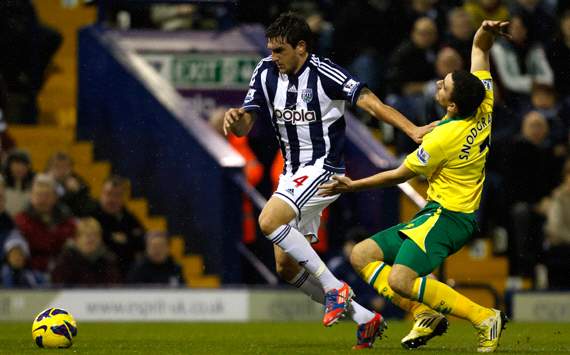 Cost his team at least a point following his second half dismissal after spitting in the direction of Kyle Walker. While spitting, even in the direction of an opponent, is a disgusting thing to do, at least the defender had the common sense to issue an apology this week. The Macedonian said "I want to say sorry to all my friends, team-mates, to all the physical staff and the coaching staff. I don't want all the fans, players, trainers and staff to change their mind about me. I'm not that kind of player." Whether he is that type of player of not, it may well scupper his chances of securing a permanent deal at the club following the completion of his loan from Dynamo Kiev. The sending off and defeat was yet another blow to the Baggies after the embarrassing Peter Odemwingie transfer saga, they have now picked up just one point in their last six games, the worst form in the entire EPL.
Branislav Ivanovic (Chelsea)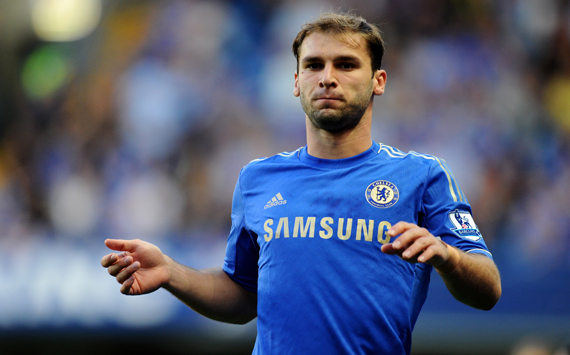 While all Chelsea fans are keen to point the finger of blame at Rafa Benitez, after his team threw away another three points this season (they have now thrown away 14 points from winning positions this season), more culpability should be attributed to the Serbian defender. For the first goal he let the obviously right-footed Davide Santon cut in onto his favoured foot, where he delivered an inch-perfect cross for Jonas Gutierez. For the second goal, the experienced John Terry should have been wiser in not diving to ground as Newcastle were attacking, but he may have expected his right-back to be covering him, instead Ivanovic was also caught high up the pitch, leaving playmaker Oscar as the one to desperately track back. For the third goal he again let Santon drive at him and cut onto his right foot, where he set-up Sissoko for the winner. Expect young Spanish right-back César Azpilicueta to be back in the team straight away following this wretched display.
John Heitinga (Everton), Ciaran Clark & Ron Vlaar (Aston Villa)
Saturdays 3-3 draw between the teams was not a good time to be a centre-back playing against physical opposition. Former World Cup finalist Heitinga was that rotten in dealing with the power of Christian Benteke that he even went on Twitter afterwards to apologise for his performance to all his followers. Clark is continuing to demonstrate that he is not ready for a full season of EPL football as he was consistently out-muscled by Victor Anichebe, and turned inside out by the forward for Everton's first goal. As for Vlaar, he was intended to be the white knight who would rescue this porous defence, but after being comprehensively beaten in the air by League Two striker James Hanson in Villa's recent Capitol Cup aggregate loss against Bradford, it was little surprise to see him lose Marouane Fellaini from a set-piece for Everton's equaliser.
Queens Park Rangers
While clean sheets and points against Chelsea, Tottenham Hotspur and Manchester City were impressive, they will be all for nothing if they do not take three points in their winnable games, which includes Norwich at home. The Hoops have picked up just seven points from their last eight games and scored just three goals in those eight games, not form that will propel them up the table.