Amongst the madness of the January transfer window there were more midweek fixtures in the English Premier League (EPL) this week, with six of the 10 fixtures ending all square. Robin van Persie amazingly failed to score, but Manchester United again opened up a surely unassailable seven point gap at the top of the table. Manchester City and Chelsea both slipped up against teams who many tip for relegation while two players in particular made impressive debuts. Let's see who were the Tops and Flops of week 24.
Tops
Ryan Nelsen (Queens Park Rangers)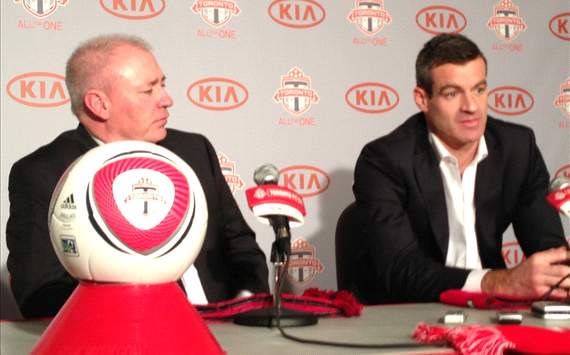 Was again fantastic in keeping out the outrageously expensive strike force that Manchester City have, in what was his final EPL game. 35 year old Nelsen has taken the job as head coach of Toronto in the MLS (Major League Soccer), requiring QPR to splash out RM61.5 million (£12.5 million) on his replacement Chris Samba (complete with a weekly wage of RM492k / £100k). Nelsen has been one of the few QPR players to emerge from this season with any credit, putting his body on the line weekly despite the nagging injuries that have plagued him in the autumn of his career. Four tackles, nine interceptions and 10 clearances in shutting down the champions was a fitting way for Nelsen to close out his outstanding eight year EPL career.
Manchester United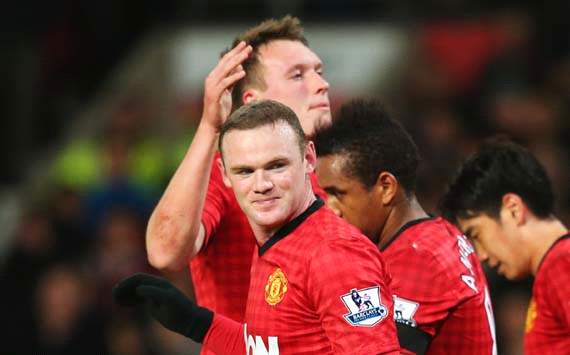 There seems to be no stopping the Red Devils on their quest to recapture the EPL title. Despite again going behind early, they demonstrated their trademark resilience to come back and win, the ninth time they have done such a thing this season. Against an impressive Southampton team, United were certainly not at their best, but they were assuredly led by the vitally important Nemanja Vidić, whose fitness should prove pivotal in the second half of the season. Wayne Rooney again demonstrated signs of shaking off his early season rust with his six and seventh goals in his last six EPL appearances, and is showing real signs of connection with the classy Shinji Kagawa. Winning when not playing your best, that forever more has been the sign of champions.
Reading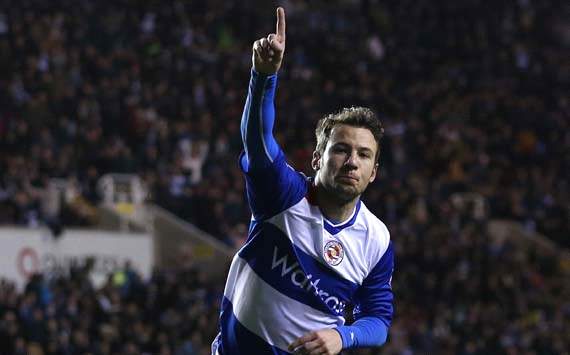 I'm not so sure quite how they have managed to rescue seven points from the jaws of defeat in their last three games against West Bromwich Albion, Newcastle United and Chelsea. Perhaps it's a tactic, to play as badly as you can for the majority of the game, hence lulling your opponents into a false sense of security. Here I must give credit to manager Brian McDermott, whose introduction of Adam Le Fondre and Hope Akpan proved vital, with Akpan assisting both of Le Fondre's unlikely strikes. In fact, Le Fondre has now scored six EPL goals as a substitute this season, more than any other player. As much as I can commend the spirit and determination of the Royals, I can't help thinking that above all else they have been extremely lucky over the past month, and such luck is sure to eventually run out!
Gareth Bale (Tottenham Hotspur)
The flying Welshman took his total to 10 goals for the season, the first time he has accomplished such a feat in the EPL. The goal, to rescue a point at Norwich, came after a powerful run from inside his own half and was a magnificent effort; highlighting several of Bale's attributes.
Julio Cesar (Queens Park Rangers) and Tim Krul (Newcastle United)
Both keepers have been excellent this season and demonstrated their worth this week as they both pulled off four saves to help their team gain points. Cesar helped QPR keep back to back clean sheets at home in the EPL for the first time since April/May 2012, with his athletic and instinctive close range block from David Silva being the pick of his saves. Krul had an exceptional second half making four tremendous saves in the face of Villa's attacking onslaught. Without these keepers, already average seasons would be a whole lot worse for both teams.
Moussa Sissoko (Newcastle United)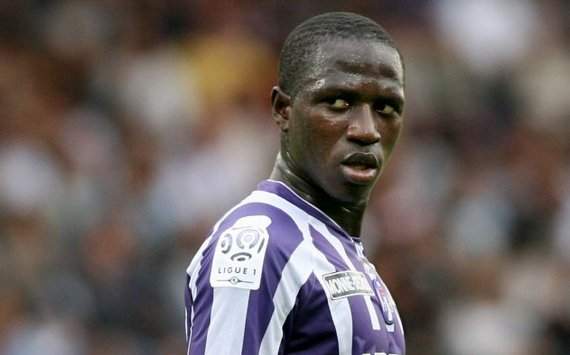 The rumour is that opponents Aston Villa were also in the market for recent Newcastle signing Sissoko, but were unable to match the offer of the Magpies. How he made them suffered here as the Frenchman put in a dominating first half performance in which he outshone the weak Villa midfield and registered his first EPL assist with a slick through ball for Papiss Cisse. On first impression Sissoko looks perfectly suited for the EPL; powerful, agile, comfortable in possession –seemingly the perfect foil to countryman Yohan Cabaye.
Roger Espinoza (Wigan Athletic)
With such a limited budget, Wigan manager Roberto Martínez is always forced to search for diamonds in the dirt. But more often than not he expertly finds value players, with the latest of these being Roger Espinoza, signed on a free transfer from Sporting Kansas City. After a slow first half the Honduran midfielder was fantastic in the second, creating one goal and playing a part in the other, fitting right into the Latics passing system as Wigan came from two goals down to earn a point at Stoke. With Arouna Kone soon to come back into the team and Paul Scharner returning to the club on loan, look for Wigan to again do a late season Houdini act and escape from the relegation zone.
Olivier Giroud (Arsenal)
He may not be Robin van Persie, but the Frenchman has put together an impressive debut season so far for the Gunners, which he added to with a goal and an assist against Liverpool. He now has five goals in his last three games, and for the season he has 14 goals and 10 assists.
Flops
Rafael Benitez and Yossi Benayoun (Chelsea)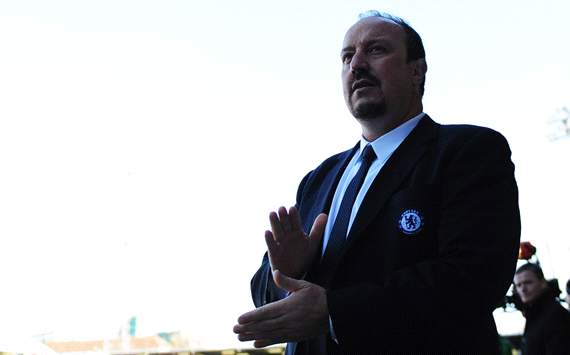 Rafael Benitez's decision to introduce Yossi Benayoun in the 77th minute wasn't the sole reason for his team throwing away a two-goal lead at Reading with only three minutes remaining in the match, but it certainly didn't help matters. The fact that Benayoun (who managed only six games in four months at West Ham) made it on to the pitch highlights the shallowness of Chelsea's squad. For Adam Le Fondre's equaliser, Benayoun managed to concede the free-kick before standing as still as a statue as the ball bounced around the area, eventually finding its way to the striker. In criticism of manager Rafael Benitez, bringing on Benayoun ahead of defenders John Terry and Paolo Ferreira whilst defending a two-goal lead is not something you expect a 'master tactician' to do. It means that Benitez has taken 22 points from his 12 EPL games at Chelsea, by comparison ex-manager Roberto Di Matteo took 24 from 12.
The entire Arsenal defence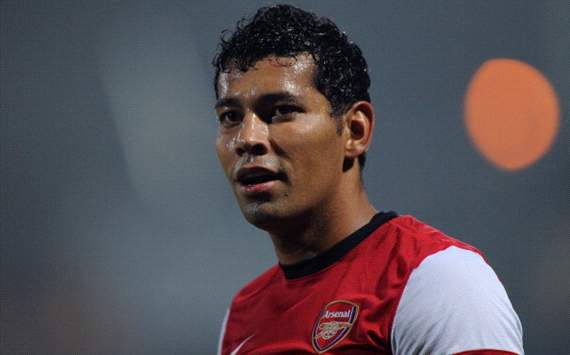 Hey, anyone else remember at the start of the season when everyone was quick to point out that Steve Bould had fixed Arsenal's defence? Like a dodgy overcharging mechanic, Bould has fixed nothing as this Arsenal defence were awful, just awful, in the 2-2 draw with Liverpool. Stats show that the Gunners have now made more errors leading directly to a goal than any other team in the EPL this season. For the first goal Thomas Vermaelen, easily this season's most regressed player, made a mess of clearing a routine cross, leading to Luis Suarez's opener. It was an error all too similar to the one in which Robin van Persie profited from back in December, and it's hard to believe that a defender supposedly of the quality of Vermaelen could again make such a poor mistake. For the second goal the walking disaster Andre Santos was to blame, as he let Jordan Henderson outmuscle him, something that was bound to happen considering the poor physical conditioning of the Brazilian. It is no surprise that Arsene Wenger swooped in to sign Spanish left-back Nacho Monreal on transfer deadline day, if he persisted with Santos in place of the injured Kieron Gibbs then it may have done major damage to their top four ambitions. As it is, the Gunners may still find it tough to finish in the Champions League spots considering the erratic form of a number of their backline!
Manchester City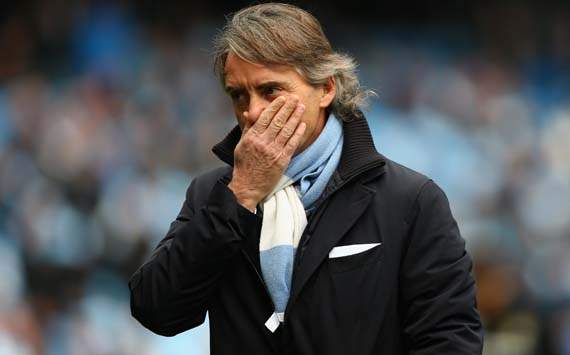 Harry Redknapp has ensured that QPR are no pushovers anymore, organising them defensively and making them hard to beat; but if City wish to retain the title then games such as this need to be won. Without Yaya Toure the team look increasingly short of ideas on how to break down their opposition, something that is not helped by Samir Nasri's infuriating ineffectiveness and Carlos Tevez's lack of form (he has no goals from open play in more than two months). I'm no particular fan of winger Scott Sinclair, but surely he deserved more than six minutes to make an impact when all other avenues of attack had been exhausted. City seem to be gambling on the fact that Manchester United will once again throw away a healthy lead this season, something I don't see happening.
Paul Lambert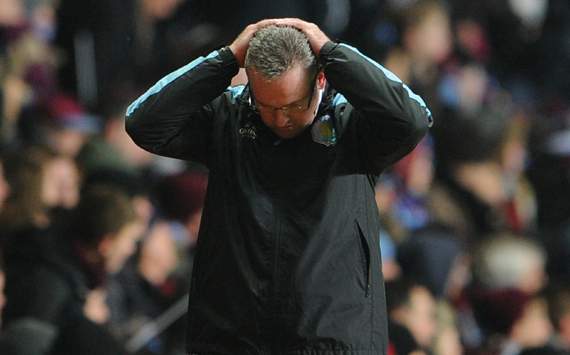 In Week 18 after Villa were humiliated 8-0 at Chelsea I wrote: 'For this result boss Paul Lambert needs to take his portion of blame. Lining up with three central defenders when Chelsea only play one man upfront meant that Villa were vastly outnumbered in the middle of the park.' It seems since then Lambert has learned nothing, as in five EPL matches he has stubbornly persisted with five at the back, picking up only two points as a result and conceding 13 goals! When your midfield contains such lightweight players as Barry Bannan, Ashley Westwood, Steven Ireland and Fabian Delph, it is tactical suicide to leave them outnumbered and instead play with five defenders. Villa fans may well be asking what the point of playing three centre backs is, if not even one of them can effectively track Newcastle's lone forward, Papiss Cisse, who all to easily escaped from Nathan Baker to open the scoring. After consecutive home defeats to relegation rivals Wigan, Southampton and Newcastle, Villa are well and truly doomed this season.
West Ham United
After a 3-1 defeat at Fulham it's one win in ten matches, only five points collected from a possible 30, six defeats in the last seven away fixtures and fewer away goals than any other team this season. The upcoming fixtures against Swansea and Aston Villa are becoming increasingly vital.
Johnny Heitinga (Everton)
His horrendous first touch two yards away from his own goal gave Shane Long the easiest goal he'll score all year and it also gave West Brom a route back into the game. Moments like this confirm why he is no longer an automatic first choice for the Toffees.