DEBATE
By
Keeshaanan Sundaresan
Datuk K. Rajagopal has officially announced the list of 26 players that have been called up for national team selection, ahead of their friendly match against Iraq on the 31st of January as well as their Asian Cup qualifiers against Qatar seven days later.
However, there were several surprises in the list of players that were called up. King Raja has been under intense pressure since the AFF Suzuki Cup, due to his selection policy, which fans claim is influenced by reputation rather than form. This time around, he seems to have responded to their cries with several interesting call ups.
Most noticably, skipper Safiq Rahim hasn't been called up to the squad and while many claim this has to do with his one match suspension for international fixtures, I think it also has to do with Safiq's lackluster performances in recent months. However, Kelantan's Norfarhan Mohammad has been given a call up for the first time in over five years, while ATM defenders K. Reuben and Amiridzwan Taj have also been given a shot.
Therefore, Goal.com Malaysia have taken the liberty of putting together a starting XI, based on Datuk K. Rajagopal's latest national team squad, that could revive the fortunes of our Malayan Tigers on the international front.
Formation: 4-4-1-1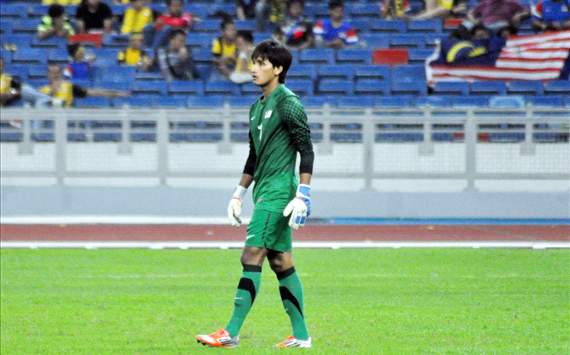 Well we all know what happened to Khairul Fahmi Che Mat during the AFF Suzuki Cup as he was dropped to the bench after their opening match defeat against Singapore.
Farizal Marlias
stepped up and was a revelation for the rest of the tournament. Besides these two names, Selangor's Norazlan Razali has also been called up.
But we still think that Farizal Marlias deserves a shot to continue impressing in between the sticks. He currently plies his trade with Perak FA in the Malaysian Super League and has looked very stable in between the sticks. Similarly, Khairul Fahmi has been solid as well but Farizal Marlias gets our pick in a very close battle with the Kelantan goalkeeper.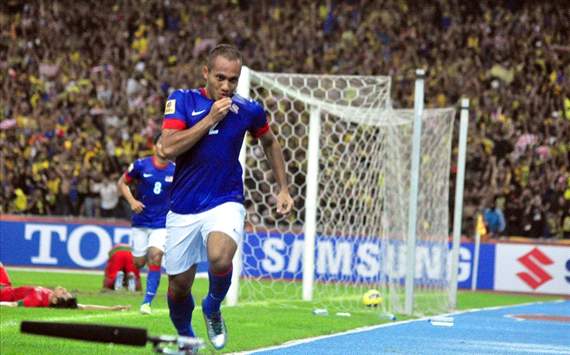 At right back, we have opted for the agility and resilience of
Mahali Jasuli
, who was arguably Malaysia's top performer during the AFF Suzuki Cup. Mahali has been very impressive with Harimau Muda A for quite some time and already has plenty of experience under his belt, which is exactly what Malaysia need for the AFC Cup qualifiers.
At the centre, our first choice is none other than
Fadhli Shas
. His partnership with Aidil Zafuan was very decent during the Suzuki Cup and despite his relatively young age, Fadhli looks a much more solid defender than most of the experienced centre backs within the nation. To partner him, we have gone with
Amiridzwan Taj
. Well we all know how Aidil tends to lose focus at times, and against top quality opposition, this could be catastrophic. But more importantly, Amiridzwan's physical presence and height should bode well with the opposition we are going to face. Qatar and Iraq have strikers that are pretty imposing physically, and the ATM defender would be a great plus point for us at the back.
For the left back position, there is only one name.
Asraruddin Putra
. His absence was sorely missed during the Suzuki Cup and now that we have him back to full fitness, there is no other candidate to pick on that position other than Asra.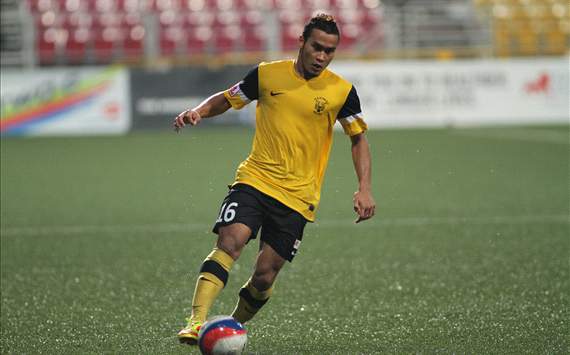 King Raja has plenty of options in midfield based on his current squad. However we have to look at the quality of the opposition that we are facing before selecting a starting eleven. Iraq and Qatar are two Middle East giants capable of providing us with a total footballing lesson, meaning that our selection has to be capable of containing their offensive department.
On the left flank, we have gone with
S. Kunanlan
over Azamuddin Akil just purely on recent form. Against sides like Iraq and Qatar, counter attacking opportunities will be absolutely essential and Kunanlan's pace will be vital down the left flank. Azamuddin could be a back up choice but considering that Kunanlan has netted two goals in Selangor first three Super League matches thus far, we have opted for him.
In the middle of the park, we have gone with
Shakir Shaari
of Kelantan, who was fantastic for Malaysia during the Suzuki Cup, before injury ruled him out of the semi final tie against Thailand. He is a player capable of keeping the Malaysian midfield ticking over by shackling and containing the opposition midfield. Beside him, we have opted for
K. Gurusamy
. He is another name that was missed at the Suzuki Cup through injury but is back to relatively full fitness now. With Shakir sitting in deep, Gurusamy will be able to exert his dynamism in the middle of the park.
On the right flank, only
Wan Zack Wan Haikal
fully merits a place. The Harimau Muda winger's pace and trickery will be a massive threat down the wing, and his combination with Mahali Jasuli will be vitally important as well. All in all, Wan Zack is the perfect man for the right wing.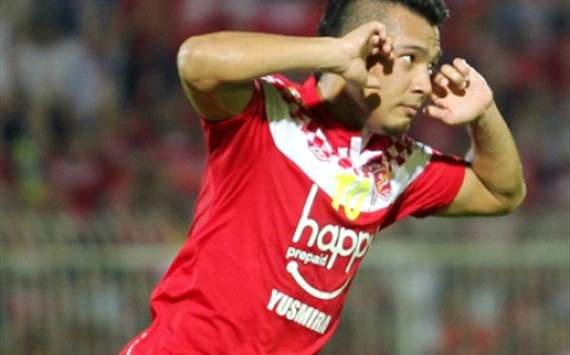 We all know that K. Rajagopal tends to favour the 4-5-1 formation when facing opposition that will look to dominate possession. However, we think that Rajagopal has selected a squad that will allow him to play a rather conservative but also deadly 4-4-1-1 formation. And to play in that hole behind the main forward, we have picked none other than Norfarhan Mohammad. The Kelantan man has been absolutely sensational for the Red Warriors throughout the last one or two years. His ability to drive the team forward is second to none and he also has an eye for goal from midfield.

But more importantly, we have gone with Norshahrul Idlan Talaha for the lone striker position simply because of his terrific compatibility with Norfarhan. One of the major aspects behind Kelantan's successful treble winning season last year was the understanding and combination between these two forwards. Since his move to the Soutern Tigers, Norshahrul seems a little subdued upfront but still always works hard to contribute. Thus, if we can revive the combination between both players, Malaysia could pose a real threat on the offensive. And do not forget that we also have Pahang's Fauzi Roslan, who could come off the bench and help.



Suggested starting Malaysia XI from Datuk K. Rajagopal's chosen squad


GOALKEEPER

Farizal Marlias
| | | | |
| --- | --- | --- | --- |
| RIGHT-BACK | CENTRE BACK | CENTRE BACK | LEFT-BACK |
| Mahali Jasuli | Fadhli Shas | Amiridzwan Taj | Asraruddin Putra |
| | | | |
| --- | --- | --- | --- |
| RIGHT MIDFIELD | CENTRE MIDFIELD | CENTRE MIDFIELD | LEFT MIDFIELD |
| Wan Zack Wan Haikal | Shakir Shaari | K. Gurusamy | S. Kunanlan |
ATTACKING MIDFIELD

Norfarhan Mohammad

STRIKER

Norshahrul Idlan Talaha


HAVE YOUR SAY


Do you agree with our suggested starting XI for Malaysia's upcoming friendly match against Iraq as well as their Asian Cup qualifiers against Qatar? If not, who should be there instead and which players should get the chop? How do you think Harimau Malaya should approach the monumental tasks ahead of them?
Let us know your views on the debate by posting a comment below or by engaging with us on
Facebook
and
Twitter
.