Redknapp the tactical genius, the play-maker Sunderland had all along, the worst 100th EPL appearance anniversary ever and some shocking left-backs are all covered this week
The English Premier League (EPL) returned for a week in between the FA Cup fixtures and it was a similar tale at the top of the table. Both Manchester clubs registered impressive victories that were in truth comfortable, while Chelsea followed up another great away performance with a unsatisfactory showing at home. At the bottom we saw signs of life at Reading and Queen's Park Rangers, while recent strugglers Aston Villa, Wigan and Newcastle all failed to pick up three points again. Let's see who were last week's Tops and Flops.
Tops
Harry Redknapp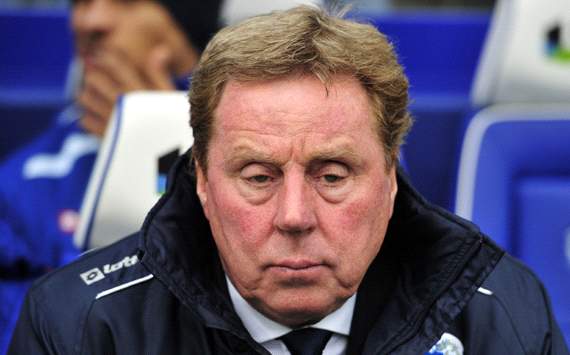 He is rightfully criticised at times for his lack of tactical awareness, after all in August 2010 he said: "Whether it is 4-4-2, 4-2-3-1, 4-3-3, the numbers game is not the beautiful game in my opinion. It's 10 per cent about the formation and 90 per cent about the players. Was it 4-5-1? Or 4-3-3? Does it really matter?" However in the last two matches against Chelsea and Tottenham, he has skilfully set out his team to frustrate the opposition, and got four points as a result. While Rangers ideally needed three points against Spurs, Redknapp rightfully recognised that it was an extremely difficult fixture, and set his team out in a cautious 4-5-1 formation. While the result of this was a poor spectacle and no shots at all on goal from his team, they secured what may turn out to be a vitally important point. In Redknapp's time in charge of QPR they have collected 10 points, the 13th best record in the EPL, and more importantly a previously porous backline has kept clean sheets against tough opposition in consecutive games. Reinforcements are on the way in the form of forward Loïc Rémy (already confirmed) and midfielder Yann M'Vila (rumoured), perhaps there is life in the Hoops yet.
Manchester United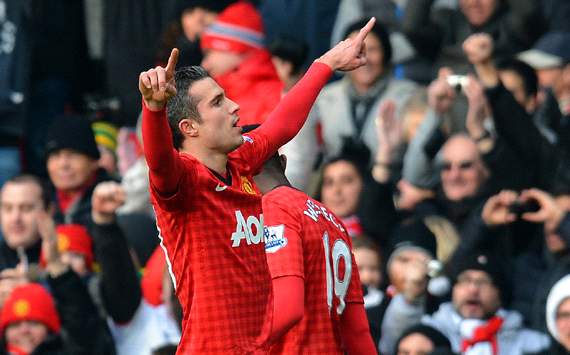 With another victory over heated rivals Liverpool, their eighth home win in nine over them, it means that the Red Devils reached their best ever points tally after 22 games of an EPL season. While the opposition provided to them by Liverpool wasn't exactly demanding, especially in the first half, it was still a significant victory in which they dominated possession, led by Michael Carrick, Tom Cleverley and Shinji Kagawa in midfield. Credit again needs to go to Robin van Persie who has now scored nine goals in his last nine EPL games, and has six goals in seven against Liverpool. So often he is the difference, and with him on form, title number 20 is on its way to Old Trafford.
Eden Hazard (Chelsea)
After a mid-season blip, the Belgian playmaker seems to be finding his form once again with two goals in two matches, and impressive performances in both games. At Stoke on Saturday he was subjected to probably the most physical game he has experienced in England so far, with the Potters obviously trying to disrupt his play with some hard challenges. But he overcame such tactics to continually link well with Juan Mata and Frank Lampard, and he managed to cap his performance with an exquisite 25 yard finish. On Thursday morning against Southampton reverted back to the Hazard we saw in the first few weeks of the season as he was direct in his running, always looking to take players on and he again took his goal well, with a composed finish after Ramires's effort came back to him off the bar. Things may not be looking too bright for the Blues recently, but with Hazard back to form and Mata and Demba Ba performing well, they still have a great chance to lift at least one trophy this season.
Southampton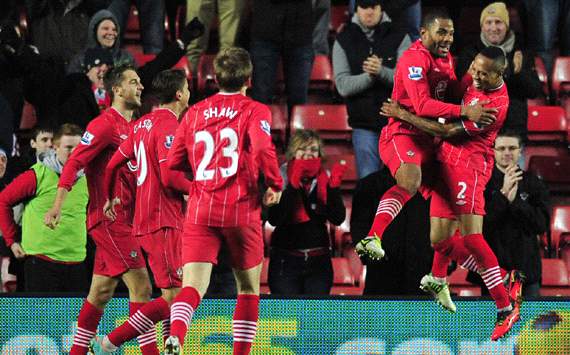 Four points from two away games which take them three points clear of the relegation zone, and two performances which demonstrate why it is unlikely the Saints will go down this season. While their victory at Aston Villa owed in large part to a dive by Jay Rodriguez, and some poor finishing by Villa striker Christian Benteke, it was a much needed first clean sheet away from home this season. And against Chelsea, all odds seemed stacked against them when 0-2 down at half time, as Chelsea had won 87 of the 89 EPL matches since 1992 in which they had been two goals up at the interval; yet they came back from the dead to rescue a point. With only two losses in their last 12 EPL games, after losing eight of their opening 10, it seems like Southampton have gradually adapted to life in the EPL and are set to stay.
James Morrison and Romelu Lukaku (West Bromwich Albion)
Quite how these two players ended up on the losing team is a mystery as they were magnificent throughout, linking up to devastating effect. Morrison assisted Lukaku for both of his goals in two of the five clear chances he created throughout the game, and he excelled playing in behind the big Belgian striker. Recent statistics have shown that this season the on-loan Lukaku has a better conversion rate and shot accuracy than his fellow Chelsea forwards Demba Ba and Fernando Torres, enjoy him while you can Albion fans!
Reading
In truth the Royals were hopeless for 80 minutes looking listless, sloppily losing the ball on numerous occasions and only making five tackles in the whole match. But with three goals in 10 minutes, they turned the game, and possibly their season around in the most unlikely of fashions. Indeed Reading became the only EPL in the last three seasons to win a game they were losing by two goals after 80 minutes. The worry for Reading is that even in the games they have won (against Albion, Everton and West Ham), they have been decidedly second best and fortunate to pick up all three points, so there is the argument that perhaps this is a squad that doesn't possess the required Premier League quality. But at least they have demonstrated real heart and fight, something that is much needed in any relegation battle.
Adel Taarabt (Queens Park Rangers)
While the stats against Tottenham make for bad reading: dispossessed five times, lost the ball another four times through poor control; for me it was a more mature performance by the Moroccan. He has often been seen as an enigma, someone capable of brilliance but a player that cannot be relied upon when things get tough. Here he again played in attack by himself as the false-nine, and throughout the game he never stopped working, even though he was offered very little support. If Taarabt worked as hard in every game as he has in the last two then he would be one of the leagues most sought after players for sure.
Stéphane Sessegnon and David Vaughan (Sunderland)
It can be argued that Sunderland's 3-0 victory over West Ham was as much about the "Pathetic (as said by Sam Allardyce)" performance by the Hammers as it was about Sunderland's good play, but it can't be denied that both Sessegnon and Vaughan were excellent here. In Week 15 I commented that there was a lack of creativity in Sunderland's midfield with players such as 'Cattermole, Larsson, Gardner, Colback just too slow, plodding and similar to one another.' I've been surprised that all season manger Martin O'Neill has failed to turn to David Vaughan, who showed in his time at Blackpool that he can be the deep-lying midfield playmaker that the team so desperately needs. O'Neill did grant him his first start on Saturday, and Vaughan responded with the best pass completion rate (89.9%) of any Sunderland player so far this season. As for Sessegnon, he has long been crucial to the Black Cat's form and their poor results earlier in the season can be directly associated to his poor performances. He now looks like the tricky, incisive, hard-working player that we saw last season; meaning Sunderland is no longer in any relegation trouble whatsoever.
Flops
Liverpool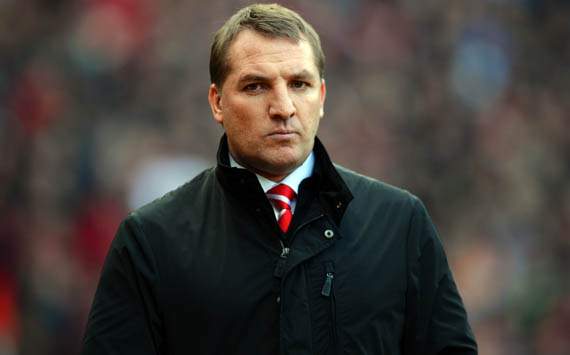 It was very nice of Liverpool not to bother turning up for Sunday's match until the second half, allowing United one of the easiest first 45 minutes that they will have all season. Opposition against United have often had the most success when putting their capable, yet somewhat lightweight midfield, under pressure. But in this match Brendan Rodgers midfield strangely sat deep and allowed the impressive Michael Carrick to dictate possession, as we know he can do if given sufficient time and space. Opposition have also succeeded in attacking the Red Devils, as shown by the 28 goals they had conceded in the league prior to this match. However Liverpool left their one true world class player, Luis Suarez strangely isolated, meaning he was unable to properly expose the sluggish central defensive partnership of Rio Ferdinand and Nemanja Vidić with his pace. Liverpool have failed to beat a team currently in the top half of the EPL this season, and with such negative tactics as they displayed on Sunday it is easy to see why.
Laurent Koscielny (Arsenal)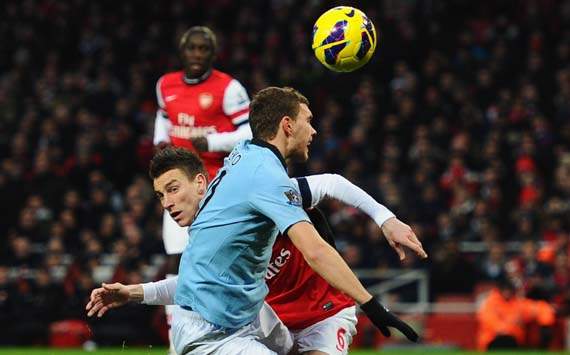 Perhaps it's not the best idea to try and rugby tackle the opposing striker, thus denying an obvious goal scoring opportunity with only 10 minutes gone, against the league champions. The penalty and red card were both justified and just highlighted the complete lack of intelligence demonstrated by Koscielny who let his team down. Going a goal down but still having 11 men for the next 80 minutes means you can get back into the game, coming back from a goal down and a man down with so long left to play is an almost impossible task. Only three Arsenal players (Patrick Vieira, Martin Keown and Tony Adams) have been sent off more in the EPL more than Koscielny, and his form has been largely disappointing for much of this season.
Aston Villa and Enda Stevens (Aston Villa)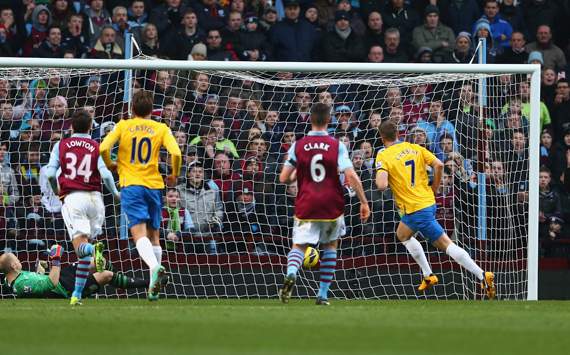 It's high time that manager Paul Lambert realises that a defence with an average age of 22 just isn't going to cut the mustard in the EPL. They have now conceded 19 goals in their last six matches and are without a clean sheet in seven, Saturday's abject defending in the defeat at home to Southampton exhibited why this is. Enda Stevens was the latest player to fill the trouble left-back berth after both Joe Bennett and Eric Lichaj have struggled massively in recent weeks. The 22 year old looked every bit the rookie who had previously only had six EPL games worth of experience as he was consistently caught up the field and out of position. And although the penalty awarded against him for the 'challenge' on Jay Rodriguez was incorrect, he demonstrated his inexperience by hesitating when he should have cleared the ball away. Lamberts youth project is admirable, but it's one that's destined to end in relegation if some experienced heads are not bought in to help. At this point, even the previously unpopular Stephen Warnock would surely be a better option at left-back.
Jay Rodriguez (Southampton)
One of the worst dives of the season against Villa, but you know what, he could just as easily be in the tops section as although the dive was cheating at its worst, it won his team a vital three points against a relegation rival. Until some stricter sanctions are bought against divers then expert players to carry on conning the referee, as the reward is higher than the risk.
Jonathan Walters (Stoke City)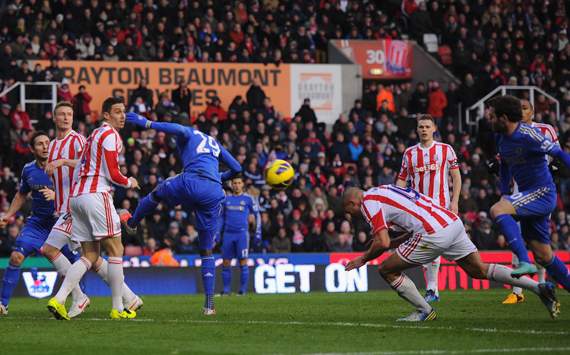 What a way to mark your 100th EPL appearance, with two own-goals and a missed penalty. The irony was that apart from those errors, Walters actually had a pretty good game as he was his robust and industrious strength throughout, but hey, no-one will remember that will they? On the bright side at least both of his finishes were great headers, now he needs to work on doing that at the correct end!
West Ham United
Only one point from their last five EPL away games, and they are goalless in four of those five games as the realisation that Carlton Cole in nowhere near the player that Andy Carroll is has kicked in. On Saturday pretty much only goalkeeper Jussi Jääskeläinen emerged with any credit, as there were a number of particularly poor performances. Unfortunately none more so than left-back Daniel Potts, who really did show his age (18) and inexperience (first EPL appearance) as he was badly at fault for Adam Johnson's goal after he failed to clear. A month ago Potts was on-loan at Colchester, highlighting just how stretched the Hammers squad is at the moment, if they don't want to ruin the promising early season form they displayed then some reinforcements need to be added over the next two weeks.