Mark Dawson looks at the end of the world as we know it, Chelsea the scrooges, the poor form of Wayne Rooney and QPR's board having their pants taken down
Christmas is just around the corner, but there wasn't much goodwill in the English Premier League (EPL) in week 18. Robin van Persie was erm….almost killed (according to Sir Alex) by Ashley Williams, Carlton Cole and Darron Gibson were given two very harsh red Christmas cards and Chelsea and Man City played the role of scrooges by whacking Villa for eight and robbing poor Reading at the death. Let's see who were the tops and flops of week 18.
Tops
Chelsea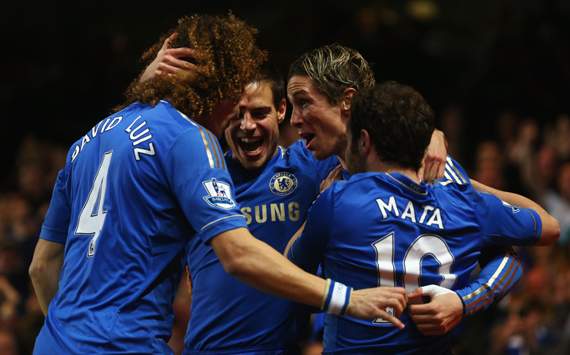 As poor and passive as their opponents were, you have to give credit to a team that can score eight goals a week after playing a fixture in Japan, and four days after a draining cup encounter at Leeds. Chelsea's midfield may not enjoy such time on the ball in future matches, but when given time and space they demonstrated just how lethal they can be, as they helped the team complete a massive 486 passes and take 26 shots. The movement of Frank Lampard, David Luiz, Juan Mata and Eden Hazard was exemplary throughout; while Victor Moses and the ever-improving Cesar Azpilicueta looked dangerous each time the ball reached them on the right flank. Possibly the most encouraging aspect of the whole game was again the performance of Fernando Torres, who looked distinctly Drogba-esque with his towering third minute header. The Spaniard is clearly enjoying life under the management of Rafael Benitez, he now has 59 goals in 84 EPL matches under Benitez, compared with 20 goals in 81 EPL matches under his five other managers. Amazingly, the perennially big spending Chelsea have only used 21 players so far in the EPL this season, the lowest in the league, which means that in January they will need to strengthen a thin squad if they wish to get back into the title race. With Daniel Sturridge on his way to Liverpool, and Torres at risk of exhaustion having played 26 matches this season already, a striker is desperately needed.
Romelu Lukaku (West Bromwich Albion)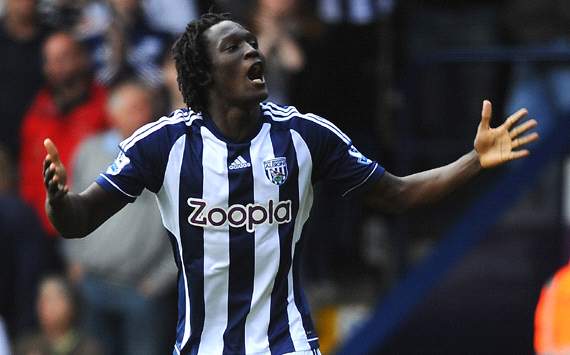 Or they could just recall Lukaku, their player on loan at Albion. He scored the winner in his teams much needed win over Norwich on Saturday, his fourth goal in only five starts this season! The goal itself really was reminiscent of Didier Drogba as he beautifully rose above Javier Garrido to meet Goran Popov's deep cross from the left-hand side. Throughout the game Lukaku was always threatening as he managed to find holes in the Canaries defence and register three attempts. Lukaku himself seemingly does not want to go back to Stamford Bridge any time soon as he recently commented "I've told them (Chelsea) I'm happy here (at Albion). I can learn here. I can improve here," an early Christmas presents for Baggies fans it seems.
Stewart Downing (Liverpool)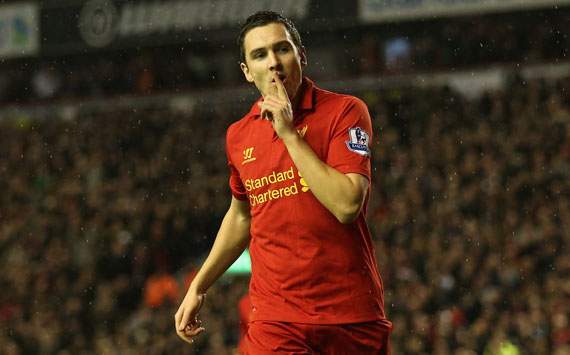 Last Friday was the day that many believed the world would end following the end of a 5,125-year-long cycle in the ancient Mayan calendar. I'm sure those who did believe in the imminent end of our world would have believed that it was happening, albeit one day late, as Saturday produced conclusive evidence of the end times! That evidence – Stewart Downing scoring his first EPL goal, and getting his first EPL assist for Liverpool…. in the same game! His first EPL goal in 19 months (or 45 games) for Liverpool finally came with his 83rd shot, as he broke two ducks which had shattered his reputation over the past two seasons. All jokes aside, Downing was never the incompetent player we've all made him out to be as his failure to score or get an assist in this time isn't all down to poor play, but can also be contributed to some bad luck, and some wasteful finishing by his teammates. On Sunday morning Downing put in a fantastic performance in his favoured right-wing spot with some incisive passing, creating five chances for his teammates. His disguised pass for Steven Gerrard's goal was exquisite and demonstrates the ability that Downing does possess, even if he does not display it regularly. Boss Brendan Rodgers has told Downing he can leave the club, after this performance there may be a few more interested clubs.
Shola Ameobi (Newcastle United)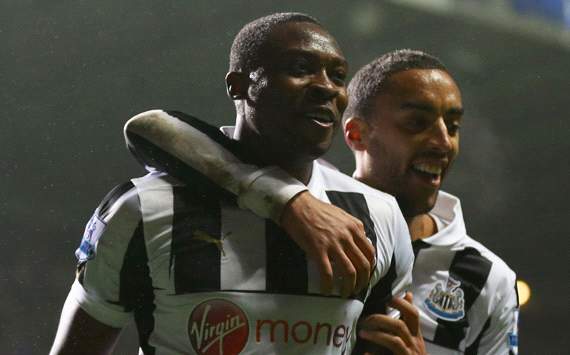 The Newcastle cult hero not only scored his first EPL goal in nine months, to give his team a vital victory, but he changed the course of the game. Coming on for the again ineffectual Papiss Cisse, who has regressed more than any player in the EPL this year, Ameobi gave his team some much needed attacking momentum. Statistics show that Newcastle have played the most long balls in the EPL this season, so it made sense to go route one towards the direction of Ameobi after their midfield had looked bereft of ideas for the first 60 minutes. In his thirty minutes on the pitch 'Big Shola' scored a brilliant individual goal, as well as winning a number of aerial duels and free-kicks for his team in dangerous areas. Ameobi may be 31, and incapable of playing every game, but for now he seems infinitely more effective that Cisse and has earned the right to feature more in the next few games.
Brad Guzan (Aston Villa)
Amazingly a keeper who conceded eight makes the tops list. He was the only Villa player who can be proud of his performance as if not for him, Chelsea could have hit over 10 goals easily. One of his seven stops was a penalty save from Lucas Piazon and he was not helped out by his decidedly inexperienced backline, he deserved better than to have to pick the ball out of his net so many times.
Arsenal
A tough 1-0 win away from home against a Northern side whilst not playing their best, is that what fans wanted when they chanted "we want our Arsenal back?" They now have seven days rest before they host Newcastle, and then they travel to Southampton; by the end of the holiday programme they may be the league's most in-form team.
Steven Pienaar and Leon Osman (Everton)
The two key players in Everton's win at West Ham, both were neat and tidy in possession throughout, they created four chances, two of which were converted for goals. Both players will need to continue to step-up in the absence of Marouane Fellaini and Darron Gibson.
Flops
Aston Villa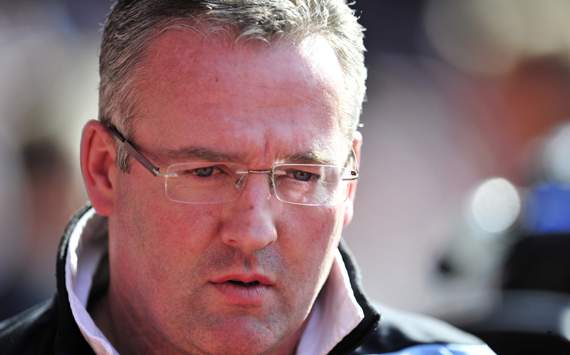 The first time in their entire top flight history of 3936 games that they have conceded eight in a game! Astoundingly this was the exact same line-up which defeated Liverpool 3-1 at Anfield last weekend, which was their youngest ever in EPL history at an average age of 23 years and 308 days. Well here's the thing with such a young team lacking any real experience (their oldest player Brett Holman is 28 and only has 13 EPL starts), at times they will show their naivety. Villa can be a dangerous side if they have something to protect, as demonstrated at Anfield, with young defenders who can throw their bodies in the way of shots and players, and quick midfielders and forwards who can counter-attack effectively. But if they concede first, like at the Etihad and Stamford Bridge, then things can get ugly. For this result boss Paul Lambert needs to take his portion of blame. Lining up with three central defenders when Chelsea only play one man upfront meant that Villa were vastly outnumbered in the middle of the park. Barry Bannan, Ashley Westwood and Holman were left exposed as they were tasked with competing with Lampard, Luiz, Mata and Hazard; who were all afforded so much time and space as the outmanned Villa midfield regularly stood off them. With the team 3-0 down at the interval, it was foolish of Lambert to stick to the same system and not offer any help to his midfield. Even worse with the score at 5-0, the Villa manager withdrew Holman to introduce young forward Jordan Bowery, leading to even less presence in the midfield, which Chelsea exploited to reach eight goals. Optimists may say that despite the score, it was only three points lost, but with such a battering their goal difference is now a league worst minus 17, something that is vital when fighting a relegation battle.
Wayne Rooney (Manchester United)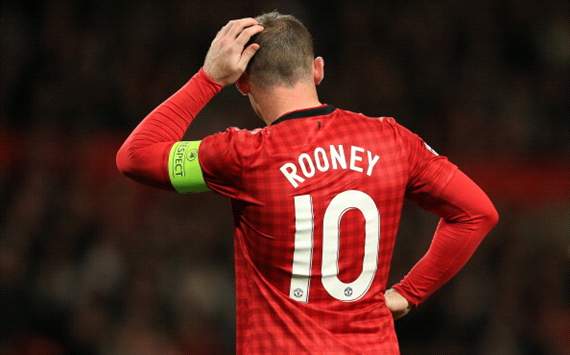 To say he had an off day may be a bit of an understatement. It is a modern mystery as to how a player of Rooney's ability can so frequently have games where he looks so sluggish, indecisive and wasteful in possession as he did against Swansea on Sunday. It was a performance strikingly similar to games against Everton and West Ham earlier this season, and also his international display for England against Poland last October where he looked off the pace. The good news for Rooney at the moment is that his place is unlikely to be severely threatened as neither Ashley Young nor Antonio Valencia are pulling up any trees, while Shinji Kagawa and Nani are still both out injured. However you do have to question why performances such as this are become more frequent for him, especially in the first half of this season.
Queen's Park Rangers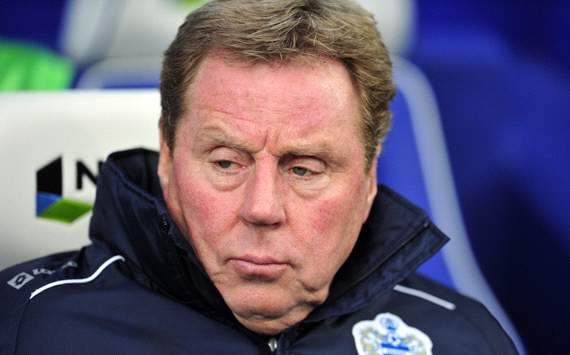 A 1-0 defeat at Newcastle may not seem like the worst of results, but this was a Newcastle team there for the taking. Without their two key players: Hatem Ben Arfa and Yohan Cabaye, Newcastle put Jonás Gutiérrez and Vurnon Anita on the wings to break down the Hoops, that went about as well as you would imagine. But instead of QPR looking to attack on the counter and snatch all three points, they seemed genuinely puzzled about what to do when they entered the Newcastle half, as if the rules of football had only just been explained to them before the match. If you want an explanation for why this is, perhaps look no further than Harry Redknapp's post match quotes: "We have a lot of average players at our club. There are a lot of players at this club who earn far too much money for what they are, far, far, far too much money for their ability and what they give to the club." Redknapp also said that the owners have had "their pants taken down in the past" by underperforming players on massive wages (José Bosingwa, Shaun Wright-Phillips, Djibril Cissé and Samba Diakité….I'm looking directly at you), it seems as if he is now realising the hopeless situation that Rangers find themselves in.
Fulham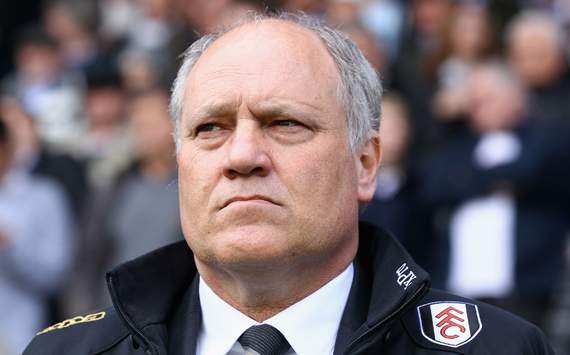 You always get the feeling that no matter how badly the Cottagers play, that they are never in any real danger of being relegated. But an abject performance in their 4-0 defeat at Liverpool, which could have been more if not for Mark Schwarzer's second half efforts, coupled with only one win in 10 matches means that Fulham fans may well be getting worried. Manager Martin Jol said "In May we played with Danny Murphy, Mousa Dembele and Clint Dempsey," on Saturday they played with 35 year old Giorgios Karagounis, converted right-back Chris Baird and converted left-back / left-winger Kieran Richardson in central-midfield. They made four tackles between them and unsurprisingly were out-passed and out-played. Granted, Jol is missing first team players such as Mahamadou Diarra, Steve Sidwell and Bryan Ruiz; but their replacements, including youngsters Ashkan Dejagah, Alexander Kacaniklic, Kerim Frei, Pajtim Kasami seem ill-equipped for the rigours of the EPL at the moment.
Nicky Shorey (Reading)
Reading came so close to snatching an unlikely draw at the Etihad, and they would have done if only Shorey had of headed away David Silva's 93rd minute cross instead of standing rooted to the spot and allowing Gareth Barry to head home. Unfortunately for Shorey, he only came onto the pitch in the 87th minute due to Ian Harte's injury, but it was his mistake which cost his team a point.
Andrew Taylor (Referee for West Ham United vs. Everton)
As someone who has refereed in the past, I know the horrible feeling when you make a terrible error. You think you have seen something but it's only when the 22 players around you and the spectators present react in complete disbelief, that you know that you've 'cocked it up.' That's how Andrew Taylor must have felt on Saturday after he dismissed West Ham's Carlton Cole for an innocuous high foot on Leighton Baines, which deserved no more than a free kick. However as a referee, even if you have made a mistake that makes you want to retreat into the ground, the worst thing you can do is 'even things up', e.g. give a similarly bad decision against the other team to make up for your first rubbish decision. That is what Taylor did on Saturday when he sent off Everton's Darron Gibson for a similarly inoffensive challenge on Mark Noble. Both managers agreed that the ref got it wrong, the crowd chanted "You're not fit to referee" and Taylor may well not be able to give out anymore of his Christmas Cards this Boxing Day off following his double gaffe.
John Arne Riise (Fulham)
Completely baffling as to how he let Stewart 'More left-footed than Leo Messi, Charles N'Zogbia and Arjen Robben combined' Downing continually cut-inside on his favoured foot. Continues the poor season that I believe the Norwegian is having, at 32 years old he commonly looks overwhelmed by the pace of the EPL.