So Malaysia's AFF Suzuki Cup campaign ended with a slight whimper after failing to retain ASEAN's biggest prize. National coach K. Rajagopal and his men may have failed to live up to the yardstick of retaining their title, but there were plenty of positives that could be drawn from this tournament. The Tigers showed resilience, plenty of fighting spirit and played some encouraging football to prove all is not doom and gloom, just yet.
Next up is the almighty task of qualifying for the 2015 Asia Cup, a target that was set in the aftermath of the country's 2010 Suzuki Cup victory. Faring up against Asia's household juggernauts such as Qatar and Bahrain may be a step too steep, but if Malaysia's recent performance against Indonesia and Thailand is anything to go by, the 'Harimau Malaya' are capable of giving their opponents a decent fight, and maybe even cause an upset. That being said, here are a few steps that can be taken to ensure Malaysian football ventures into greener pastures in the coming year.
Retain Rajagopal, For Now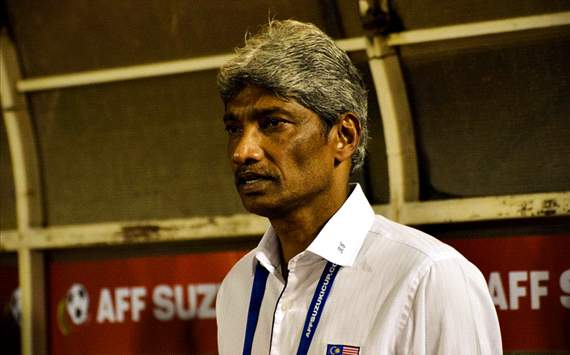 Despite all the ferment of King Raja's tinkering, he delivered when it mattered, rousing his boys to wins over Laos and Indonesia to make the semi-final of the Suzuki Cup. Save for injuries to key players and some debatable refereeing decisions, Malaysia would have been gearing up for a final showdown against Singapore. Many have argued that a new leader with a different approach needs to come in and revamp the national squad, but with the Asia Cup qualifiers barely two months away and no ideal replacement in place, Rajagopal should given the chance to navigate the country's challenge in the best way possible. Keep him until the qualifiers are over at least, post-mortem the results, and decide from there.
Keep the Current Pool Of Players/ Rope In A Select Few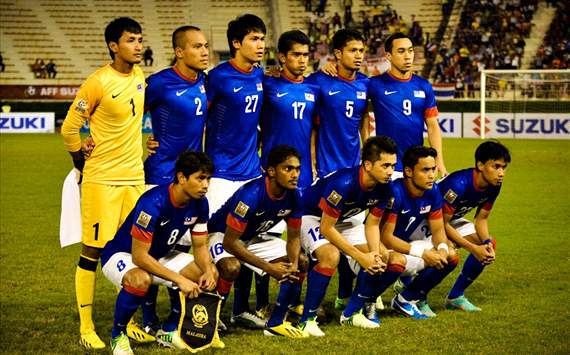 Apek, Farizal Marlias, Mahali Jasuli, Wan Zack Haikal, Gary Steven Robbat, S.Kunalan and Fadli Shas will be the nucleus of the national team for years to come. Rajagopal has to acknowledge that fact and bring out the best in this bunch for the upcoming Asia qualifiers and future tournaments. But there are plenty of other talents who deserve to be given the chance to showcase their ability. The Kelantan trio of Norfarhan, Badri Radhi and Nurul Azwan are definitely in with a shout to don the national colors, while promising young guns such as Nazmi Faiz, Afiq Azmi and Rozaimi, should be given serious consideration. Rajagopal should also keep a lid on experienced campaigners such as K. Gurusamy and S. Subramaniam to be considered for national selection once they recover from injuries. The national team has to be represented by the best crop of players, and there are not many better off than these names.
Play Genuine 'A-Class' Friendly Matches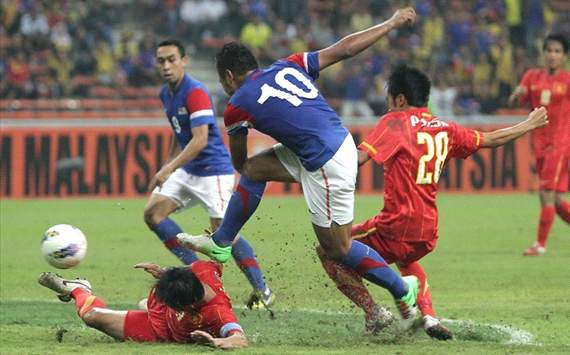 Let's face it, friendly matches against the likes of Vietnam and Bangladesh are pointless since these nations are no better off than us in terms of rankings and gameplay. We are playing Asia's top dogs very soon, so let's compete against worthy adversaries to test the waters and gauge our strength. Countries such as UAE and Syria would be ideal opponents for a friendly; they possess the same physique and technique as our opponents Qatar and Bahrain. That being said, any other unnecessary friendly matches right smack in the middle of the M-League season should be written off altogether.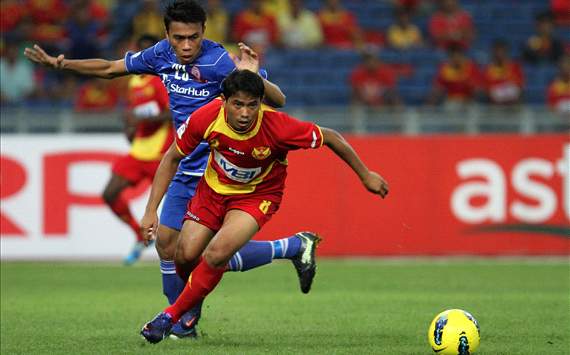 The FAM and its committee board has been vilified and told to step down many times due to mismanagement and poor planning, but here are some things they can do to redeem themselves somewhat. Firstly, keep the night matches. Almost all Malaysians clock the regular 9-5 and with the humidity and traffic congestion, it would be impossible to rush to the stadium after work. With plenty of league matches being held on Tuesdays and Fridays, night games would certainly draw more fans to the stadium.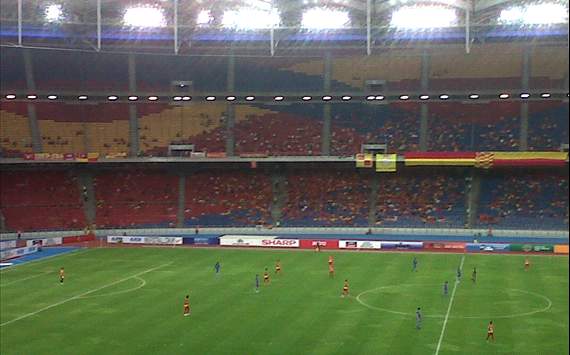 With a plethora of foreign and local star signings set to feature in the M-League next season, there will be plenty of support from local fans who will more than willing to flock to their nearby stadiums. The state of some of these stadiums however, leaves a lot to be desired. Cut up and uneven playing surfaces, plus the lack of floodlights will certainly destroy potentially cracking games and keep the fans away. This is where the FAM needs to come in. They need to work with the respective state FA's and clubs, and make sure every venue is in an acceptable playing condition. A good game of football can only be enjoyed if the players are allowed to play to their full potential, and that can only be done with a field that doesn't resemble a sawah padi.