Week 15 has come and gone. Manchester City remain undefeated, Manchester United remain unable to defend, Fernando Torres remains unable to score, Rafa Benitez remains winless and Arsène Wenger remains stressed in his oversized jacket. With all that being said, you can probably guess a good deal of who's in the Tops and Flops section for Week 15 of the English Premier League (EPL)

Tops
Michu (Swansea City)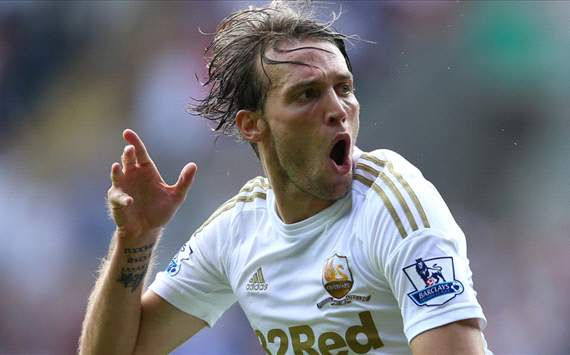 What is left to say about the Spaniard that hasn't already been said? Joint top scorer in the EPL already, Michu has scored nearly a goal every two games on average in all league competition since the beginning of last season (including his La Liga record). For both his goals against Arsenal on Saturday he was the personification of coolness, as he emphatically dispatched high pressure chances late on to win the game for his team. Whether it be playing behind the striker, or playing as a lone forward, Michu has demonstrated his ability and class on numerous occasions so far already this year. Quite why nobody else took the chance on a player who cost only (£2m / RM9.8m) is an utter mystery.
Norwich City
With their 2-1 victory over Sunderland, the Canaries moved up into 12th place and bring their unbeaten record in the EPL to eight matches, their longest such run in 23 years. Key to this success has been the defensive stability that manager Chris Hughton has bought to the team, they have conceded seven less goals than at this stage last season. Praise should also go to Norwegian midfielder Alexander Tettey, who after his inauspicious full debut in week seven at Chelsea, has started every game and played a key role in central midfield alongside Bradley Johnson.
Demba Ba (Newcastle United)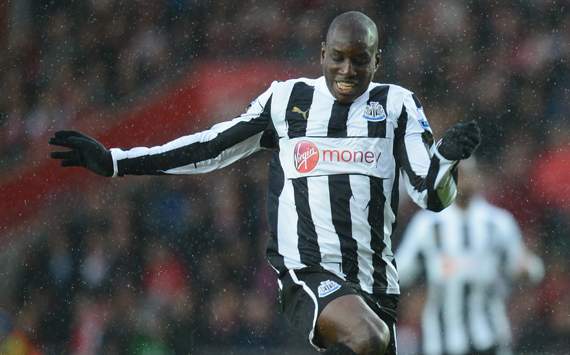 A rather routine two goals in a much needed victory for his team, but with them he becomes the first Toon player to score 10 goals for the club in consecutive seasons since Alan Shearer last did it eight years ago. Amazingly the striker from Senegal still has a clause in his contract allowing him to move for only £7.5m (RM36.8m), therefore he presents a cheaper than other forwards signed in the past 18 months such as Fabio Borini (£13.3m / RM65.2m), Jay Rodriguez (£8.7m, RM42.7m), Gervinho (£10.7m, RM52.5m) and Connor Wickham (£13m / RM63.8m). Considering he has scored 26 goals since the beginning of last season, Newcastle need to make sure they keep hold of him during January, as there will surely be desperate clubs in dire need of a striker (cough QPR cough cough) who will be happy to activate his get-out clause.
Swansea City
Saturday's win at the Emirates was less about the failings of Arsenal, and more about the superb performance of Michael Laudrup's Swans. I talked about their impressive recent form last week, but against Arsenal they were fantastic. Composed in possession, moving the ball forward with fluency and purpose, getting plenty of men in support of the ball in attacking areas; it's not often that Arsenal get so thoroughly outplayed on their home turf.
West Ham United & Mohamed Diame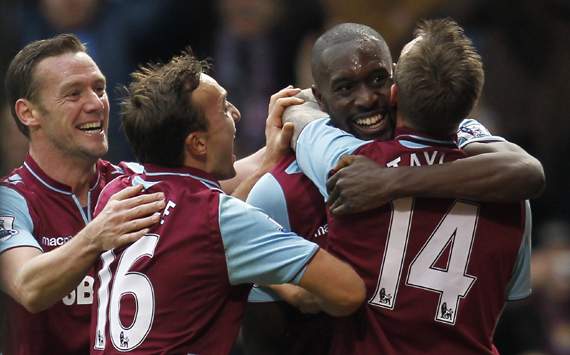 In my opinion, manager Sam Allardyce got his team selection badly wrong on Saturday, as he left out one of his most impressive performers this season, the robust Mohamed Diame, in favour of James Tomkins, who is a better central-defender than he is central midfielder. During the first half Tomkins illustrated the strange passiveness that you don't associate with Allardyce teams, as he stood off Chelsea players and allowed them time, as demonstrated by Juan Mata's goal where Tomkins failed to pressure or track the Spaniard. When Diame came on at the half, the whole tempo of the team changed. Whereas Tomkins registered no tackles or shots, Diame made five tackles and took three shots, one of which he scored from. Basically in the second half the Hammers bullied a strangely weak Chelsea team who are in need of some leaders to step up (see the Flops section).

Jamie Mackie (Queens Park Rangers)
A much more unglamorous striker than Djibril Cisse, but for me, far more the effective player. When you are down in a relegation dogfight you need players like Mackie who will work tirelessly for the cause, not individuals such as Cisse who are more interested in what their next hairstyle will be. Mackie scored his second goal in three EPL games to help QPR to a point vs. Aston Villa, more importantly he set an example for fellow players in the team of what is needed if the Hoops are to survive this season.
Stoke City
Unbeaten in five, four wins in their last five, up to ninth place above Arsenal and their victory over West Bromwich Albion was their first victory away from home against a team currently in the EPL since December 2011. Amazingly Stoke have now won their last four visits to West Bromwich Albion without conceding a goal, they seem to have the Baggies on psychological lockdown.
Flops
Chelsea & Fernando Torres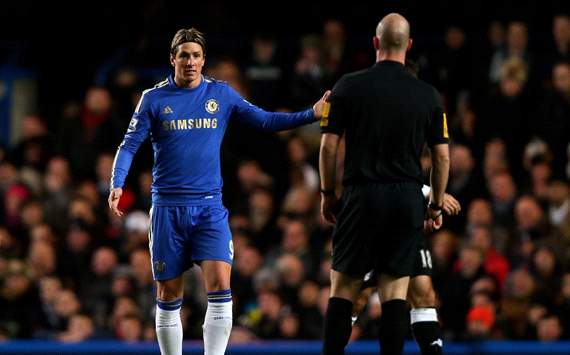 It really is crisis at Chelsea who have now failed to win in their last seven EPL games, their longest run without a win in the league in 17 years. In truth the Blues were impressive in the first half against West Ham, and should have had the match sewn up by half-time, certainly the ruthless Chelsea teams of years gone by would have done, but this is a Chelsea team lacking fight and lacking leaders. Like them or not, players such as John Terry, Frank Lampard, Michael Essien and Didier Drogba gave the Chelsea team a strong spine; they would not have been bullied as John Obi Mikel, Ramires, Juan Mata and Eden Hazard were in the second half. It can be argued that Mikel is meant to be the defensive shield for the team, the midfield enforcer, well this season he has registered fewer tackles per game than fearsome ball winners Zoltán Gera and Stephen Ireland (note the sarcasm). Furthermore 43% of the goals Chelsea have conceded in the EPL this season have been headers, a league-high, further demonstrating their softness. The team is not helped by Torres who has now gone 12 hours and 19 minutes without scoring. Teams such as Manchester United and Manchester City can both boast a quartet of strikers who each offer different qualities, United have Wayne Rooney, Robin van Persie, Javier Hernandez and Danny Welbeck; City have Sergio Aguero, Edin Dzecko, Mario Balotelli and Carlos Tevez; Chelsea have the misfiring Torres and the frustrating Daniel Sturridge (who has a hamstring injury in any case). No leaders, no strength in midfield and no in-form strikers, it seems a tougher job than Rafa Benitez first thought and at this rate lasting the season would be quite an accomplishment.
Arsène Wenger (Arsenal Manager)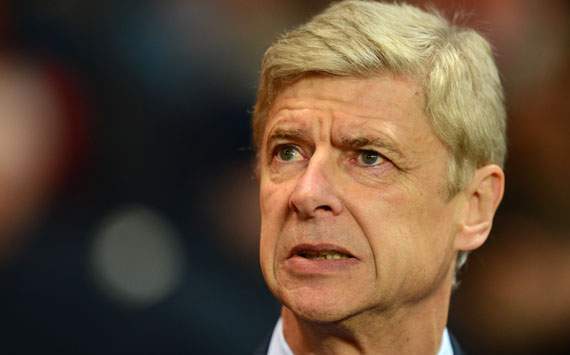 You get the feeling that the boo's that rang out from those Arsenal fans still remaining in the Emirates stadium at the final whistle of Saturday's defeat at home to Swansea were not just booing one result, even if they were comprehensively outplayed by an enterprising Swansea team. Rather they were booing the entire situation that has unfolded at the club over the past few years. However fans screaming at the top of their lungs that Wenger is out of touch and needs to go, only need to look at what happened to Liverpool once Rafael Benitez left. A team that were regular qualifiers for the Champions League went on to record finishes of 6th and 8th place and now look nowhere near finishing in the top four. A similar fate could befall the Gunners if they remove a hugely successful manager who has demonstrated that he is able to take teams to the '4th place trophy.' But there is no denying that in recent years Arsenal have failed to progress in the manner their fans would expect. Every summer the club seems to sell its best players (Fabregas, Nasri and van Persie over the last two years), there are big contracts given to average players who then cannot be sold (list includes Sébastien Squillaci, Johan Djourou, Marouane Chamakh, Park Chu-Young, Nicklas Bendtner and Denilson), important players contracts are allowed to enter into their final year (Theo Walcott being the latest example), the team lacks on the field leaders in the mould of Tony Adams and Patrick Viera, and injury prone players such as Tomáš Rosický and Abou Diaby are often heralded as the solutions to all the clubs problems, before promptly getting injured again. So Arsenal fans do need to be careful what they wish for, if Wenger exits then the club will be at risk of slipping out of the top four and the Champions League. But the current situation of the club not competing for major honours (no trophies in seven seasons) and selling their best players is one that fans surely won't put up with forever.

The Manchester United Defence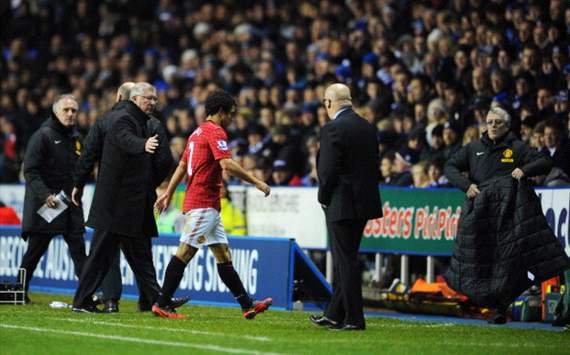 Another defensive horror show for the Red Devils, who had never before conceded three goals within the first 24 minutes of a match in the EPL. In fact United have now conceded the first goal of the game 10 times this season, more than any other team. I obviously spoke too soon in my praise of Rafael last week as I said "he is one of the mainstays of the United defence and performing commendably", well on Saturday he lasted only 31 minutes, as he was bought off by Sir Alex after being beaten time and time again by Reading winger Jobi McAnuff. While the decision to bring off the already yellow carded Brazilian was a good one by Fergie, again I have to question the decision to persist with Anders Lindegaard in goal. My goalkeeping friend was quick to message me and offer his own insight into Lindegaard, stating that while he is in the team because he is supposedly the "safer" pair of hands, he doesn't inspire any confidence within his defence as he is far too passive, preferring to remain on his line rather than to come and claim crosses. For Reading's second and third goals, both almost identical headers, the ball was crossed into the six-yard box, but Lindegaard stayed blocked in on his line, demonstrating no self-assurance to come and punch / catch the ball. Because of their array of attacking talent this season, United are continuously digging themselves out of the holes that they are getting in. However if they cannot improve defensively, then I'm not sure if they can wrestle the title from their noisy neighbours.
Martin O'Neill (Sunderland Manager)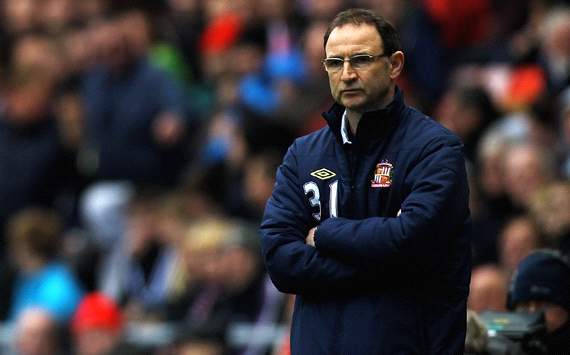 The Northern Irishman just doesn't look like the same enthusiastic and fiery character of years gone by, indeed he seems a man confused on why his team is performing so poorly. It hasn't just been this season that has been poor for O'Neill, dating back to last season his team have won just two of their last 22 EPL games, and both of those victories came over teams who had gone down to ten men (Wigan and Fulham). In his time at Aston Villa, O'Neill was well known for barely rotating his team, instead playing the same players week in and week out. Well he seems to be doing the same at Sunderland, barely straying from a core group of players (such as: Craig Gardner, Carlos Cuéllar, Jack Colback, Adam Johnson, Sebastian Larsson, Lee Cattermole, James McClean and Stéphane Sessègnon), no matter how badly they perform. Considering how poorly the team has played this year, squad members not being started such as Louis Saha, Ji Dong-Won, David Vaughan, Fraizer Campbell and Connor Wickham must be wondering exactly how bad the situation has to get for them to be named in the starting 11. For me the main problem with Sunderland is their lack of creativity, they have a tremendous finisher in Steven Fletcher but have scored a league low 10 goals; the players in their midfield (Cattermole, Larsson, Gardner, Colback) are just too slow, plodding and similar to one another. Quite why O'Neill decided to get rid of two of the pacier and more dynamic players at his disposal in Kieran Richardson and Ahmed Elmohamady is beyond me. The squad that O'Neill, and his predecessor Steve Bruce have moulded at great expense looks painfully average, and is over reliant on a few key players who have not performed to the levels expected this season (including Johnson, McClean and Sessègnon). The question is, does O'Neill have the desire, the tactical knowledge and the ability to find players who can get them out of the mess that they are in?
Matthew Kilgallon (Sunderland)
Even for a centre-back it was a terrible open goal miss, which would have rescued an important point for his team.
Rob Green (Queen's Park Rangers)
Any chance he had of dislodging the in-form Julio Cesar slipped through his hands, much like Aston Villa's Brett Holman's saveable shot which Green should have claimed.
Carlos Cuellar (Sunderland)
Many Aston Villa fans were displeased when the versatile and popular Spaniard was allowed to leave Villa Park for free in the summer, however the judgement of Villa management seems to have been correct thus far. In Monday morning's game it was Cuellar who was culpable for both goals. For the first goal he failed to head clear Robert Snodgrass's delivery, succeeding in only diverting it with his arm to Sebastian Bassong at the far post. For the second goal I've seen people run faster in a swimming pool, as he tried to catch up with Anthony Pilkington, who then all too easily cut inside Cuellar to fire home. To continue my earlier critique of manager Martin O'Neill, since he has been at the club he has signed Wayne Bridge, Sotirios Kyrgiakos and then Carlos Cuellar to strengthen his defence; signifying that he is only familiar with players who have recently plied their trade in the EPL and that he is unable to effectively scout and unearth players from other nations. Well I'm afraid unless O'Neill and Sunderland strengthen a mediocre defence containing the likes of Cuellar, Phil Bardsley, John O'Shea, Matthew Kilgallon and Titus Bramble, then Sunderland may well continue to be trapped in a relegation fight.
Reading
They have thrown away 17 points in the EPL this season, and it is for that reason, barring a miracle, that they will be playing Championship football next season.