Without any Champions League, Capital Cup or International action midweek, all twenty English Premier League (EPL) teams again took to the field. Let's see who were the latest tops and flops from the midweek action.
Tops
Mousa Dembélé and Gareth Bale (Tottenham Hotspur)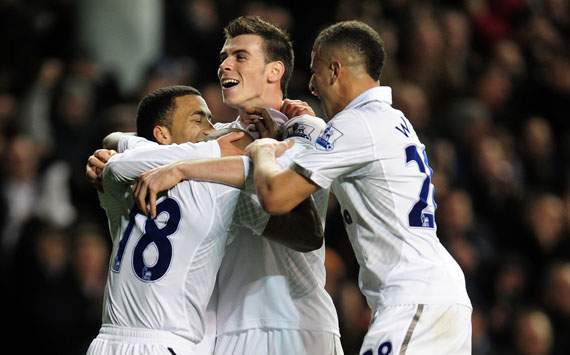 Tottenham are unbeaten in the seven EPL games in which Mousa Dembélé has featured for them this season (winning six and drawing one) and it is easy to see why. Against Liverpool he was again one of Spurs most influential players recording more passes than any of his teammates, as well as five tackles. While Tom Huddlestone may not be too shabby a replacement, he is nowhere near a player of Dembélé's quality, in fact despite playing less minutes in the EPL this season, Dembélé has made more tackles, interceptions, successful passes and has scored more goals than Huddlestone. It is apparent already that Tottenham's season hinges on the fitness of the dynamic Belgian. As for Bale, unbelievably his assist for Aaron Lennon's goal was his first assist this season in the EPL, after he had registered 10 last year. The run demonstrated just how unstoppable Bale can be when he accelerates into space, the two players he left on the seat of their pants were England internationals Glen Johnson and Steven Gerrard, and he also made Joe Allen and Martin Skrtel look as if they were running through mud as he waltzed past them. He then followed that up with his first goal direct from a free kick in over five years, which turned out to be the winner. Bale producing games like this are vital if Spurs are going to get back into the top four and once again taste Champions League football, you get the impression that if they don't, he may not hang around for too much longer.
Swansea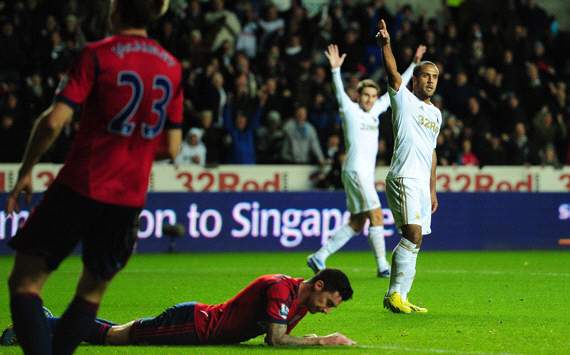 Registered a massive 622 successful passes in their 3-1 victory over high flying Albion, more than double the amount than their opposition. There was early season talk of unrest within the club, with some of the players apparently unhappy at manager Michael Laudrup's training methods, but impressively the team now have six more points and seven more goals than at the same stage last season. So many Swansea players have been in good form this season. Goalkeeper Gerhard Tremmel has been a more than capable deputy for injured keeper Michel Vorm, and he has saved 85% of all opposition shots on target. Bargain of the year Michu has now scored eight goals from only 14 shots on target this season, and has seamlessly slotted into a centre forward role taking over from the disappointing Danny Graham, on Wednesday the Spaniard amazingly completed all 23 of his passes successfully. And summer signing Pablo Hernandez is showing real signs of growth, he created four chances, attempted a massive 13 crosses and assisted one goal in an exciting performance where he linked seamlessly with young left-back Ben Davies. Second season syndrome seems a distant worry at this rate.

Theo Walcott (Arsenal)
Give this man a contact! Despite starting less than a third of Arsenal's EPL games this season, he has scored or assisted a third of his team's goals. His movement and finish for his goal in the 1-1 draw with Everton last Wednesday was fantastic, and when you see ability such as that it defies belief that so many times this season he has been left to kick his heels on the bench while players such as Aaron Ramsey get the start. In fact the Gunners have only won two of the last 11 EPL games started by the Welshman Ramsey, while since the beginning of last season they have won 60% of games started by Walcott. Yes Theo can be maddeningly inconsistent, but he is certainly a much more capable player than the likes of Ramsey or Gervinho. Arsene Wenger surely cannot afford to let another key player leave.
Manchester City Defence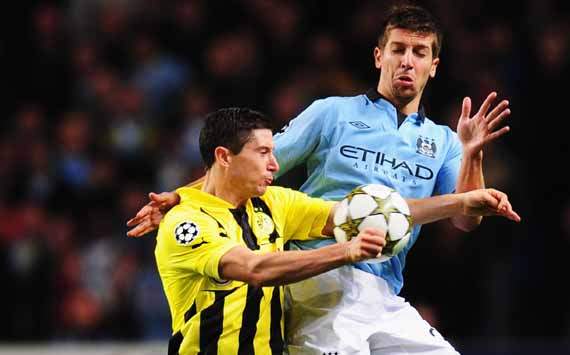 On Wednesday they were helped out by some poor finishing by the usually reliable Arouna Kone of Wigan, but it means that they have kept a clean sheet in five of their last six EPL matches, after failing to do so in seven of their first eight matches this season. In fact, in the seven games Matija Nastasic and Vincent Kompany have played together in, City have conceded just two goals, thus rendering Joleon Lescott unnecessary. Such defensive solidarity is vital when you remember that last year's title was won on goal difference, and considering that their biggest rivals Manchester United have been so leaky at the back so far this season. City are now the first team in EPL history to remain unbeaten in their first 14 games in back to back seasons, if they can continue to keep things tight at the back then they will give themselves every chance to retain their EPL crown.
Kyle Walker (Tottenham Hotspur)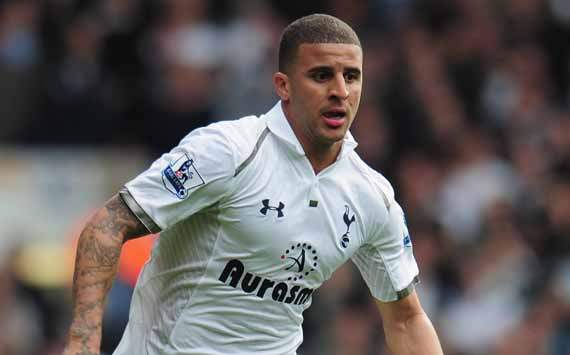 What Walker lacks in positional awareness he often makes up for with his speed, and this was none more visible than against Liverpool. In the 13th minute Luis Suarez expertly threaded a through ball onto the onrushing Jose Enrique, many full-backs would have been too slow to deal with this pacey move but Walker recognised the danger, sprinted back with Enrique, dispossessed the Spaniard before diving at Jordan Henderson's follow-up effort. Then in the 36th minute he again demonstrated his pace in clearing a goal-bound Suarez effort off the line. As mentioned, Walker's positional awareness is something he needs to work on, early in the second half he was almost caught too far up the pitch as his team lost possession, but once again he was rescued by his pace, as he was able to get back and cut out Enrique's knock-down. It was a welcome return to form for the young full-back who earlier this season looked jaded after almost two years of non-stop football.
Gareth Barry (Manchester City)
The ever reliable midfielder picked up two rare assists on Wednesday night at Wigan and continues to be a steady presence in the City midfield. Often unglamorous, his job is to keep things simple and allow the flair players on his team to pour forward. But it's a job he does well, and considering the struggles so far this season of Jack Rodwell and Javi Garcia, Barry looks set to continue staying firmly entrenched in Roberto Mancini's team.
Aston Villa
A vital vital win over fellow strugglers Reading, it wasn't pretty, but was three points for the Villains none the less. Belgian Christian Benteke has been a revelation for them this season and offers so much more than out of favour striker Darren Bent (physical strength, workrate, ability to hold the ball up). Villa's starting line-up against Reading had an average age of 23 years and 324 days, their youngest in EPL history, so there is much optimism for the future – if they can claw their way to survival this year.
Rafael (Manchester United)
Made four four tackles, five interceptions and created three chances against West Ham, at the beginning of the season the Brazilian was seen as a defensive liability after his shocking Olympic Football final performance – now he is one of the mainstays of the United defence and performing commendably.
Flops
Chelsea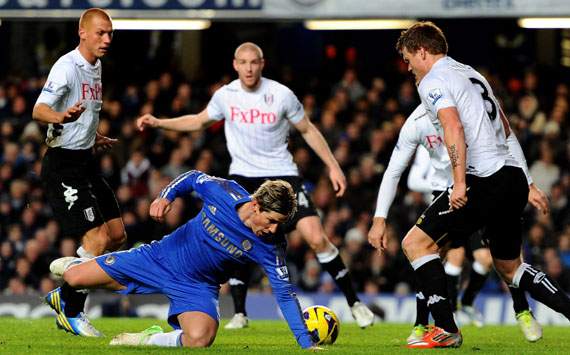 Perhaps not a good idea by Roman Abramovich to change managers so close to a difficult home double header against Manchester City and Fulham. It is the first time the Blues have drawn two successive EPL games 0-0 since September 2004, and the first time they have failed to score in back to back home games since September 2007. It is now officially Chelsea's worst point total after 14 games since Roman Abramovich has been at the club. When asked if his new team could still win the EPL, manager Rafael Benitez replied "Why can't we?" But I'm afraid considering the regular upheaval within the club and the constant struggles of striker Fernando Torres (not scored in 638 EPL minutes), Benitez and Abramovich have no chance of getting their hands on the EPL trophy this season.
Jordan Henderson and Stewart Downing (Liverpool)
How Liverpool fans must wish that they had the £40 million pounds back that they spent on this pair last summer. While Downing should have done more to stop Tottenham's first goal as he failed to track Aaron Lennon, Henderson should have drawn his team level soon after when faced with an open goal from 20 yards out. When you think of midfielders signed over the last 18 months that were cheaper than both of these players then it really does make the eyes water: Yohan Cabaye (£4.3m), Santi Cazorla (£16.5m), Shinji Kagawa (£17m), Clint Dempsey (£6m), Mousa Dembele (£15m) and Michu (£2m) could have each been purchased with change to spare. Instead Liverpool are stuck with a winger who cannot beat a man so he is played in defence, and a midfielder who cannot score or create – but does run around a lot!
Brendan Rodgers (Liverpool)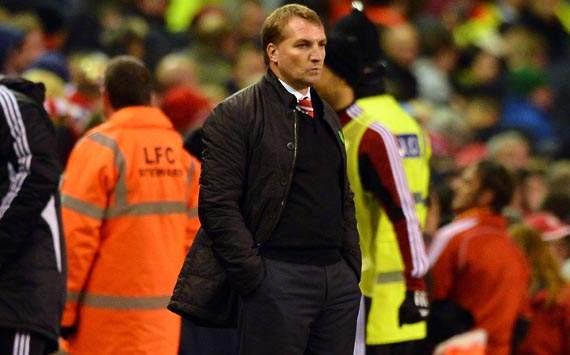 I appreciate that Rodgers has a big job on his hands in transforming the club after they wasted so much money last summer, and I appreciate that it is not a job that can be done overnight – it will take time. But you have to question the wisdom of playing Stewart Downing, a player who has always been a winger and has never shown any particular defensive qualities, as a left back when better options were available (including Glen Johnson and Jamie Carragher). The same can be said of starting Jordan Henderson when players such as Jonjo Shelvey and Nuri Şahin are sat on the bench. The ability to rotate your squad is important, especially considering the fact that Liverpool have already played 25 matches so far this season, and Rodgers has recently talked about "mental fatigue" setting in on some of his players – but I'm still not sure that excuses him starting both of these players in two matches in four days. The fact remains that Liverpool have picked up only five points from a possible 27 against current top-half sides this season, that figure, rebuilding or not, is unacceptable.
Javi Garcia (Manchester City)
Garcia isn't a bad player, but on Wednesday it was a bad performance by a player who obviously has yet to fully get to grips with the pace of the EPL. Four times in total he was dispossessed when put under pressure by David Jones and Franco Di Santo, allowing Wigan to break forward with pace. The biggest surprise was that he lasted as long as 59 minutes on the pitch.
Steve Clarke (West Bromwich Albion)
In Week 11 I wrote that Clarke's decision to drop the in-form Peter Odemwingie who had just scored two goals in his previous game, made barely any news as Albion won without him at Wigan, with Shane Long and Romeo Lukaku leading the line then. It has been a hallmark of Clarke this season, to rotate between his three strikers. While his approach of selecting the best striker for a particular opposition can be admired, leaving out a player such as Shane Long as he did on Wednesday at Swansea, has to be questioned. Long has been one of the best strikers in the EPL this season, so to leave him out of the line-up, and not even introduce him as a substitute was an extremely puzzling decision. His replacement Lukaku did manage to score, but was often isolated and could have really done with a player such as Long playing alongside him. Swansea registered a massive 65% of possession against Albion, perhaps the tireless workrate of Long would have meant that Albion could have pressured the ball higher up the pitch, ensuring that the Swans would not so easily have been able to pass the ball out from defence as they so like to do.
Newcastle
The Magpies now have the same amount of points (14) at the same stage as in their relegation year in 2008/09. The most worrying thing about their slump is that the attractive football that the team played last year, and is capable of playing, seems to have vanished. At Stoke on Wednesday, Newcastle played 64 long balls, 10 more than Stoke. I mentioned in my last column how much they are missing playmakers such as Hatem Ben Arfa and Yohan Cabaye, but all teams suffer injuries at some point during the season. It is now up to Alan Pardew to start showing that he deserves the eight year contract he was recently awarded, a home match against Wigan this Monday will be a good place to begin.
Ali Al Habsi (Wigan Athletic) and Paulo Gazzaniga (Southampton)
Two poor goalkeeping errors which cap off a pretty poor week for both custodians who also struggled in week 13. Al Habsi has demonstrated his pedigree before, so his spillage of Gareth Barry's shot, leading to Mario Balotelli's opening goal, will mean that he won't lose his place. But as for Gazzaniga, allowing Robert Snodgrass's free-kick to squirm under his body causing Norwich to draw level may well mean a return to the bench for him, and a chance for Artur Boruc or Kelvin Davies to return in Saints ongoing keeper carousel.