The one thing it didn't rain in the English Premier League (EPL) last weekend, was goals. Uncharacteristically three matches finished goalless as teams such as Liverpool, Arsenal, Manchester City and Chelsea failed to score. However there were still several headlines as West Bromwich Albion continued to defy the odds, a Spaniard (no not that one) scored a hat-trick for his team, Manchester United again came from behind to win and Everton once again threw away points. Let's see who were the tops and flops in Week 13.
Tops
Anderson (Manchester United)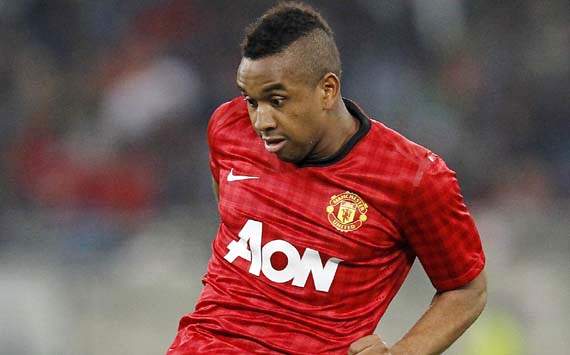 The 24 year old has shown glimpses
of his prodigious talent in the past, however it has been frustratingly infrequent and he often resembles someone training for an eating contest rather than a professional athlete.
But in his 31 minutes on the pitch on Saturday he transformed the game for United as he continually drove forward with purpose. There is no doubt that Anderson has been afforded plenty of opportunities by Sir Alex Ferguson in his six seasons at Old Trafford, which he has failed to take advantage of. But given how slow and disjointed the United midfield have been in recent weeks, it seems as if the Brazilian must now be given a chance to start and finally prove himself as a viable replacement for the likes of Paul Scholes and Ryan Giggs. Sir Alex said as much after the game, "I thought Ando won the game for us. His performance was outstanding. He took the game by the scruff of the neck and he was so positive and determined in his play that he picks himself on Wednesday." So the enigmatic midfielder with have his opportunity on Wednesday vs. West Ham, now it's up to him to take advantage of it.
Stoke City
Credit where credit is due, the Potters are often quite superb at home and have made the Britannia Stadium one of the most difficult grounds to play at in the EPL. Saturday was their 13th EPL home match unbeaten, a run which stretches back nine months. Their victory on Saturday was an illustration of what Tony Pulis's team does best as they continually attempted crosses (33 in total), dominated Fulham in the air (won 63% of headers across the game) and never stopped pressurising them all over the pitch. Fulham manager Martin Jol remarked after the game, "we said it before the game - they try to bully teams and they bullied us" - bully them they certainly did! When Stoke's game plan clicks on every level it is extremely difficult to stop, and Peter Crouch who gained the assist for Charlie Adam's goal is a man reaping the benefits, he now has won 119 aerial duels this season, the most in the EPL. Whether you like their style of play or not, you have to admire the work done by Tony Pulis and his team who now have the second best defensive record in the league. They have established themselves in the EPL over the last four seasons and look almost certain to remain in the league once again, a highly impressive feat.
Gaston Ramirez (Southampton)
Many including myself questioned whether spending £12m on the talented Uruguayan playmaker was such a good idea, when a more pressing need was strengthening a defence containing Jos Hooiveld, however his performance on Sunday showed everyone just why chairman Nicola Cortese was so eager on such a marquee signing. Lining up just behind lone forward Ricky Lambert, Ramirez linked up beautifully with Lambert, Adam Lallana and Jason Puncheon, and he skilfully drifted both left and right meaning that Newcastle were often unable to pick him up. An undervalued asset of his game is his work rate, and on Sunday he demonstrated this as he worked back to pressure Newcastle players winning five tackles. He got a goal and an assist, was fast to react, good in possession and displayed quick feet; suddenly the season looks brighter for the Saints.
Jonny Evans (Manchester United)
A beautiful display of wanting to win the ball more than the opposition as he headed home United's equaliser and changed the course of the game. Evans is a player who rarely gets the credit he deserves, but he has developed into an extremely reliable player over the past 18 months. With Nemanja Vidić missing 33 of the last 37 EPL matches, Rio Ferdinand noticeably declining and persistent fitness issues plaguing Phil Jones and Chris Smalling, Evans has been a reassuring presence at the heart of the Red Devils defence. And while United's defence is certainly not as watertight as in years gone by (they currently have the 11th best defensive record in the league), without Evans it could be so much worse.
Jordi Gomez (Wigan Ahletic)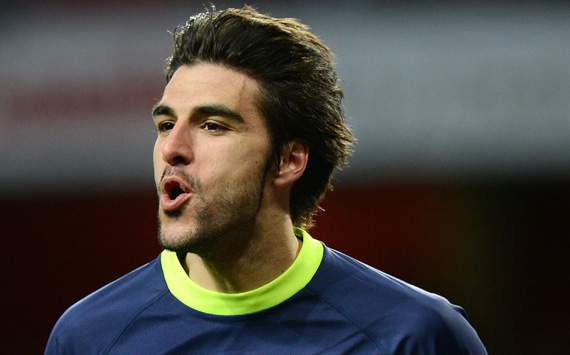 The perfect hat-trick from the Spaniard who scored with his left foot, right foot and his head in Wigan's 3-2 win over Reading. The midfielder, who made only his third EPL start of the season, was excellent in breaking forward and supporting strikers Arouna Koné and Franco Di Santo as he managed nine attempts on goal as well as creating four chances. For his 93rd minute winner he demonstrated not only great desire to get into the Reading area, but also great composure to finish the opportunity and secure the three points for his team. The challenge is for Gomez to secure his place in the team and to improve on a goal scoring record which read seven goals in 73 EPL games before Saturday, am amount which isn't nearly good enough for a player of his ability.
Jack Cork (Southampton)
It's no surprise to me that Southampton's recent upturn in form (one draw and two wins in their last three) is in no small part thanks to the return of the young central-midfielder from an ankle injury. Cork isn't the most flashy player, but he is a calming influence in the middle of the park, keeping things simple and providing the much maligned Southampton backline some protection alongside Morgan Schneiderlin, something that lightweight midfielders such as Steven Davis and James Ward-Prowse are unable to do. Sunday was the Saints first clean sheet this season (they became the last of the 20 EPL clubs to register one), and their expansive style of play means they will always run the risk of conceding goals, having a player like Cork in the team is vital to help give them some added solidity.
Southampton
Two tremendous performances, and victories, within the space of a week. The attacking quartet of Ramirez, Lambert, Lallana and Puncheon look like they will give any team they face problems meaning that whatever their fate this season, Southampton will certainly almost provide goals, and be entertaining to watch.
Claudio Yacob (West Bromwich Albion)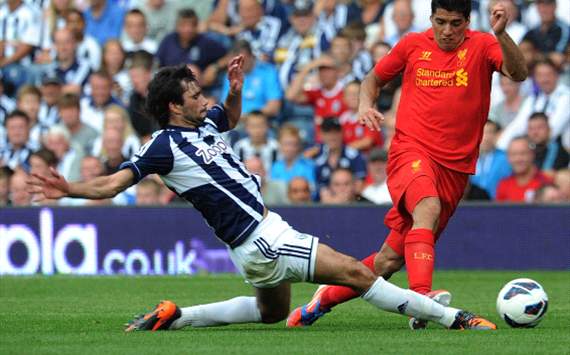 Twice Albion seemingly wanted to throw the three points away as they wasted possession in the dying moments of the game, allowing Sunderland to pile forward. But what stood in the way of them time and again, was the Argentine stopper, Claudio Yacob, one of the shrewdest signings of the season. In the 94th minute the ball was played into the Albion area to the feet of Louis Saha, however Yacob was there to dispossess him, then the ball almost broke for Steven Fletcher, Yacob was there to dispossess him, then Gabriel Tamas senselessly gave the ball away to James McClean, guess what - Yacob was there to dispossess him. 14 seconds later and Marc-Antoine Fortuné had made it 4-2 to wrap up the points for the Baggies, but the credit for that goal should be all Yacob's. A free transfer signing from Racing Club de Avellaneda in Argentina, not many had heard of Yacob, but its unheralded players such as him who are inspiring Albion's fantastic season so far, they currently sit in third place and I'm running out of superlatives for them.
Gareth Bale, Clint Dempsey and Jermain Defoe (Tottenham Hotspur)
All three were outstanding throughout as Spurs beat West Ham 3-1 on Sunday, with Defoe grabbing his ninth and tenth goals of the season in all competitions and Bale also scoring one of his seven efforts on goal, as well as creating five chances. What will be most encouraging for Andre Villas-Boas was the performance of Dempsey who registered five shots and created five chances in his best performance so far in a Tottenham shirt. Two weeks ago I said that Dempsey was 'rubbish' and Bale 'anonymous' when going up against top class opposition at Manchester City, Sunday was an improvement, but can they recreate such form on Wednesday against Liverpool and in upcoming trips to Everton and Fulham?
Flops
Newcastle United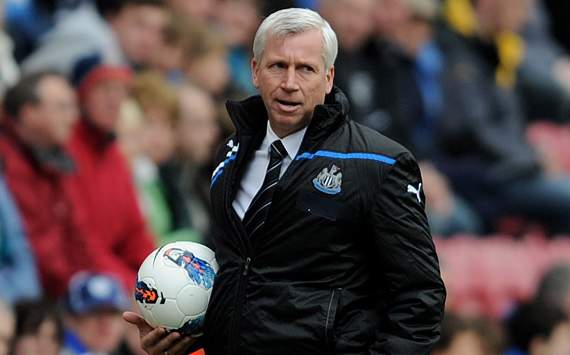 They were in the flops section last week, however there is a real sense of panic setting in after their third consecutive EPL defeat, the first time they have lost three in a row in over four years. The Magpies have one win in their last eight, and if not for a hefty deflection off Papiss Cisse's backside against West Bromwich Albion, it would be one win in 12. I mentioned last week that they are struggling with injuries to key players (Hatem Ben Arfa, Fabricio Coloccini and Yohan Cabaye all missed the defeat at Southampton), and with the added commitment of playing in the Europa League. But what is most puzzling is the reluctance of manager Alan Pardew to line up in the 4-3-3 system which suited his team so well at the end of last year, with Demba Ba, Cisse and Ben Arfa making up the attacking trio. Young players such as Shane Ferguson, Vurnon Anita and Sammy Ameobi have struggled to make an impact this season, while players who exceeded expectations last year such as Mike Williamson and Danny Simpson seem to have regressed. Newcastle worryingly also face a very tricky fixture list in the next month with trips to Stoke, Fulham, Manchester United and Arsenal, and home ties against Manchester City and a likely rejuvenated QPR. Surely the investment in the team that many fans believe should have happened in the summer, will have to take place in the January transfer window, or else a season which promised so much, will turn to a season of disappointment.
Rafael Benitez (Interim Chelsea Manager)
When pretty much the entire ground boo you, and you are only referred to as an Interim Manager by the team sheet and match day programme, then you know your job won't be easy. And his only available striker is Fernando Torres….yes, it definitely won't be easy!
Everton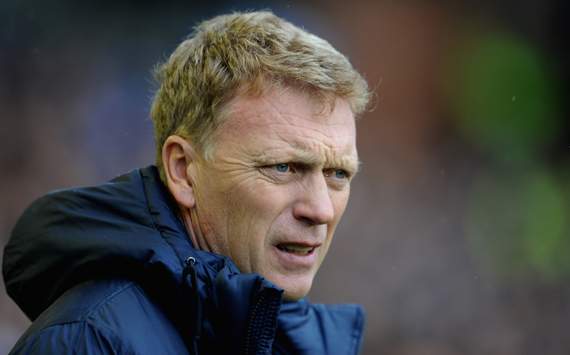 Fun fact, if all EPL games this season were to finish at half-time then Everton would be top of the table.
But last time I checked, football matches don't last 45 minutes long, they last for 90 – and Everton's inability to finish off teams has now cost them in matches against Norwich, Reading and Fulham. From these three fixtures they should have secured nine points, instead they have only two. Their defending for Sébastien Bassong's late equaliser on Saturday was awful, with only two Everton players (Bryan Oviedo and John Heitinga) tasked with picking up three Norwich players (Bassong, Anthony Pilkington and Ryan Bennett). The Toffees now have one win in their last seven EPL matches and are in danger of ruining their uncharacteristic good start to the season.
Anders Lindegaard (Manchester United)
Quite why people, and possibly Sir Alex Ferguson, believe Lindegaard to be better than David De Gea is beyond me. Lindegaard is a decent enough keeper, but it was his error led to Jamie Mackie's opener as he failed to deal with Kieron Dyer's low cross. When watching Lindegaard I never get the impression that he is capable of making some of the saves that De Gea is able to, and while I understand that on Saturday, De Gea may have still been recovering from having his wisdom teeth removed, surely now Ferguson has to put his faith in the young Spaniard as his undeniable number one.
Fulham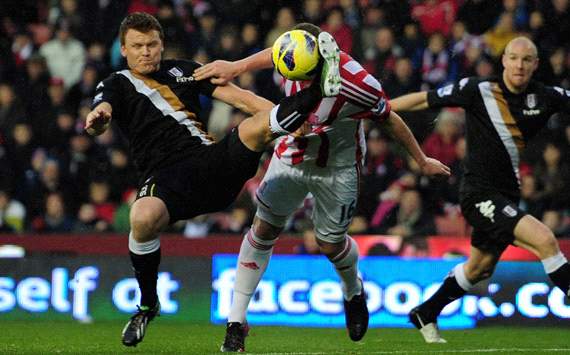 A 1-0 defeat at Stoke which flattered the visitors who were thoroughly outplayed and yet again unable to deal with a team that relishes a physical approach. In week three, I wrote that 'Fulham were left shell-shocked' by West Ham's direct approach in a 3-0 defeat and that Andy Carroll made 'Brende Hangelands life a nightmare.' While the Norwegian was suspended last Saturday, you can argue that his presence would have made little difference as despite being able to dominate possession, Fulham never looked comfortable dealing with Stoke's style of play. Afterwards Jol said "It was not easy for us - we play a different style," well thankfully for the Dutchman not too many teams in the EPL have the playing style of Stoke or West Ham, but Jol may need to think of ways to combat this approach the next time he squares off with either of these teams.
Simon Mignolet (Sunderland)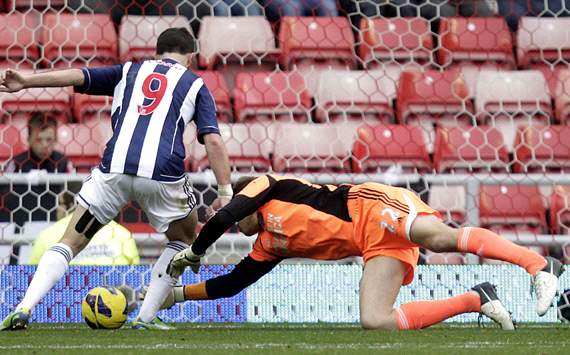 The Belgian is a fine keeper, but his error on Saturday was a dreadful one that gave a much improved Sunderland side too much of a mountain to climb. When Chris Brunt played a through-ball to Shane Long it was a routine claim for any keeper, so much so that Brunt even looked away in disgust, but inexplicably Mignolet looked as if his gloves had been smeared in butter as the ball squirmed through, leaving Long with the simplest of tasks. As I said previously, Sunderland were much improved in the game and recorded a season high 10 shots on goal, their keeper picked a bad day to drop his previously high standards.
Ali Al Habsi (Wigan Athletic)
Talking of Goalkeeping errors, if you haven't seen this one yet then stop reading, type 'Ali Al Habsi error' into your search engine, sit back and enjoy the next one minute of entertainment. Al Habsi is a fantastic keeper, his brilliant 62nd minute save from Adam Le Fondre proved as much, so it's a shame that such an error is likely to be far more memorable than any saves he has made throughout his career. His display of relief when Jordi Gomez rescued his blushes with a last-gasp winner was a beautiful moment however.
Danny Simpson (Newcastle United)
The Newcastle right back was sluggish throughout, all too often indecisive and beaten to the ball by more alert Southampton players. This was particularly evident for the first goal in which he failed to react to Mike Williamson's clearing header, allowing Gaston Ramirez to steal in and set-up Adam Lallana. Registered one successful clearance and no blocks or interceptions during the game, he wasn't the only Newcastle defender to struggle on Sunday, but his mistakes were the most apparent.