Week 10 of the English Premier League (EPL) is done and Manchester United returned to the summit following a comfortable victory over listless Arsenal, capitalising on tough away trips for Chelsea and Manchester City. Luis Suarez was in the headlines again, albeit this time for the right reasons, three Belgians produced outstanding performances – while another massively underperformed. Let's see who were the Tops and Flops of Week 10.
Tops
Wayne Rooney (Manchester United)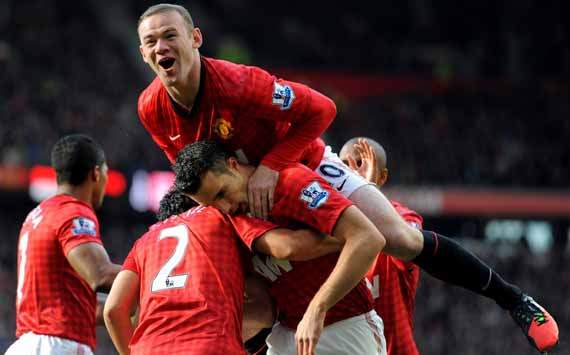 Some may be surprised to see him in the Tops list after a game in which he failed to produce a goal and missed the seventh penalty in his EPL career (out of only 20 he has taken). However his all-round game was exceptional on Saturday as he demonstrated the great strengths he possesses: tenacity and work rate. During the match as well as notching up his fifth assist of the season, he also registered four tackles and five interceptions as he tirelessly tracked back and continually disrupted Arsenal's play. The Gunners completed 64 more passes than United, and as so often is the case they dominated possession (53% to 47%), therefore having Rooney often drop back into the midfield area to assist Tom Cleveley and Michael Carrick was a necessity, and one which he excelled at, even in the 92nd minute he was back within his own half to dispossess Olivier Giroud. I believe playing off the main forward is Rooney's best position, here you utilise his ability to track back and disrupt with his capability to launch attacks and create chances….Roy Hodgson take note.
Norwich
Credit where credit is due! Three weeks ago they looked doomed as they couldn't buy a win, nor a clean sheet. However since the latest international break they have registered impressive 1-0 victories over Arsenal and Stoke, and were the better team in a 1-1 draw at Aston Villa. The Canaries have now lost only one of their last six EPL matches at home (won three and drew the other two) and impressively they have kept four clean sheets in these matches. This much is true, if they are to avoid second season syndrome then they need to continue picking up vital points at Carrow Road.

Marouane Fellaini & Kevin Mirallas (Everton)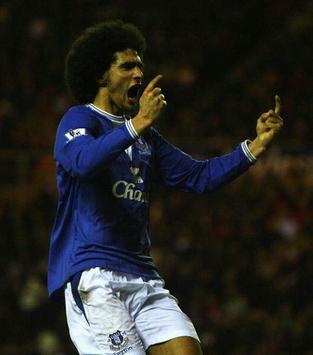 Not for the first time this season Fellaini was at the centre of everything that Everton did from an attacking standpoint as he bullied poor Aaron Hughes and scored his fourth and fifth goals of the season. He had six attempts on goal against Fulham and would have added to his goals if not for the woodwork and for a fine save by Mark Scharzer after the Belgian's sweetly struck volley. While Fellaini is deservedly getting a great deal of acclaim for his start to the season, new boy and fellow Belgian Kevin Mirallas should also be commended for the instant impact he has made. Last weekend, Everton may well have picked up all three points against Liverpool if Mirallas, who had given young Andre Wisdom a roasting in the first half, didn't have to be withdrawn due to injury. Well the tricky forward was back on form at Craven Cottage as he assisted Fellaini's first goal and created five other chances for his teammates. Everton again displayed their resolve on Saturday in coming from behind, the fifth time they have done that this season already (capturing one victory and four draws), this resolve mixed with a bit of young Belgian flair may well be enough to return them back to Europe.
Luis Suarez (Liverpool)
Like him or not, and many don't, there can be no denying the ability of the Uruguayan who rescued a point for Liverpool against Newcastle on Sunday. Suarez is like a bee, constantly buzzing around, frustrating his opponents until they boil over and make a mistake, just as experienced defender Fabricio Coloccini did when he committed a nasty late tackle on the forward, earning him an early bath. Suarez always seems to be able to find space, is constantly active and he has now hit 55 shots this season, the most in the EPL. You can see why Kenny Dalglish, and now Brendan Rodgers, so vehemently support the forward whenever he transgresses, his talent is special and the success of Liverpool's season relies on it. In fact if you take out all of Suarez's goals and assists this season, Liverpool would be bottom of the table with only two points and four goals!
Christian Benteke (Aston Villa)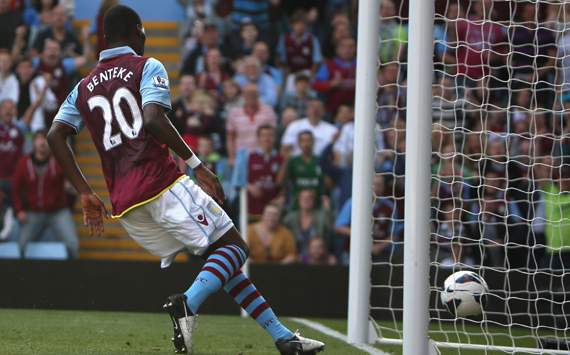 Last week I wrote about Darren Bent in the flops section, stating that I believed that Aston Villa manager Paul Lambert was keeping him out of the team as the striker offers little else to the team except the ability to finish chances. Well after watching the performance of Christian Benteke last Saturday against Sunderland, it is clear why Lambert favours him over Bent, as the powerful Belgian (another good young Belgian player – what a team they'll have soon!!) exerted his dominance over the Sunderland defence. Time and time again the ball was launched up to him and he was able to hold the ball up and bring others into play, something that rarely happens when Bent leads the line. Against the Black Cats he won a massive 11 headers and one of his many knock-downs was slammed home by Gabriel Agbonlahor, which was enough to give Villa the precious win. Make no mistake it was a win that the Villains needed, it was only their second win in 17 EPL games, made all the more important by victories for fellow relegation contenders Wigan and Norwich. Villa now face Manchester United, Manchester City and Arsenal in their next three matches, a tough ask; but fans will have been encouraged by the exciting debut of Ashley Westwood, the composure of Ciaran Clark, the energy of Matthew Lowton and of course the strength of Benteke.
Wigan Athletic – An impressive win over Tottenham Hotspur, but one they richly deserved as they outplayed Spurs and made sure that Brad Friedal was kept busy throughout. Last week I praised Wigan for their style of play and commented that it will be the reason they remain in the division, well so far they have five more goals and six more points than at this stage last season, so the question should be – can they establish themselves in mid-table this year?
Peter Odemwingie – A talisman for the Baggies who have won all nine matches in which he has scored since the beginning of last season. The determination he displayed to burst into the box and support lone striker Shane Long paid dividends with his second goal of the evening, and was a first class example on how to play as a supporting forward.
Flops
Arsene Wenger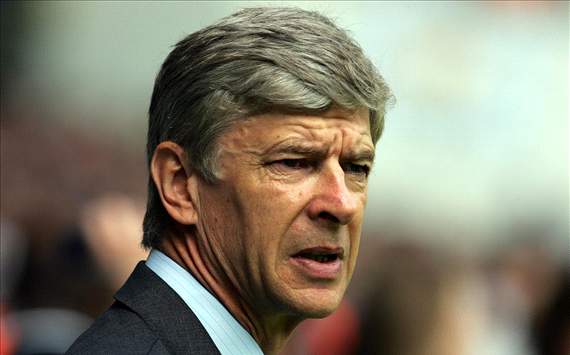 On Saturday I was watching the Manchester United Arsenal game with a friend who's not the biggest football fan, however her words offered an insight which spoke volumes about Arsenal and Arsene Wenger. On Wenger she said that he looked "permanently stressed," and it's not hard to understand why. The one-time heated rivalry between the Red Devils and the Gunners is now just another game for Fergie's men. Indeed Arsenal have now lost nine of their last 11 matches against United in all competitions and they are without a win at Old Trafford since 2006. United now have an established blueprint for how to beat the Gunners; allow them to dominate possession, get men behind the ball, counter attack with pace and wait for Arsenal to make a foolish mistake which hands over the initiative - as they so often do. However this latest loss at the Theatre of Dreams was poor, even by the already low standards created by last season's 8-2 drubbing, as the away team failed to register a shot on target until the 92nd minute and failed once again to match United physically with 10 tackles made compared to the home team's 22. My friend also said that Arsenal "never cease to disappoint," the optimism that this could be a title challenging season that came with a five-match unbeaten start and encouraging performances at Anfield and the Etihad stadium have now been well and truly extinguished. In fact, this is Arsenal's worst ever start to an EPL season under his management, beating last year's 16 points. Wenger's ambition is to again finish fourth and qualify for the Champions League, but how long will that be enough for a fan base that can remember so clearly the title and trophy winning teams of distant past. It has now been seven years without a trophy of any kind for the Gunners and in that time Wenger has stubbornly refused to change philosophy, Arsenal still rigidly stick to 4-3-3 no matter who the opponent or what the circumstance, they still all too regularly have players dismissed, they still have too many players such as Tomas Rosicky and Abou Diaby who are perpetually injured and most crucially, they still sell their best players every summer. Arsenal were once title contenders, if Arsene Wenger's stubbornness remains, don't expect that to happen again during his management.
Sunderland
Another game without a win (that's one win in their last 18 matches), another game without a goal (that's now nine goals in their last 16 EPL matches) and another game without a shot on target (only 12 shots on target in nine games this season and none in their last two games). I still believe manager Martin O'Neill is good enough to turn things around and get Sunderland back into mid-table security, but surely he needs to alter his line-up and his tactics. When goals are the problem why not go with two out and out strikers? Stephane Sessegnon looks a shadow of the player he did last year, surely giving a start to Louis Saha, Fraizer Campbell, Ji Dong-Won or Connor Wickham would give the team some added attacking momentum. And when creativity is a problem, is playing Craig Gardner and Lee Cattermole, two players with a combined three goals and one assist between them since the beginning of last season really going to turn things around? O'Neill is a manager who is often reticent to alter his team, faithfully sticking to a core of players all season long, but surely it's time for the Ulsterman to change something before panic really begins to set in at the Stadium of Light.
Thomas Vermaelen & Andre Santos (Arsenal)
Ok, let's start with Arsenal captain Vermaelen, he could be on this list alone for his horrendous error in the third minute in which he skewed his clearance, under no pressure, straight to Robin van Persie who duly opened the scoring. Throughout the match he was sloppy and almost gifted United a second goal at the beginning of the second half when he dallied on the ball before gifting possession to van Persie, leading to Antonio Valencia's miss from six yards. During the match he completed only two out of five attempted clearances and made no tackles, interceptions or blocks. This was a game in which Arsenal needed a leader to step up and perform well, something Vermaelen looks incapable of doing. As for Andre Santos, perhaps the blame should again go to Arsene Wenger for thinking that the often derided full-back would be able to shackle Valencia, well he wasn't able to as he was frequently beaten far too easily by the directness of Valencia. Their joint ineptness was highlighted in the 66th minute when neither player took the responsibility to track van Persie following Ashley Young's through ball and only a fine save from Vito Mannone saved their blushes. Still it was nice to see Santos added a new football jersey to his collection as he requested van Persie's jersey from him at half-time like a love stuck teenager.
Southampton
A decent enough performance by the Saints in which they looked neat and tidy and dominated possession (57%), but until they stop leaking goals like a sieve, it is all to waste. For the first goal they conceded on Monday there was not nearly enough pressure on Peter Odemwingie as he lined up to take his third long shot in five minutes – meaning that the Saints defence had already had two warnings which they failed to heed. For the second goal they were undone by one long pass and one cross as the Baggies ruthlessly exposed Jose Fonte who struggled all night with Shane Long. Goals 27 and 28 conceded this season, almost three per game, until they can sort this out, forget about them staying in the EPL.


Tony Pulis
Last weekend Stoke manager Tony Pulis complained about the referee following a disappointing result; in other news the sun set in the evening, grass was revealed to be green and Wednesday followed Tuesday. Yes, Pulis's complaints are that predictable, whenever his team taste defeat he claims his teams are "kicked in the teeth" by poor refereeing decisions. It couldn't be that he is trying to distract everyone from his teams poor away record with no wins in their last 14 EPL away matches, drawing six and losing eight, with only eight goals scored in those matches…….no no of course not, it's all the referee's fault!
Jay Rodriguez (Southampton)
His price tag of £7 million is looking more expensive by the game. On Monday night he struggled throughout completing only 15 passes in 76 minutes and being unsuccessful with the three dribbles and two crosses he attempted. At current time, the standard of the EPL looks a step to far for the young forward.
Andre Villas-Boas
The undercurrents of worry are there for Spurs fans. A home defeat to Wigan in which they were unquestionably second best and lacked any kind of cohesion and ability to dictate possession, the third home game this season in which this has happened (also against West Bromwich Albion and Norwich). It is still early, and Spurs are currently level on points with 4th place Everton, but many are querying the decisions of the young Portuguese manager. Are his midfield signings such as Clint Dempsey and Gylfi Sigurðsson good enough to dictate games, are his substitutions too cautious and is he too tactically inflexible to drive Spurs to fourth place? Questions are being asked, I'm not sure if AVB will be able to provide the answers to them.