Finally, after 49 undefeated games, the day Juventus lose has finally come. It was also the first time Juventus were beaten in their new stadium. The defeat came deservedly after an exciting match, at the hands of a well-organised and pragmatic Inter.
There have already been many tactical dissections of how Andrea Stramaccioni controlled the game, and how the individual duels had the scale tipping towards the nerazzurri, so I'll spare you and I'll offer instead my very unsophisticated take on the match.
Juventus was lucky to go ahead with a goal scored from an offside position, and could have killed the game on at least a couple of occasions in the first half. But they did not. Quite the opposite in fact; Inter made the best of the chances they created, and their excellence was epitomised by Diego Milito's performance: three shots, two goals. It was as simple as that.
Ironically, it was a reversal of last year's game, when the Argentinian striker could have scored a hat-trick in the first half but missed all his chances. It was the home side then that killed the game in the second half and won it 2-0.
An analysis of Juventus' actual problems may see that they stemmed from that very game as well. Antonio Conte's men's second goal back then was scored by Alessandro Del Piero, in a season during which everybody agreed strikers were the Old Lady's only weak spot. The problem was well known this summer as well, but the bianconeri failed to find a solution.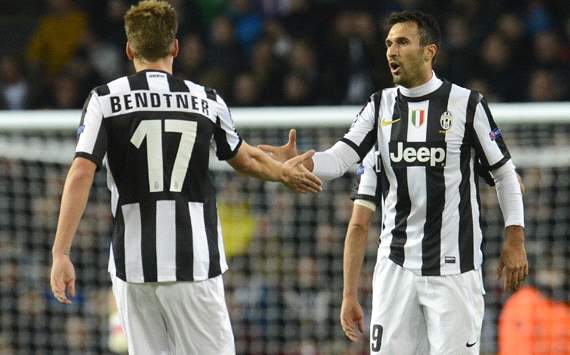 When compared with the previous year, Juventus have substituted Marco Borriello with Nicklas Bendtner (perhaps too early to judge the Danish, but surely he hasn't impressed much so far); and Del Piero with Sebastian Giovinco. While the latter had his moments, at 25 years of age and despite several chances, he hasn't yet proved that he can be a decisive player in Turin, so far netting only three goals--none of them decisive.
Numbers condemn Juventus' attacking department mercilessly: out of 23 goals scored so far in this season's Serie A, only nine were taken by strikers: the average is below 40%. According to the Gazzetta dello Sport, in the last ten years, only once has Juventus done worse, last season, with a mere 37%. For most of the past decade, the strikers' incidence on the total number of goals was around 65-70%.
The fact that Juventus has a scoring problem was already evident from their three previous matches: Between the last Champions League game against Nordsjaelland and the double domestic tie with Catania and Bologna, Juve shot 77 times, scoring only a miserable four goals.
It could be argued that Conte's tactics do not favour the strikers, who mostly work to create space to be exploited by the midfielders, but it is also true that Juventus' attackers do get chances--but often they miss them. Here is the last unsympathetic portion of statistics: In this Serie A campaign so far, Mirko Vucinic, arguably Juventus' best forward, has netted one goal every six shots. In contrast, Milito's average is approximately a goal every second shot.
So, with the football dealt with, of course, this being the Italian league, there's more. Paolo Tagliavento, the man who managed four massive mistakes in last season's Milan-Juventus clash, on Saturday completed a depressing encore. As if missing Kwadwo Asamoah's decisive offside position for the Juventus' goal was not enough, the referee spared a red card to Stephen Lichtsteiner, who was already booked and should have been sent off after a brutal tackle.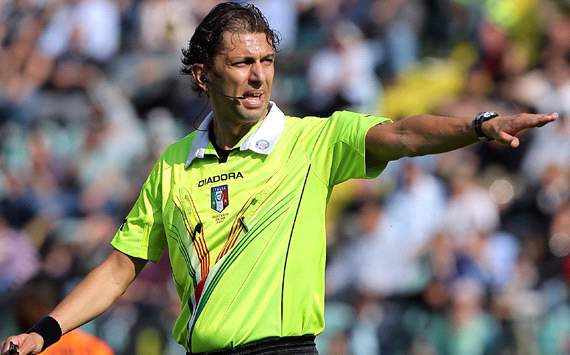 In the second half, undoubtedly after being notified of his mistakes during the break, Tagliavento inverted the route, and started to randomly distribute yellow cards to Juventus players, not to mention awarding a rather soft penalty, according to Milito. Overall, the lack of competency of the adjudicators was evident, but it was however balanced by a well-fought game, and a convincing Inter victory that threw the championship race wide open.
In this context, the words of Inter's president Massimo Moratti have been extremely disturbing. Rather than celebrating the victory, Inter's top man seems more interested in the reopening of hatchets that have been buried since 2006. "The red not given [to Lichtsteiner] was a mistake made on purpose," complained the 67-year-old two days after the game was over.
There is no reason for dwelling in the past, but in Italy, even the children know that Inter also has a few skeletons in their closet. In fact, one doesn't need to go back too far to find a match where Inter capitalised on a referee's mistake: it happened in the Milano Derby, only four weeks ago.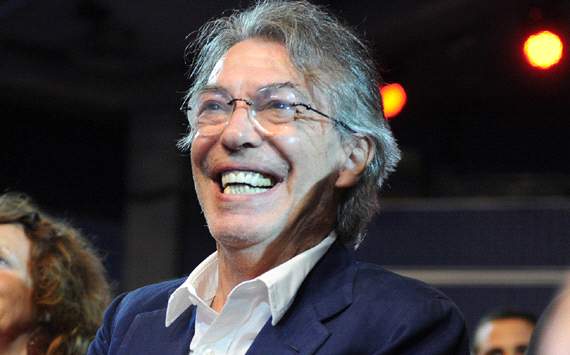 Moratti is of course not the only one to have similar and unwelcomed slips of the tongue, but he missed a huge chance to be a "good winner." The day Italian clubs' presidents will stop whining about the referees and will instead focus on the positive values of Italian football will never come too early.
On a positive note, to conclude, those who love the beautiful game have a brand new Serie A championship to look forward to, in which Inter should now prove that their brilliant victory in Turin was not a "Pazza Inter" ("Crazy Inter") moment, but the beginning of a new era.